Help Everyone Stay Safe with Our Best Personal Protection Supplies for Fighting COVID-19 & Other Illnesses
15 Personal Protection Equipment & Health Safety Supplies for COVID-19 
If you're anything like us, your life has drastically changed within the past couple of months. Coronavirus, aka COVID-19 has gripped the world in a way that no other virus has before, at least in terms of its overall effects on society. Suddenly, nearly of us are engaging in social distancing, working from home, and taking every possible precaution to avoid contracting or spreading this terrible virus. While we are confident that brighter days lie ahead and a return to normalcy is imminent, we still feel it's our duty to help your business ride this thing out and stay secure. It's because of this that we've decided to create this article surrounding 15 of our best promotional products for personal protection. Even though the COVID-19 outbreak won't last forever, there will always be a need for items that protect the health and physical safety of workers and private citizens. If you'd like, you can click on any of the menu items to go to a specific category of personal protective equipment items. However, we encourage reading the article in its entirety to best protect your business and all of the people vital to its success.
Custom Personal Protection Supply Categories
In addition to toilet paper and paper towels, hand sanitizer has been one of the most in-demand items since the start of the COVID-19 outbreak and for good reason. We have a large collection of promotional hand sanitizers for businesses & charities to imprint with their logos. We'll focus on three examples in this article.
0.1 oz Hand Sanitizer Gel Packets - Bulk Single Use Hand Sanitizer Packets with Logo Imprints
Made with pride right here in the USA, our promotional single use hand sanitizer gel packets are perfect when users quickly need to wash their hands on the go. When a sink isn't available, sanitizer and sanitizer dispensers are running empty, or if a bathroom sink doesn't look clean enough for safe use, these little guys can be lifesavers. Though they only pack 0.1 fluid ounces (approx 2.96 ml) of 62% ethanol based sanitizer gel, they provide all that's needed for a thorough hand washing. They're available in your choice of silver or white and each contains up to 3 imprint colors standard. They're a convenient size at 2⅛ inches wide by 2⅛ high. Their imprint area measures 1½ inches in both width and height.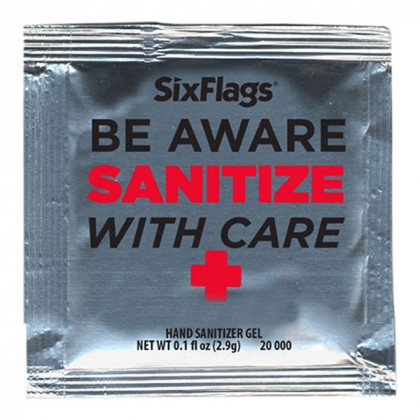 1.8 oz Clippable Carabiner Hand Sanitizer - Promotional Hand Sanitizer Bottles with Carabiner Attachments
The next custom hand sanitizer giveaway we're going to talk about today comes in the form of our clippable personalized hand sanitizer bottles with carabiners. Thanks to their attached carabiners, these hand sanitizer bottles can be attached to belts, bag handles, key rings, ring binders, and just about any other item that will travel anywhere users do. Approved by the FDA, each of these items holds 1.8 fluid ounces (53.23 ml) of 62% ethyl alcohol based sanitizer gel. They're great for branding on the go, as they're portable, TSA checkpoint friendly, and come with a 1⅜ inch wide by 2 inch high full color customizable label.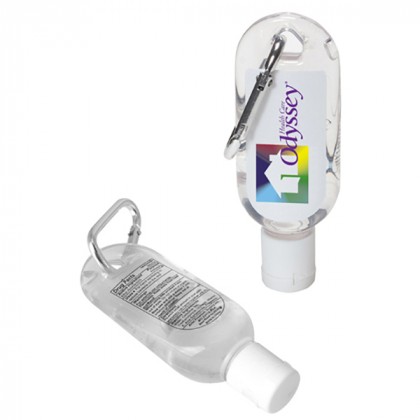 Case of 96 1 oz Hand Sanitizer Bottles with No Imprints - Hand Sanitizer Bottles in Bulk
While most of our hand sanitizer items are of the logo imprinted variety, sometimes an organization may wish to purchase blank bottles, or at least ones without corporate branding. For those looking to take this route, we present our No Imprint 64 oz Liquid Hand Sanitizer Bottles. Each holds 64 fl oz (1,892.71 ml) of hand sanitizer gel that is 80% antiseptic alcohol based. They're great for high-traffic businesses and medical facilities where smaller hand sanitizer dispensers may need to be refilled often. The minimum order quanitiy for this item is 24, with larger orders needing to be made in increments of 6. Each bottle is clear, allowing users to see exactly how much sanitizer remains inside at all times. When ordering, please allow for a 10 business day production time.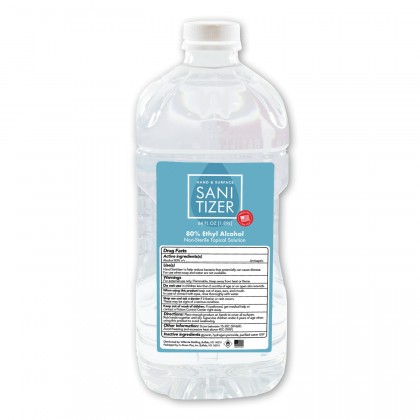 When you buy face masks with your logo in bulk, you're arming your audience with a shield against potential health hazards. We have several different varieties of custom face masks on our site and will be sharing three of them with you in the following section.
4-Layer Cotton Logo Mask - Branded Medical Face Masks
If your company is looking for face masks that will protect against COVID-19 by blocking out germs and preventing their release and spread, we have the perfect item for you. Our 4-Layer Cotton Face Masks with logo imprints are made from 100% 125 GSM cotton and feature quadruple-layer construction for maximum protection. Their binding and ear loops are 95% cotton and 5% spandex. Coming in a stoic black color, they're stylish yet utilitarian. They're made from eco-friendly materials and are reusable, being fully safe for machine washing in cold water. A single color and location logo imprint design is included, but multiple imprint colors can be added for an upgrade fee. Each mask is 7 inches wide by 5½ inches high. Multiple options exist for logo placement; please click on the previous link or contact us to learn more. We also carry a version of blank custom cotton face masks without imprints.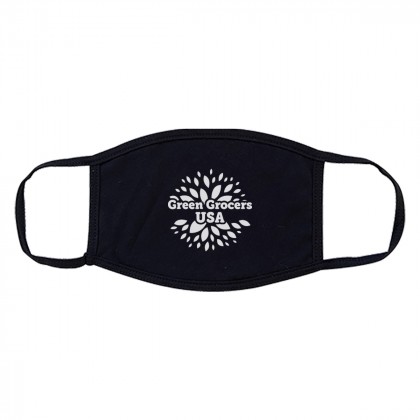 FDA Certified No Imprint K95 Respirator Mask - Bulk Face Masks
As is the case with hand sanitizers, sometimes a face mask without a logo imprint may be the best option for some companies. This is especially true if your business or healthcare organization is looking to save some money by buying cheap face masks in bulk without branding being a top concern. Our K95 FDA Certified wholesale respirator masks without imprints are perfect for achieving these ends. Able to filter 95% of ambient particles, these blank face masks are ideal for medical staff, patients, care providers, and more. Made from 4 layers of polypropylene with a combined weight of 140 GSM, these wholesale white medical face masks block out allergens such as dust and pollen in addition to bacteria and germs. Their lightweight, fluid-resistant construction makes them easy and comfortable to wear. They have cotton ear belts and feature a snug fit while also being adept at absorbing sweat.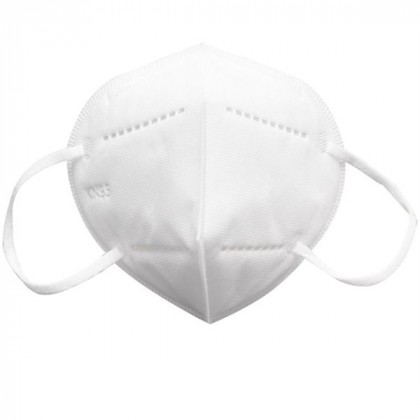 No Imprint Plastic Face Shield - Wholesale Full Face Protective Masks
If your target audience wants to have full facial protection, we suggest making an investment in our promotional plastic full face shields. These promotional personal protection items cover the eyes, ears, nose, and mouth and can be used on conjunction with face masks, ear plugs, and eyeglasses. They're comfortably lightweight and specifically ventilated to reduce fogging while maximizing breathability. Made from food grade clear plastic, these are perfect for users who need full-on frontal protection. Deli workers, assembly line workers, mail carriers, cashiers, food delivery personnel, and many others will get just the protection they need out of these items. They're made in the USA are available in increments of 100 units.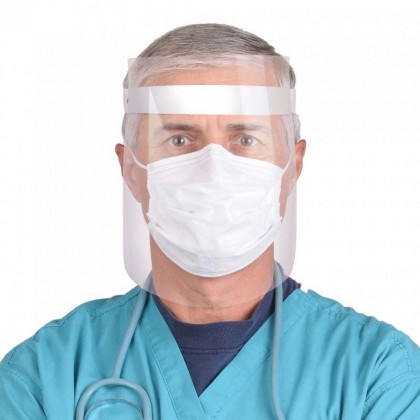 We offer several styles, shapes, and sizes of custom cooling towels, stylish personalized bandanas, and other promotional protective face coverings to help users stay safe & warm in style. Imprint any of these with your logo and you'll have a very popular giveaway item on your hands. We'll detail two of our top picks for you below.
The Fandana™ Protective Face Cover - Personalized Face Wrap Towels
One of the great things about our custom Fandana™ protective face covers is that they can be used in a multitude of different ways. As the graphic below displays, they can be used as face warmers, germ blockers, hair pieces, and general fashion accessories. Made from 100% polyester microfiber, these items arrive in a tube,but can be easily molded and manipulated to take on most any shape users need them to. They're comfortable, lightweight, and possess moisture wicking qualities which make them ideal for both indoor and outdoor usage. They come in one size which fits most users. They also come in different color options, with the chosen color being a determining factor in how your logo imprint design will be included and displayed. This is explained in more detail on the page linked to at the beginning of this paragraph. Whether battling the spread of Coronavirus or just trying to sport a fashionable look, the Fandana will do your company proud. Each is 9½ inches wide by 19 inches high and has a 7½ inch wide by 14 inch high imprint area.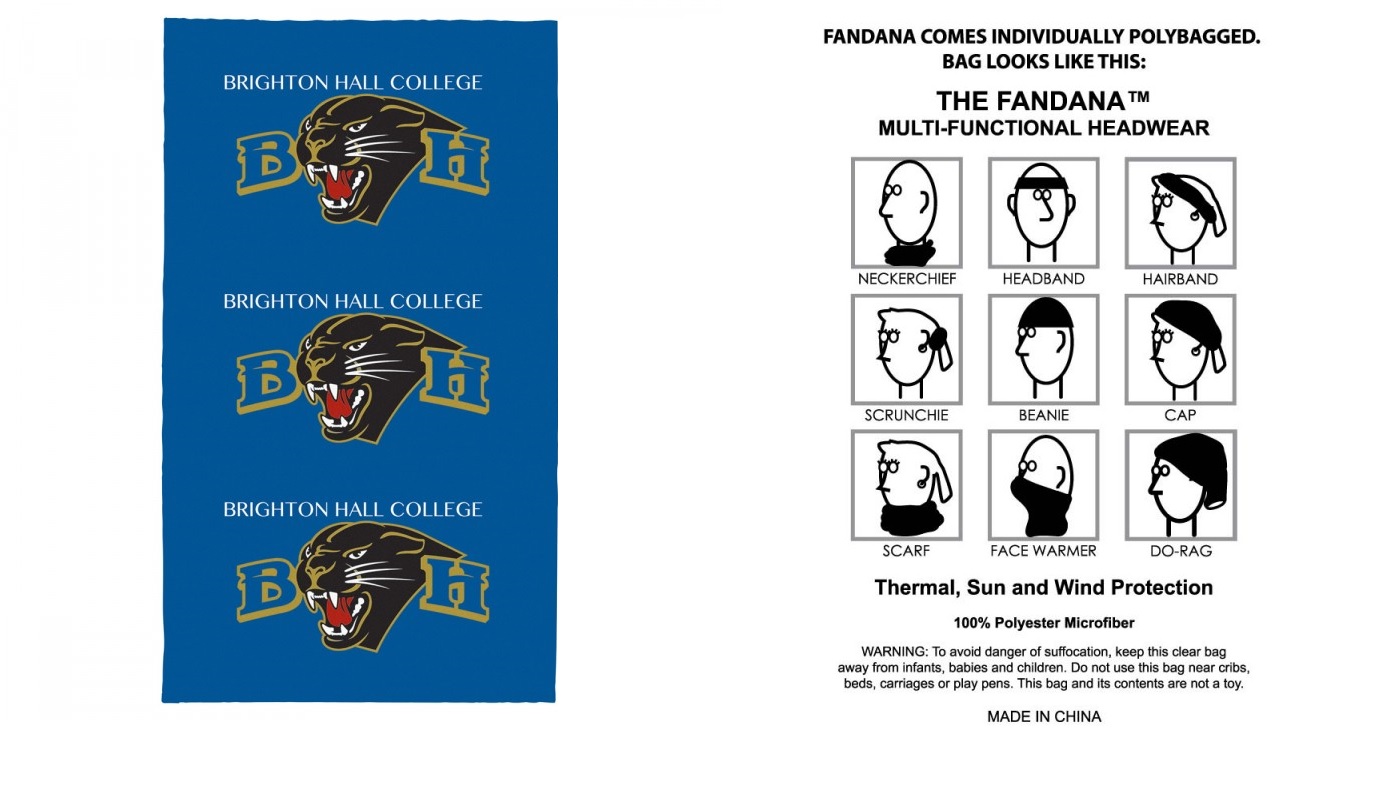 Rainier Cooling Towel - Promotional Cooling Towels with Your Logo
Ideal for wrapping around the face to protect the mouth and nose from infectious materials, our Rainier company logo cooling towels are a great buy for any business. Users and passerby alike will see your custom business logo design whenever these items are used to protect against germs or to cool down on a hot day or hard workout. Eco-friendly and chemical-free, these promotional cooling towels are constructed with air pockets that retain water, facilitate air flow, and keep temperatures low for an extended period of time. To get them to go to work and start offering their cooling benefits, these towels just need to be covered in water. They're reusable and machine washable and come with a single color and location logo imprint. A second imprint color is available for an upgrade fee. A generous 9 inch wide by 9 inch high imprint area will have your logo displayed prominently on the 12 inch wide by 32 inch high surface of each towel.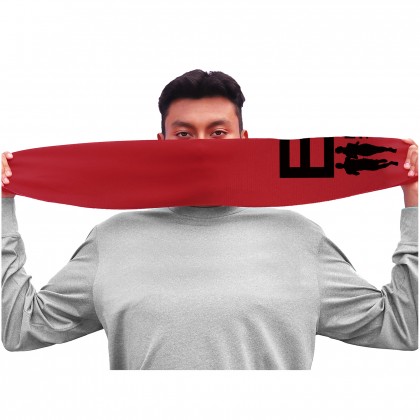 4AllPromos offers many promotional flyers & customizable posters to suit a variety of different purposes. The two we're going to detail in this article both concern the proper hygiene practices needed to stay safe, especially during a pandemic crisis.
11" x 17" Wash Your Hands Gloss Paper Poster - Custom Health Safety Posters for Kids & Schools
A great promotional product for schools and pediatrician offices, our 11" x 17" Wash Your Hands promotional health safety posters for kids teach hygiene in a fun and simple way. These high gloss paper posters have a low minimum order requirement of just 20 units. Each is decorated from top to bottom with full color graphics, which come together to present a flowchart of how to most effectively wash one's hands. They're perfect for school bathrooms and school nurse offices. Durable, easy to hang, and in keeping with CDC guidelines, these promotional health safety flyers are 11 inches wide by 17 inches high. If desired, you can include your company logo in a 2½ inch wide by 1 inch high imprint area.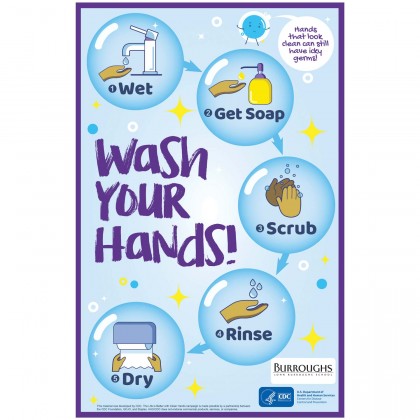 Keep Calm & Wash Your Hands 11" x 17" Poster - Custom Imprinted Workplace Safety Flyers
During hectic and stressful times, even adults can use a fun and friendly reminder to wash their hands every now and then. That's the idea behind our Keep Calm & Wash Your Hands promotional health safety posters. Made from glossy paper and printed in full color, these custom medical posters help all who see them remember to take a breath, relax, and protect themselves from germs in a sensible way. Users are sure to get a smile and laugh from the use of the classic "Keep Calm" meme included front and center on each poster. These are great items for any place of business or public venue. Each is 11 inches wide by 17 inches high and is imprinted with your personalized company logo design in a 3 inch wide by 1¼ inch wide imprint area.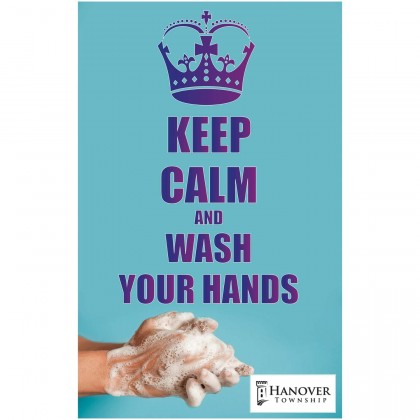 The final five items we're going to present today are ones that don't fit into any one specific personal protection supply category, but still are great buys for promoting your brand while keeping the public safe. Here they come, in no particular order.
Phone Sanitizer - Custom Cell Phone Sanitizer Supplies
While the Coronavirus presently has everyone washing their hands more and (trying) to avoid touching their faces, one thing that is often glossed over is the importance of keeping mobile devices clean. After all, these will inevitably touch both hands and faces. Our promotional mobile phone & touch screen sanitizers help to combat this issue. These custom sanitizer spray giveaway items come in the form of a rectangular plastic spray stick that is white on one side and coated with your choice of colored microfiber cleaning cloth on the other. They're items with longevity, as they are refillable after the included 0.73 fl oz (21.59 ml) of antimicrobial spray is used up. Spray and wipe cell phone, laptop, tablet, and other touchscreen devices with these items to keep them clean, safe, and germ-free. Each is imprinted with your logo on the front of the white section, which is visible in the included blister packaging. A single color logo design comes standard, but an upgrade fee grants access to multiple imprint colors. In terms of size, these screen cleaner spray pens are 3¾ inches wide by ⅞ of an inch in both height and depth.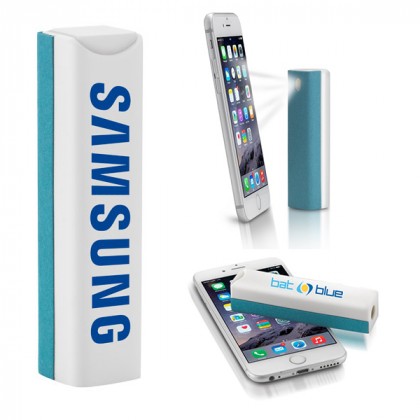 Bouton Oversite Clear Glasses - Promotional Safety Glasses
Even when not dealing with a global-level health crisis, there's always a spot for safety glasses in homes, schools, businesses, and anywhere else where eyes can be found. Our Bouton Oversite promotional clear safety glasses are the perfect candidates for protecting eyes indoors and outdoors, while at work and at play. They come at a low minimum order quantity of just 48 units per purchase and can easily be worn over eyeglasses. In addition to protecting eyes from harmful contact, they also block out 99.9% of UVA and UVB rays. Their earpieces are adjustable in both size and angle. Combine this with their lightweight design, molded nose bridge, and high-visibility frameless construction and you have one of the most comfortable and convenient pairs of safety glasses possible. Any company would be proud to have their logo seen on these personalized eyewear protection items. Speaking of which, each set has an imprint area spanning ⅝ of an inch wide by ¼ of an inch high. The glasses as a whole are 6¼ inches wide by 2¼ inches high.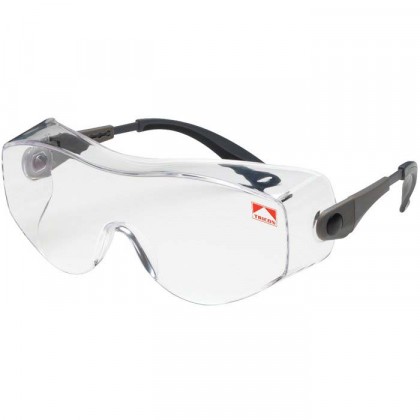 Poncho Ball Keychain - Bulk Poncho & Safety Apparel Giveaways
Staying warm and dry is one of the best ways to avoid getting sick. However, one never knows just when an unfriendly cloud might let loose with a torrent of cold rain. That's why users will love the convenience of having a rain poncho that can be pulled out and put on anytime, anywhere. This is what is provided by our fun and unique promotional Poncho Ball Keychains. These items feature a nifty little ball with a 2½ inch diameter attached to a convenient keychain clip. They can be attached to sets of keys, backpack zippers, belt loops, binder rings, tote bag handles, or nearly any other frequently carried object to be deployed whenever and wherever needed. One size fits all, with units coming in your choice of blue, orange, red, white, or black. A 1 inch wide by ¾ inch high logo imprint is included on the poncho-holding ball.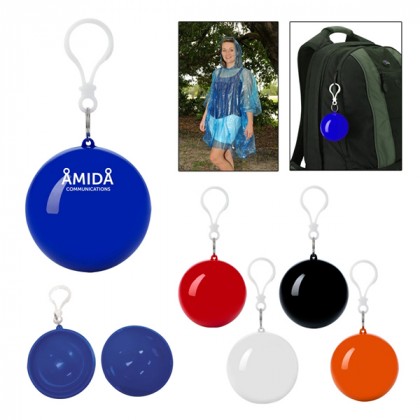 Green Nitrile Long Gloves - Personalized Protective Safety Gloves
Your company can bring its employees and target audience physical protection and emotional relief by providing them with our custom printed extra long nitrile safety gloves. Presenting in an attractive green hue, these promotional safety gloves offer maximum coverage at 13 inches in length. They'll cover the entirety of users' fingers, hands, and upper wrists. Each pair ships 100% free of charge and offers 15 ml thickness and flock lining. They protect hands against chemicals, pesticides, solvents, and germs while providing a superior grip in the palm area. Coming in men's sizes large and extra large, they're ideal for factory workers, chemists, agricultural workers, and more. Every pair is imprinted with your custom corporate logo design in a space measuring 3 inches wide by 1¾ inches high.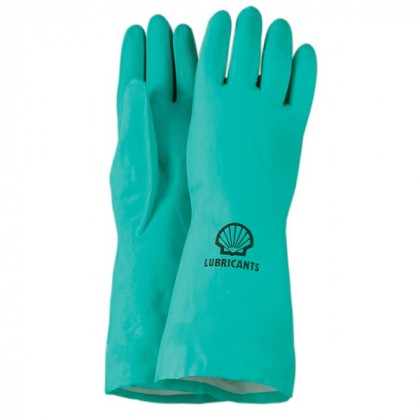 UV Steri-Wand - Company Logo Printed Antibacterial Wands
The last item we're going to introduce today is quite unique and innovative. Our UV Steri-Wands ship absolutely free of charge and are a novel way of keeping personal items safe and germ-free. Each of these promotional sanitizer wands helps to guard against colds, viruses, infectious agents, and allergens. Easily portable, these wands use UV lamp technology to soundlessly wipe out 99.99% of bacterial DNA and RNA on the items they treat. Just 20 seconds of focus on an area is enough to get it done. Free of any odor, residue, or chemical components, these items have some serious longevity. Two AA batteries (not included) power a bulb that can last for up to 8,000 hours of usage. That's more than 11 solid months! A push button operates the lamps on these white wands, which are 7 inches wide by 1.3 inches high. Each is imprinted with your logo in one color and location (multiple logo design colors are accessible for an upgrade fee) and come in a white tuck box.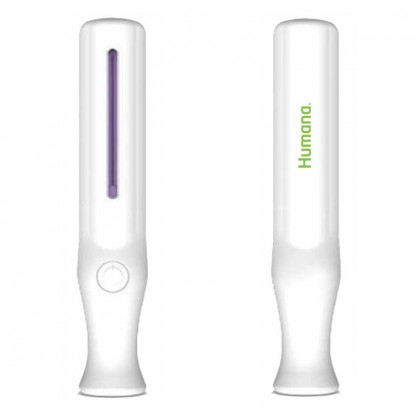 These are just the beginning of our collection of top-notch customizable personal health protection supplies. We hope we've given you some solid ideas on how to keep your employees, customers, target market, and even you, the reader safe during this uncertain and difficult time. If you have any questions at all, please feel free to contact 4AllPromos and our team of promotional product professionals will immediately step in and help to address your needs.