How to Pick the Best Promotional Products for Your Business
No matter what line of work you're in, your business isn't going to be very successful if nobody knows it exists. Whether you're a small start-up running on a wing and a prayer from a home office or a Fortune 500 corporation, you need to always keep an eye toward building brand awareness to stay in the forefront of your target market's minds. That's pretty much why we exist. Buying the best promotional items for businesses is crucial toward building buzz and keeping people walking through your door or clicking into your site. Please note that we said "the best promotional items for businesses". Buying promotional products isn't going to be of much help if you choose ones that aren't a good fit for your business. When you are trying to cultivate a distinct image, achieve a specific goal, or bring attention to a certain product or product area, it's crucial to pick the promo products that fit with these plans. Otherwise, you're just wasting time and money, and nobody wants to do that.
When it comes to the question of how to pick the promotional items & giveaways for your business needs, you need to consider the 5 Ws. If you're not familiar with this term, it's a collective name for the words "what", "when", "who", "where", and "why". If you're looking to invest in some customized products to promote your business, ask yourself the following questions: 
1. What am I promoting?
2. Why do I need to promote it?
3. Who am I trying to reach?
4. Where do I want my brand, products, and logos to be seen?
5. When will my promotional event take place?
After taking the time to carefully consider the answers to each of these questions, you're ready to start your search for the perfect promotional products to fit your goals & needs. In this article, we'll address each of the 5 Ws and provide some insight as to which factors need to be considered and how to best approach them.
1. What Am I Promoting?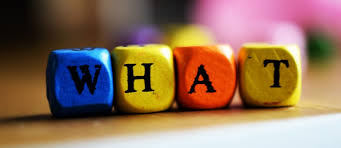 It may seem like an overly simplistic and needless question, but in reality, having a clear sense of what it is that you want to promote is extremely important. Are you looking to promote a specific product? Do you want to promote a special service or your business as  a whole? Have you just broken into a new niche market and want to that your products are better than those offered by the established competition? Any and all of these are completely valid questions that business owners face every day. Advertising solely for advertising's sake won't help much, especially if you're a relatively unknown brand. That's why you want to highlight your biggest advantages/potential advantages and ensure that your target market hears you loud and clear. 
Let's say you run a propane dealership that in addition to propane, also sells grills and other accessories. If you want to emphasize that you peddle more than just gas, you'll need a promotional product that reflects this. Our promotional BBQ aprons, pictured below, would be an ideal product for achieving this. While users are cooking up hot dogs, burgers, and steaks with your propane, they'll also be protecting themselves with aprons bearing your custom printed logo and manipulating the grill with tools from your company. In doing so, you've taken your business from being a role player in the grilling experience to the star. The next time a customer needs a new grill or some grilling supplies, they'll think of your business first. That's a big step up from people only coming in when they need a propane tank refill, is it not?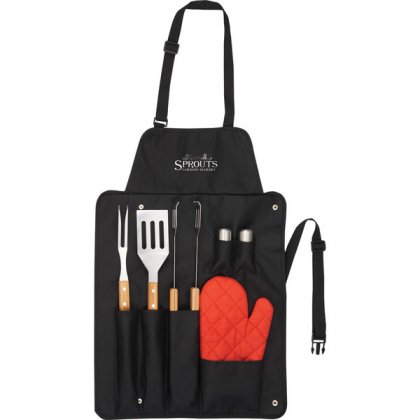 2. Why Do I Need to Promote it?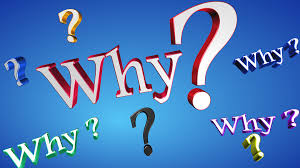 The next thing you need to consider is the reason behind your planned promotions. Are you a brand new business that wants to attract instant attention? Do you have a struggling product that is only struggling because it's unknown? Is your business backing a charitable effort? Are you a medical practice looking for new patients? Are you trying to build awareness of a non-profit cause? You need to ask yourself all of the right questions and be discriminating in your answers if you want to understand the underlying reasons behind any promotional product or campaign you plan to invest in. Otherwise, it's just a road to nowhere. 
How can you achieve your goals if you don't even know what they are? Simply stated, you can't. That's the whole "why" piece of the pie. You need a clear destination in mind and carefully plan the promotional road map that it's going to take to get there. Let's go back to the first question in the preceding paragraph for a moment. If you're launching a new business and holding a grand opening ceremony, you'll want as many people to be aware of it as possible. Providing strong visual stimulation is one of the best ways to do this. Investing in some bright and boldly colored promotional advertising flags, such as the one pictured below, is a viable option using a promotional item that solidly fits your needs.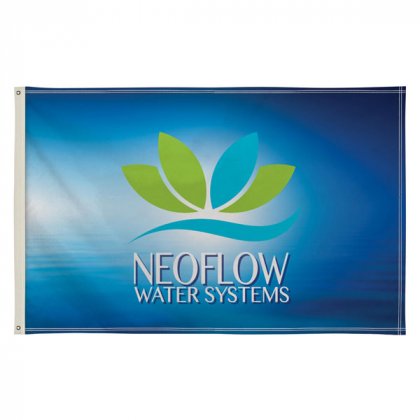 3. Who Am I Trying to Reach?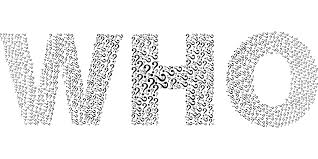 Understanding who your ideal customers are and as logically follows, who it is that you're promoting your business/products to, is one of the most important factors of any successful advertising campaign. Study the demographics of your customers and potential customers, particularly those who stand to create the biggest profits for your nascent promotional effort. Age, gender, location, occupation, lifestyle, interests, health conditions, and even philosophical views can all be important when it comes to deciding who to target with your promotional efforts. As great as they are, not too many children will beg their parents to take them to the toy store to buy custom imprinted pill organizers. However, they're a great pick if you happen to run a pharmacy, hospital, or medical practice and are looking to build goodwill in the community by supplying seniors with promotional products they can truly use.
This is an example of a product that provides feelings of safety and peace of mind, which are important emotional factors. In addition to making seniors feel more safe & secure, a simple promotional item such as a pill organizer can also let the family members who help to care for them breathe a little bit more easily. When these are associated with your brand, you can generate valuable emotional bonds & customer relationships that can lead to long-term loyalty and profitability.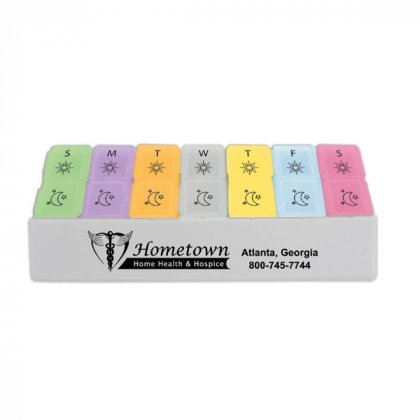 4. Where Do I Want My Brand, Products, or Logo to Be Seen?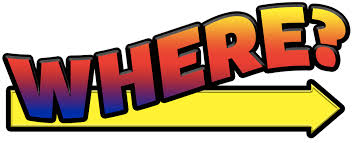 Once you have your whats, whys, and whos squared away, it's time to move on to the wheres. Are you attending a trade show where you plan to unveil a new product? How about one that might not be new, but is still highly unique and guaranteed to turn heads? Are you hoping for mobile advertising? Do you want to build goodwill via having your logo seen and associated with charitable events such as road races, blood drives, and Special Olympics events?
Remember, determining where your promotional products and company logo will be seen is a highly important factor in making sure that it reaches the audience you're targeting. Even if you have the right locations selected, there are still other factors to consider. For instance, what's a good way to get positive attention and attract viewers to your booth at an outdoor trade show, or even an indoor one where it's uncomfortably warm? Supplying attendees with custom logo imprinted chill pack giveaways would be a great way to reel traffic in and build an audience that's more willing to listen to what you have to say, since you've just done them a favor that they won't soon forget. 
If you want to spread awareness for your brand or one of its specific items as quickly as possible, you'll want to advertise in as many locations you can and across as many different demographic groups as possible. In a situation like this, you'll want a mobile promotional product that can create several advertising impressions in multiple locations every day. Our promotional hats & caps are a good way of doing this, as are our personalized car magnets for businesses, such as the one pictured below. These will create visibility on highways, byways, in parking lots, street side parking areas, commuter lots, and more.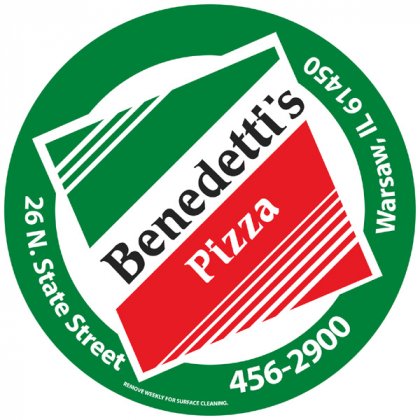 5. When will my promotional event take place?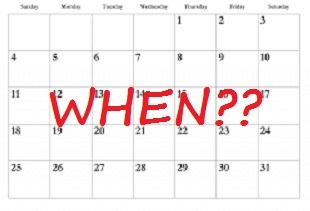 On to the final W, which is "when". Time is a factor with nearly everything, and it's something just about everyone can't avoid running out of. The iron will only stay hot for so long, so it's important to know just when to strike. When considering which wholesale promotional items are the best fit for your company branding needs, you need to think about when your purchase will happen and when your products & giveaway items will be hitting the market. When it comes to the perfect time to reach your target audience, factors such as season, time of the year, time of the week, and even time of the day can all be very important in deciding which promotional products are best for your business.
If you're catering to a lively nightlife demographic, a promotional giveaway item such as our custom glow-in-the-dark shot glasses would be a great pick. Looking for a great way to become a part of your employees' and customers' holiday traditions via a token of goodwill? Few promo items would work better than our wholesale Christmas ornaments, which are pictured below. Keep in mind that releasing a promotional product at the wrong time can be a costly error. Distributing customized Thanksgiving cards in bulk might not be a wise tactic in February. Reaching out to your audience with custom embroidered winter hats isn't a logical choice for a summertime promo push. If you wait until September to start stocking up on custom logo imprinted school supplies, you'll be a couple of months late to the party and beat out by the competition.
In summation, in order to effetively pick the best promotional items for your business, you must determine what you're going to promote, who you need to target, where you need to be seen, when you plan to run your promotion, and most importantly, why you're doing it in the first place. When you successfully answer these questions, you'll be arming yourself with the kind of promotional power to set off a brand awareness bomb that will see explosive results for your company's bottom line. 
We'll end this thing by sharing what shall henceforth be known as "The 4AllPromos Equation": 
What + Why + Who + Where + When = How to Find the Best Promotional Products for Your Business.