How to Incorporate Promotional Products Into Your Marketing Calendar
Scott Kalapos on May 10, 2021
Are you thinking about using promotional items as a way to impress customers and employees? It's not enough to purchase a few products and hand them out at random. Instead, you should use these items as an integrated part of your overarching marketing strategy. To do this effectively, your business needs to be clear in regard to its goals, budget, and how the products being used play a role in achieving main objectives.
Not sure where to start? Read on for the 4AllPromos guide to incorporating promotional products into your marketing calendar. In the process, you'll learn why doing it in the right way is so essential for successfully building brand awareness and loyalty.
How Promotional Products Can Improve Your Business
Before we dive into the actual steps of incorporating promotional products into your marketing calendar, let's look at why the process is so important. Targeted promotional strategies can help you achieve your business goals in the following ways.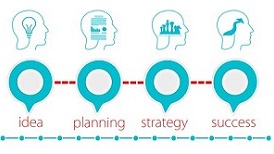 Increasing Brand Recognition – The more people see your logo on products and around town, the more likely they are to remember your company.
Expanding Your Audience – Leads who might not otherwise be aware of your brand can become familiar with its products and services via seeing your logo on promo items.
Building Customer Loyalty – Showing past customers that you care by gifting them a giveaway item is an excellent way to ensure they keep coming back to your business.
Making a Lasting Impression – Quality promotional products are a great way to make a strong impression and position your business as one that puts its audience first.
Increasing Sales – When potential customers have items on hand that feature your logo, they'll be more likely to turn to your business when they need products or services.
Incorporating Promotional Products Into Your Marketing Calendar
Instead of keeping a closet full of promo goods on hand for last-minute handouts, integrate them into your overall strategy. This means matching specific items to the time of the year, events you're hosting or attending, or special offers your business wishes to promote.
So, how is this done? Here's a step-by-step guide on how to sync up your promotional and marketing calendars:
Step One: Get Out Your Calendar
If you're not already planning your marketing a few months to a year in advance, now is a good time to get started. Pull out a calendar and start putting together a roadmap of the most important dates for your business.
For example, are you a home service contractor who always has a booth at the local home show twice a year? Maybe you're a business-to-business (B2B) company that hosts a demonstration webinar each quarter. Both represent key dates that should be noted on a marketing calendar. They're also functions that present a chance to impress a crowd with promotional items featuring your company logo and/or contact information.
Step Two: Choose Your Promotional Products
The next step is to choose promotional products that make sense both for your industry and any planned marketing campaigns. Need a few ideas? We're happy to help.
Mugs and Travel Tumblers – These are always popular during fall when the temperatures start to get cooler. Try handing mugs or tumblers out at seasonal community events or anywhere you're meeting potential leads that aren't previous customers. They'll look at your logo and remember it was your business that made the friendly gesture of offering a warm drink.
Tote Bags and Folding Chairs – The best time to give these items away is during the spring and summer months. Many people use canvas tote bags to make purchases at local farmer's markets. Consider offering some with your logo if your business plans to have a booth there. Folding chairs are a little pricier, but they're an excellent option to hand out to your VIP customers or to employ as raffle prizes.
Reusable Sports Bottles – If you're in an industry that involves sports, fitness, or wellness, reusable sports bottles are a great way to promote any time of the year. Find ways to tie them in with specific marketing campaigns. For example, every new gym member could receive a welcome package that includes one during a membership drive.
Promotional Shirts –These custom products are a great addition to just about any marketing campaign. Imprinted with your logo design, promotional shirts or even hoodies make great gifts at special events as well as thank you gifts for employees.
Step Three: Determine Your Budget
Before ordering promotional products in bulk, make sure the purchase fits within your corporate budget. Analyze all costs associated with your marketing campaign and determine the total amount that's available for spending. Then, project the value provided by securing an individual new customer. Divide this number by your total project revenue goals to get a ballpark idea of the number of units to order for any given product. Your business will always want to come out ahead and have a firm understanding of the steps it takes to get there. There's much to be said for tracking and studying the ROI (return on investment) for any marketing activity.
Step Four: Plan How Your Giveaway Items Will Be Distributed
Finally, you want to have a solid plan for how you'll hand out items as well as what to do with any excess units that are still on hand after the fact. Take the time to determine (to the best extent possible) the number of people you expect to show up to a given event and base your order on this figure.
When there are still custom promotional products left over after an event, make sure to include them in the next targeted push you're going to make. Just ensure you don't leave extra items such as hats, notebooks, or any other products behind or hand them out randomly without using a coordinated approach!
Planning for New Marketing Campaigns During the Year
Sometimes, an opportunity to promote your brand may pop up at the last minute. Unplanned opportunities that are too good to pass up won't be able to find their way into your calendar with much advanced notice. Consequently, it's always a good idea to keep a small stash of customized promotional gifts on hand for these situations. Even in these cases, it's a good idea to pinpoint the specific audience your business would benefit most from reaching. This prevents your giveaways from being dispersed randomly and leading to weaker results in publicity and revenue.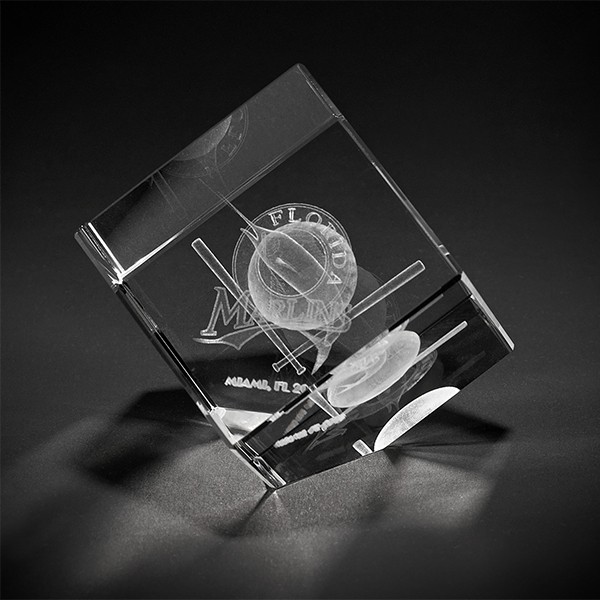 Now that you've completed our crash course in the balance between promotional products and marketing calendars, do you feel ready to take your marketing campaigns to new heights? 4AllPromos has thousands of custom logo branded items and corporate promotional gifts designed to impress those you wish to win over most. Browse our current inventory today or contact us with any questions about placing an order!