Thank Your Clients & Employees with Promotional Holiday Products!
Is your business looking for the best holiday promotional products of 2020? At 4AllPromos, we have a wide inventory of customizable items that are ideal for gifting to employees, valued customers, and target audience members.
Read on for a list of our top promotional holiday items to consider for your business this year:
1. Custom Holiday Greeting Cards
Customized holiday greeting cards are an excellent way to show appreciation for your company's customers, vendors, and staff members. Whether your business is looking for a scenic snowy forest or something a little more whimsical like cartoon penguins, we have the perfect design to convey your message. Additionally, many of our cards come with coordinating envelopes for a beautiful presentation and seamless distribution.
2. Promotional Christmas Ornaments
Custom ornaments are more than just a great vehicle for displaying your company logo. They're also heartwarming gift that all recipients will appreciate. From simple cutout designs and photo frames to shatterproof options, we have the ideal ornament gift to give to your audience.
4AllPromos also offers light-up ornaments and models in special shapes for more unique gifts. We even have personalized ornaments made from seed paper, giving recipients the option to plant them in the ground for a beautiful display of wildflowers when spring arrives.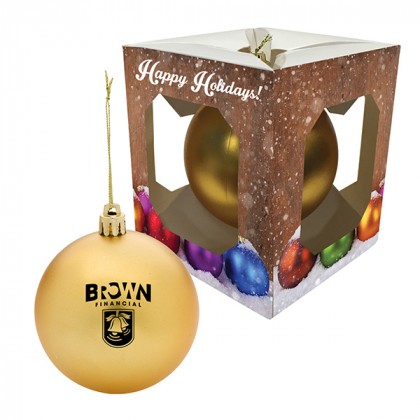 3. Branded Holiday Apparel
Whether your business is hosting a virtual holiday party or volunteering at a toy drive, custom holiday apparel is a great way to help your team feel festive and united. 4AllPromos has numerous designs to customize with your organization's preferred colors and logo, from light-up Santa hats to warm beanies to gloves and everything in between.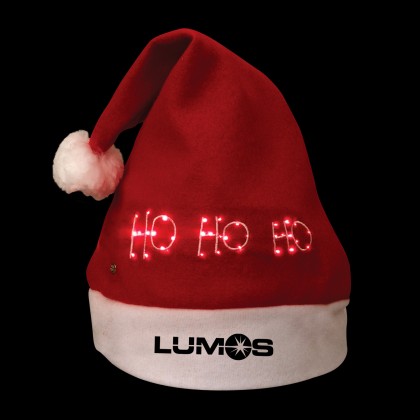 4. Custom Awards and Plaques
Employees will love receiving one of our personalized holiday awards at your company luncheon or end-of-year event. Made from high-quality acrylic, these engraved plaques and clocks feature ample room for adding an employee's name and a company logo. They can also be customized with a specific designation, such as "Top Sales Representative" to honor your team's many accomplishments.
5. Personalized Tote Bags
Giving away customized corporate holiday gifts is nice, but you need a way to wrap them up in a neat fashion. This is where imprinted holiday tote bags are beneficial to any business. Our wholesale tote bags come in dozens of different design styles, colors, and materials. These products are excellent for packaging other seasonal gift items in something that is eco-friendly and can be reused throughout the new year.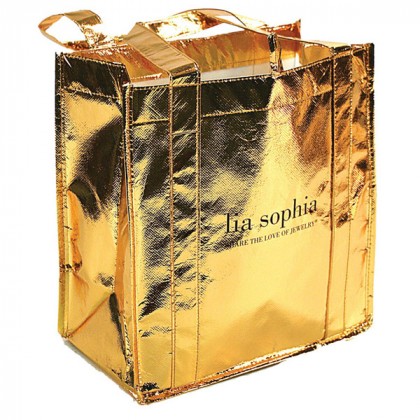 6. Promotional Mugs, Wine Glasses & Other Drinkware Gifts
Custom holiday drinkware is a classic gift that's sure to be enjoyed by valued customers and employees. They also make great gifts for bosses. The 4AllPromos catalog includes a wide variety of options, including wine glasses, coffee mugs, wine opener kits, travel mugs, and more. These items are ideal for VIP customers, employees, vendors, and other valuable contacts. Best of all, they come with space to add your company logo or personalized message.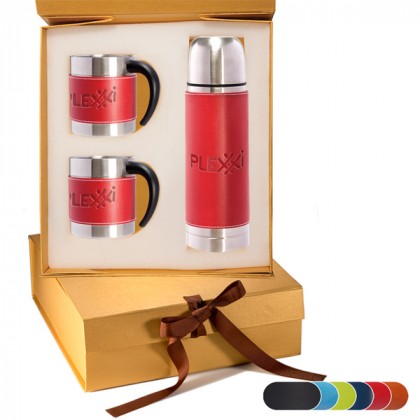 7. Personalized Coasters
One popular choice when it comes to promotional low-minimum order holiday gifts is personalized drink coasters. Whether your business would like to order a few for your team or an entire set for your customers, 4AllPromos has a design to meet your needs. For a special touch, consider pairing them with a customized bamboo cutting board or cheese set.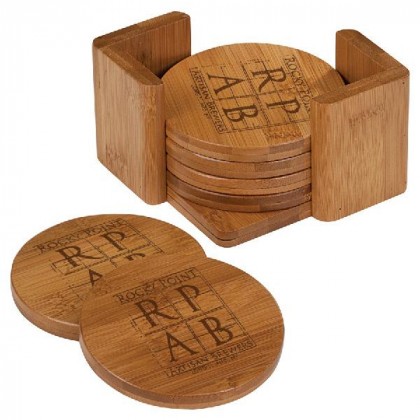 8. Imprinted Pens and Office Accessories
Custom holiday pens are another excellent option for delighting employees, customers, and target market members. One can never have enough writing implements. Consequently, handing out pens or pencils with your business name and a special seasonal message is a great way to ensure they remember your brand. If you don't want holiday-themed products, we also have a variety of other writing utensils that can be personalized for promotions any time of the year.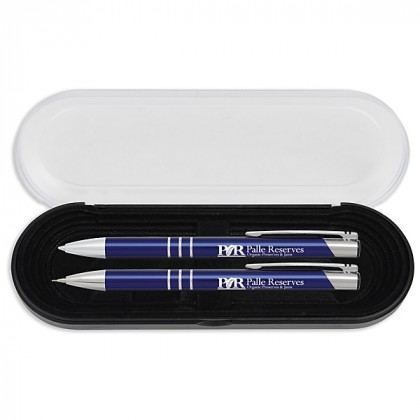 9. Custom Picture Frames
Creating (and preserving) memories is always important. Our imprinted holiday picture frames will help your business's audience do jus that. Choose your favorite among special snow globe frames, keepsake memory boxes, and our many other designs for a truly thoughtful giveaway item. In addition to being a memorable holiday gift, many of these items are also ideal for displaying on a desk or table all year long.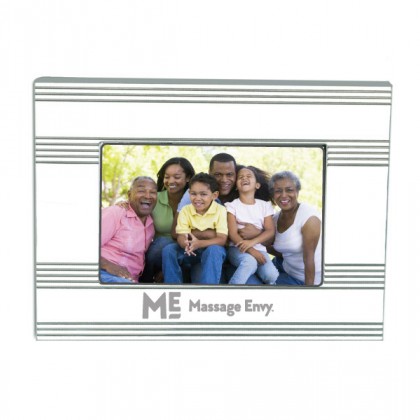 10. Promotional Planners and Calendars
December is always a great time to start preparing for the new year. Our personalized holiday planners and calendars offer your company's customers and key contacts the chance to stay organized while still keeping your business information in an accessible spot.
The act of giving our promotional calendars has become a tradition in certain areas of the country. Providing a wide selection of wonderful designs keep this custom going strong. In fact, some of our clients have been sending out yearly calendars for so long that their customers have come to expect them in the mail - it's like becoming part of the family!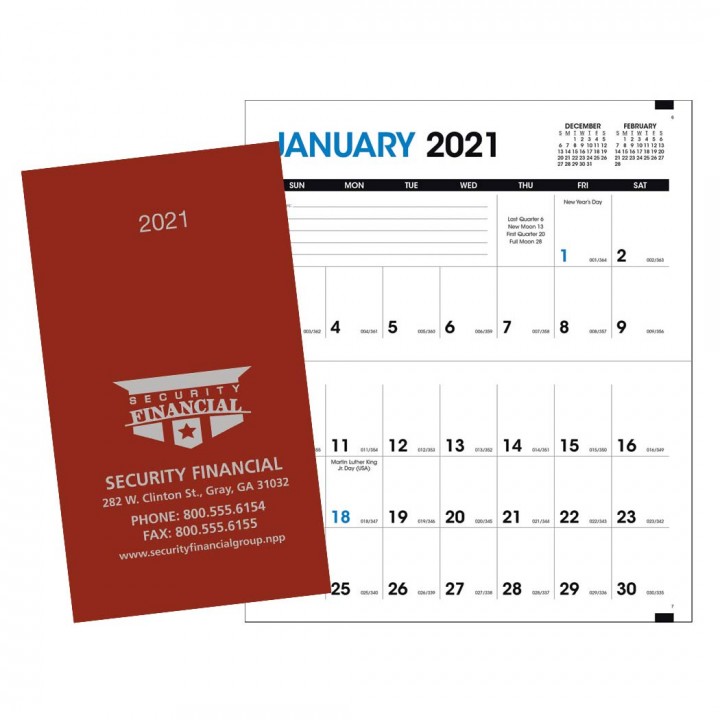 11. Top Holiday Tech Gifts
Tech accessories are well-received gifts, no matter your business's industry or audience. At 4AllPromos, we offer an extensive line of the best holiday tech gifts to delight clients, bosses, employees, and target audience members. With wireless chargers, headphones, phone cases, and much more, we have exactly what your company needs to make your recipients smile and feel appreciated during the holidays.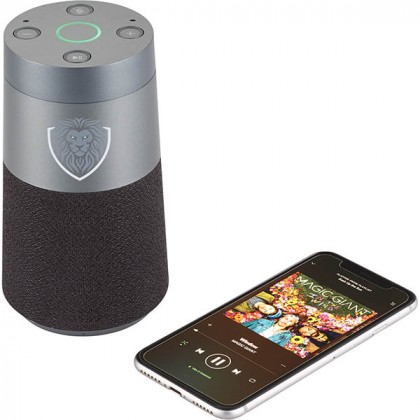 12. Tools, Flashlights, and Safety Products
Is your business is in the construction, automotive, or home repair industry? If so, you'll love handing out items from our list of the best tools for promotional holiday gifts. Our multi-tools, flashlights, lighters, and more are all handy additions to any home, vehicle, or toolbox. As well as being of the highest quality, these products also include plenty of room to add your company's name and a special message. Many of our items offer the choice of placing your imprint on the outside of a carrying case or directly on the product itself.
Looking for promotional holiday gifts with low minimum order requirements? Check out our mini MagLite flashlights or engraved pocket knives!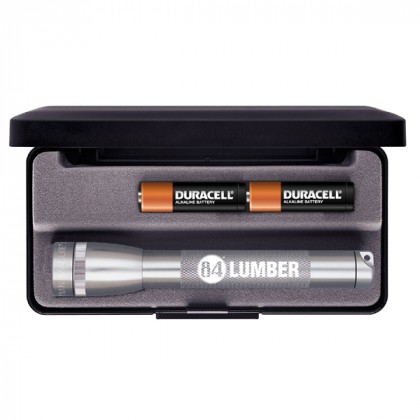 4AllPromos Has the Best Promotional Gifts This Holiday Season
Of course, these are just a few of the thousands of personalized holiday gift ideas we have in our catalog. As a leading provider of imprinted corporate items, we offer high-quality products designed to help your business impress customers and bring employees together.
For more information or to place an order, please contact the 4AllPromos team today.