14 Hollywood Stars Whose Big Breaks Came Through Product Promotion in TV Commercials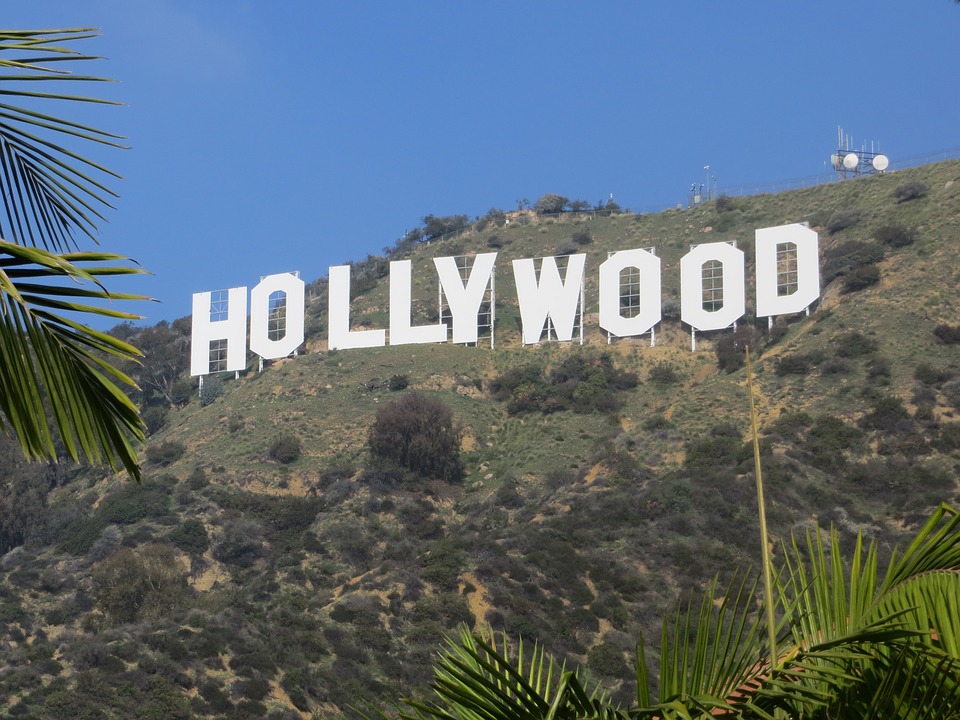 Do you think you already know the whole story of your favorite actor/actress/singer's road to glory? We're sure you know a solid amount, but there are a few facts about the early careers of some of Hollywood's brightest stars that aren't so widely known. While the similarities between behind the silver screen's leading men and women and the crew here at 4AllPromos are few at best, there is one common factor in many of our careers. That factor? Product promotion. Believe it or not, many of the most famous movie stars and recording artists in American history started out in humble roles in television commercials. We'll share 14 of them with you in this article (plus one bonus tale that we'll get to later), so sit back and get ready to watch over a dozen superstars plugging some products.
1. Gary Coleman - Harris Bank, 1977
While most of us remember Gary Coleman as the lovable Arnold "Whatchootalkinbout Wills" Jackson from the TV series Diff'rent Strokes. You also may remember his run for Governor of California in the recall election of 2003. He actually did quite well, netting 14,242 votes, placing 8th in a field of 159 candidates. Sadly, Mr. Coleman ran into some trouble along the way after his acting career came to a close. Even more sadly, his life came to a premature end after injuries sustained in a fall in 2010 at the age of 42.  This is turning a little glum, so we'll move back to an upbeat frame of mind by showing you the commercial that provided Gary Coleman with one of his first big breaks. It took place in 1977, in a commercial for Harris Bank. In this ad, an unseen announcer extols the virtues of opening an account with Harris Bank. Meanwhile, Gary Coleman extols the virtues of the free Hubert the Lion stuffed animal that came with the opening of each account.
2. Sharon Stone - Seagram's Wine Coolers, 1986
Some celebrities are nearly synonymous with a certain movie or role, and for Sharon Stone, most people would likely agree that the 1992 hit Basic Instinct. The commercial we're going to show her acting in was shot in 1986. True, by this this point, she'd already been featured in a few movies, but she still wasn't quite a household name. In this spot, Stone performs opposite Bruce Willis, who rather awkwardly tries to pick her up at a bar. After Willis gives a speech about Seagram's wine coolers, Sharon Stone breaks the fourth wall a bit by saying that his words sound like a commercial. He then asks if she's buying, to which she replies in the affirmative to the drink, but in the negative to his weak pick-up lines. She's come a long way as an actress and model since those days, even being inducted into the French Order of Arts and Letters for her cultural contributions.
3. Tobey Maguire - Doritos, 1991
Tobey Maguire is an actor who most people usually associate with his leading role in the Spiderman movie franchise. In addition to those blockbusters, Maguire has also starred in such hits as The Great Gatsby, Seabiscuit, and The Cider House Rules. However, in 1991, he was 16 years old and using his talents to promote Doritos. He aided in peddling these tasty snacks by appearing in an ad that mostly takes place in a bowling alley. In it, several characters keep talking about a fellow named Bob who apparently loves Doritos and has many great achievements to his credit. Tobey Maguire frequently interjects by asking, "Who's Bob?". At the end, he exclaims in frustration, "Bob's not real!"




4. Jodie Sweetin - Oscar Mayer Hot Dogs, 1987
Jodie Sweetin was a child star who any child of the 80s or 90s surely remembers as Stephanie Tanner, the middle daughter on ABC's Full House. Like Gary Coleman, she had her share of troubles as a teen and young adult, but managed to pull through them with flying colors. She's now reprised her role as Stephanie on the Netflix series Fuller House. Prior to becoming a sitcom star, Ms. Sweetin appeared in a few television commercials. One of her first was for Oscar Mayer, in which she sings a song emphasizing the juiciness of their hot dogs. In the ad, she portrays a girl named Jennifer whose mother rebukes her for taking off her napkin while preparing to consume a hot dog.
5. Ernest Thomas - McDonald's, 1971
In 1971, McDonald's launched an ad campaign emphasizing the cleanliness of their restaurants. This isn't too surprising, considering the fact that founder Ray Kroc had an obsession with keeping things clean. He nearly removed pickles from all menu items due to fears of them dirtying the parking lots, and was also known to take a toothbrush to clean out the holes in the mop bucket wringers. Yes, cleanliness was part of the corporate culture, and that's what led to the creation of the 1971 advertisement entitled "Clean Chorus". While watching it, you may recognize a bespectacled young man in the background pushing a broom. Look closely and you'll see that this is Ernest Thomas, who went on to have starring roles in the TV shows What's Happening?, What's Happening Now?, and Everybody Hates Chris.
6. Sarah Michelle Gellar - Burger King, 1982
It's safe to say that nobody in the USA isn't aware of Sarah Michelle Gellar. The star of Buffy the Vampire Slayer, and Cruel Intentions, she's an actress with a distinguished career and many admirers. Unless you're one of her most devoted fans, you probably don't know that she was first introduced to the nation by way of a Burger King ad. Though it's often erroneously stated to have been shot in 1981, this commercial was actually made in 1982, when Gellar was 5. It was notable in that it was one of the first commercials in which any company, particularly within the fast food industry, directly called out the offerings of another as being inferior to their own. While it's common practice now, it was unheard of at the time. Both Burger King and Sarah Michelle Gellar were sued by McDonald's for claims made in the commercial.
7. Steve Carell - Brown's Chicken, 1989
Steve Carell has strung together a pretty impressive resume. In addition to appearing on The Daily Show and in movies such as Get Smart, and The 40 Year Old Virgin, he also played manager Michael Scott in NBC's hit series The Office. However, in 1989, at the age of 26, he was starring in promotions for a fried chicken chain. Brown's Chicken is a friend chicken restaurant chain that is mostly located around the Chicago area. The author of this article recommends trying it if you never have before, particularly their mouth-watering biscuits. Getting back on topic, in 1989, Brown's Chicken aired a commercial in which they announced that in addition to frying their chicken in cholesterol free oil, they were now using a cholesterol free batter as well. Carell puts up letters on a sign board reading, "Cholesterol Free Cooking". However, it's a very windy day and everything except for "Free" blows off of the sign, causing droves of customers to run inside.
8. Britney Spears - Maull's BBQ Sauce, 1993
In 1993, an 11 year old Britney Spears appeared in a television ad for Maull's BBQ Sauce. This was still a few years before her meteoric rise to fame as a pop singing sensation and right around the time when she was cast as character in the 1990s revival of The Mickey Mouse Club. As far as the commercial goes, there's not really much to say other than that it's a little strange. Britney can be seen in the background throughout the commercial and is featured at the end, smiling a bit awkwardly while holding a burger. The slogan used in the ad is "Maull It!"
9. Seth Green - Nerf, Circa 1991
Before Seth Green created Robot Chicken, voiced Chris Griffin in Family Guy, or starred opposite Jennifer Love Hewitt in Can't Hardly Wait, and The Byrds of Paradise, he appeared in a very 90s Nerf commercial. Like Sharon Stone's Seagram's commercial, Green already had some degree of fame before appearing in the Nerf commercial, but nowhere near as much as he'd come to enjoy in later years. In this 30-second spot, Green and a friend hang out at a mall while carrying about a Nerf Sling Shot. After some lines about a "babe alert" and "being able to hit on" some nearby girls that wouldn't quite fly by today's standards, the pair fires the slingshot toward them. Then then proclaim they love the slingshot as much as they "love mimes...NOT!!!"
Another fact you might not know about Seth Green - he was originally cast as Kevin Arnold on the ABC sitcom The Wonder Years. Though he ultimately didn't get the role, he did appear on the series as a minor character in later seasons.
10. Lindsay Lohan - Jell-O, 1994
Before rising to fame as a child star in a remake of The Parent Trap and gaining teen idol status in Mean Girls, Lindsay Lohan spent some time sharing the screen with three other children along with Bill Cosby in a 1994 commercial for Jell-O. She was 8 years old at the time didn't have any solo spoken lines in the commercial. Rather, she chimed in with the other kids in repeatedly saying "Kids go ape for new Jell-O grape!" as Cosby performed the rest of the vaguely rap style lyrics. The commercial is displayed somewhat in the style of a music video, with Cosby and the kids being billed as "Cos & the Gang".
11. Brad Pitt - Pringles, 1989
A star who needs no introduction, Brad Pitt has been at the height of fame since the early 1990s and doesn't appear to be fading any time soon. While it's semi-well documented that he at one point dressed in a chicken suit to promote a restaurant before making it big, fewer people seem to be aware of his Pringles commercial. As was the case with Steve Carell, Pitt appeared in his respective commercial in 1989 at the age of 26. The plot of this commercial is a fairly simple one. Brad Pitt and some friends are driving to the beach when they realize that everyone in the car is out of Pringles. Pulling over, they write "We've got the fever" on a surfboard and hold it up for passing traffic to see. They're soon spotted by a group of bikini-clad young ladies who supply them with their Pringles fix before they move on.
12. Mila Kunis - Lisa Frank, 1996
One of the most popular actresses in the world today, Mila Kunis was born in Ukraine in 1983. She moved to the USA at with her family at a young age and began her career in acting while still a child. Prior to joining the cast of That 70s Show, starring in several movies, and gracing countless magazine covers, Kunis made her debut in 1996 commercial for girly school supply giant Lisa Frank. The commercial was filmed in 1996 and shows Mila Kunis telling the story of how she became "stuck on" Lisa Frank stickers. She then goes on to profess her love for the company and its wares in a manner rife with 90s slang. She's eventually joined by 2 other girls who declare themselves to be "Club Lisa Frank".
13. Keanu Reeves - Coca-Cola, 1983
Keanu Reeves was one of the big up-and-comers in Hollywood during the 1980s and 1990s, appearing in such memorable movies as Bill and Ted's Excellent Adventure and Speed. He had a more humble beginning, playing the lead role in a Coca-Cola commercial in 1983. The commercial shows Reeves preparing for, competing in, and then winning a bicycle race. All the while, banners for Coca-Cola are seen everywhere, as are audience members drinking the bubbly beverage. When Reeves crosses the finish line, he's greeted by an actor playing his father. His father says, "Hey, I'm really proud of you, really proud." He then hands a him a bottle of Coke, prompting a strangely spoken reply of, "A Coke!". The ad ends with Coca-Cola's slogan at the time, which was "Coke is It!".




14. Tina Fey - Mutual Savings Bank, 1995
Tina Fey is yet another popular and talented actress who began on the small screen in the world of product promotion. While more well-known for her roles on Saturday Night Live and 30 Rock, Fay starred in a commercial for Mutual Savings Bank in 1995 at the age of 25. Aside from the presence of Fey, the ad isn't really much to write home about. In it, she explains how "hi" can mean many things, then switching it to the homophonic sense by saying it can also refer to the interest rate levels at Mutual Savings Bank. She's actually a bit hard to recognize in this advertisement, as she's sporting a much shorter haircut than we're used to seeing and is not wearing her iconic glasses.
15. Mel Tills - Whataburger, 1983
Here's the bonus celebrity feature we referred to at the beginning of this article. While American country singer Mel Tillis was already quite famous by the 1980s, his early 80s commercials for fast-food chain Whataburger are so delightfully absurd that we just had to include them on this list. Two are included in the video of below, both of which play on his famous stutter quite a bit. The second one is a bit more clever, with Whataburger employees trying to complete the sentence that Mel is trying to get out, only to have him say something entirely different when he finds his voice. Interestingly enough, the stutter that Tillis acquired as a result of contracting malaria as a child only affected him during speech - his singing was not affected at all.
So ends our little tour of celebrity career-launching TV commercials. Did you have any favorites among the bunch or were there any you hadn't previously known about? Were there any celebrities/commercials you were hoping to see in this article that weren't included? Send us an email and let us know!