What are the Most Effective Promotional Products?
While all promotional products can add value to marketing and advertising efforts, certain items stand out above the rest. Practicality, customization opportunities, and durability are essential qualities that should be considered when a business plans its promotional strategy.
With so many promo products available, it can be hard to identify which options are best for your event or advertising campaign. Luckily, 4AllPromos is here to help. In this article, we'll provide an in-depth look at some of the most effective giveaway products for ensuring promotional success.
1. Items That Add Convenience
Promotional products that make life more convenient for your target audience are always among the best items to invest in. For example, custom tote bags make grocery shopping and trips to the library easier. In the same vein, branded umbrellas imprinted with your company name are helpful for staying dry on a rainy day. These are just two small examples of the many promotional items we offer that can inject some much-needed convenience into users' lives on a daily basis.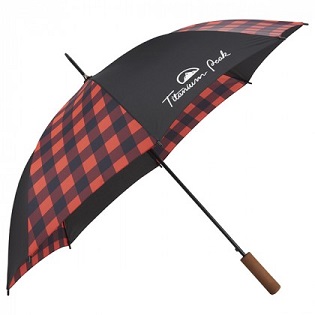 When trying to decide which items to order, think about the users who will ultimately possess them. What do they do all day? Where do they go? What small problems do they have that a branded giveaway item can solve? It's always important to stop and brainstorm a bit to find the ideal option for your target market.
2. Promotional Products with Longevity
When choosing the right promotional products for your business, it's incredibly important to select items that will stay in working order for a long time. This means that your company should consider durable products that aren't just a part of a quickly fizzling fad. Durable items with long lifespans can be found in many product categories. A high quality crewneck sweatshirt with your logo, a set of promotional duffel bags, and personalized bamboo coaster sets are all items that can be used time and again for years to come. The goal is to provide a product with that will show off your custom logo years if not decades, creating innumerable advertising impressions in the process.
3. Custom Health and Safety Items
Handing out health and safety items with custom branding has been a popular and effective promotional strategy for quite some time. This is more prevalent than ever before, as Coronavirus (COVID-19) still continues to receive so much focus. Health, wellness, and PPE giveaway items can also be used during other situations, such as in medical offices or during flu season.
Bottles of custom hand sanitizer or promotional hand wipes are both great options to help people stay germ-free. Assembling small kit of protective items together to hand out as a package is a strategy currently proving successful for many businesses . As an example, your organization could try pairing some promotional face masks or a custom neck gaiter with small bottles of hand sanitizer. The options are nearly endless in this area. Branded PPE kits are sure to make a memorable impression on all who receive them.
4. Imprinted Drinkware and Branded Water Bottles
Customized drinkware and water bottles work well as promotional gifts in virtually any industry. This is especially true for businesses in the health and fitness sectors. Company logo metal water bottles and reusable travel mugs are both great options. Alternatively (or in addition), your business can buy tumblers in bulk to keep on-hand throughout the year.
Most people use these items on a daily basis, whether at the gym, laboring outdoors, or when grabbing coffee on the commute to work. Having your product in their routine is a good way to ensure that your brand is always on their minds.
5. Custom Office Supplies with a Purpose
Office supplies are another popular option when it comes to customizable promo products. These items are particularly relevant in current times, as more people are working from home than ever before. From custom BIC pens to imprinted notepads and beyond, there are a variety of ways to advertise your business through useful office supplies.
Another great thing about using office products to promote your company is that they are inexpensive when purchased in bulk. For example, a business can order thousands of cheap promotional pens and memo pads at a very low rate. In addition, packaging these items together in custom drawstring bags as a back-to-school promotion or for other events is a great way to maximize your brand's reach.
6. Promotional Apparel and Logo Imprinted Headwear
If your business is looking for an effective promotional product, apparel and other wearable accessories are always a wise choice. From casual company logo t-shirts to high-end custom embroidered polo shirts and promotional hats and caps, apparel items are a guaranteed hit. Plus, they provide mobile advertising for your business as they travel everywhere that users do!
4AllPromos has a vast inventory of branded apparel items to consider. These pieces are designed to be comfortable, easy to clean, and durable enough to withstand multiple washes.
7. Smartphone Cases and Customizable Tech Items
Promotional smartphone cases and other customizable tech products are certain to delight your audience and give your brand prime real estate in their minds. Custom PopSockets, USB chargers, and imprinted power banks are all items that people use on a daily basis. When imprinted with your logo, these items will constantly remind users of the superior products and services your company offers.
Much like office supplies, tech products like speakers, headphones, and flash drives are especially useful for remote workers. Consequently, now is a great time to add some to your promotional repertoire!
8. Additional Effective Promotional Products
Of course, these aforementioned examples aren't the only promotional items that can draw attention to a business. At 4AllPromos, many options exist. You'll find a blend of industry-specific promotional products and others that are more universal in appeal. Our inventory features thousands of high-quality items that can be customized with your logo, address, and contact information.
For example, an accounting firm might use cheap tote bags filled with calculators, notepads, and other items to excite potential clients. Meanwhile, a landscaping business could give employees custom bandanas featuring the company's colors. No matter what your ideal giveaway looks like, you're sure to find what you need at 4AllPromos.
Customizing Promotional Products for Businesses
Finding the right promotional products is easy with 4AllPromos. We offer a vast inventory of memorable, customizable items to help you market your business, school, non-profit, or other organization.
If you aren't sure where to begin, don't worry. Our friendly and knowledgeable team is here to help you from start to finish. We'll help you choose the perfect product for your needs, select the right colors, add a personalized imprint, and more. If you'd like to get a head start, consider reading our blog post on the topic of how to personalize a promotional product.
Ready to place an order? Contact us today to get started on executing your promotional strategy!