Prepare for Success with the Top 10 Best Promotional Products for 2021
Is your business getting ready for another great year of marketing? While there might be fewer public events than in years past, giving away customized items to existing and potential customers is still a great idea. At 4AllPromos, we want to help steer you to some of the most effective products for promoting in what is sure to be an unusual new year.
Here are the 10 best promotional products to consider for your company in 2021:
1. Custom Face Masks
We're living in a time in which COVID-19 (Coronavirus) seems to affect everything we do. One way to keep your business in people's minds in these challenging times is by handing out promotional face masks that display your logo and help your audience stay safe. Each time a customer wears one of these items, they'll see your company logo and remember who is helping to keep them safe and secure. Your business could also customize a special design for all of your staff members to wear during their shifts!
4AllPromos has dozens of different face mask styles to choose from, including standard cloth masks, disposable masks, and even face shields. We also offer mask extenders to improve comfort during long-term wear. Another alternative is to buy blank face masks in bulk, a sound strategy for any company looking to pass out vast quantities of masks to their staff and visitors on a daily basis.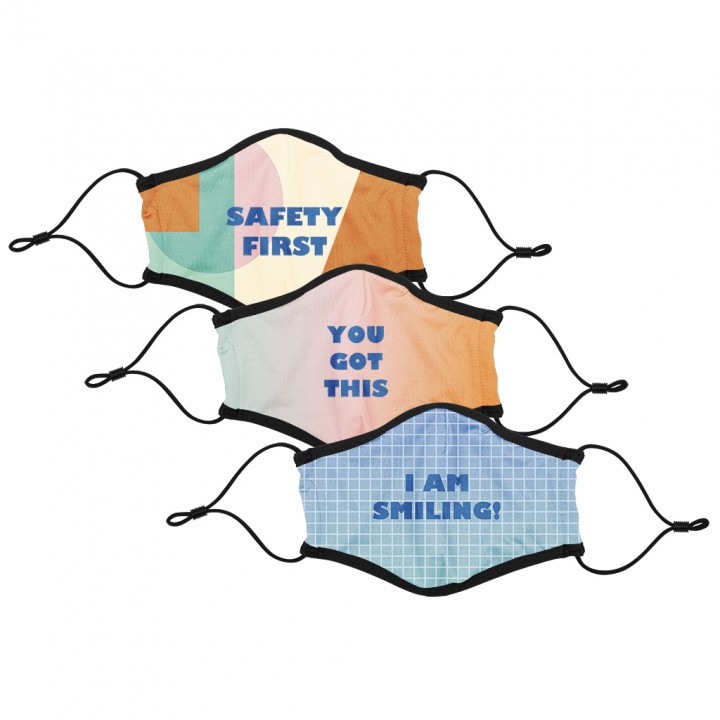 2. Hand Sanitizers
Maintaining clean hands has never been more important. Therefore, it's vital to help ensure that your business's employees and patrons remain safe. One effective way to do this is purchasing hand sanitizer in bulk. Not only is this a memorable promotional gift item to hand out in 2021, but it is also quite practical.
Whether your company is looking for a case of large bottles with an imprinted label or individual packets, we have what you need. There are even smaller sized units that could easily fit in a pocket or purse and have just enough room to add your business logo or name. As is the case with our face masks, blank hand sanitizer bottles are available as well.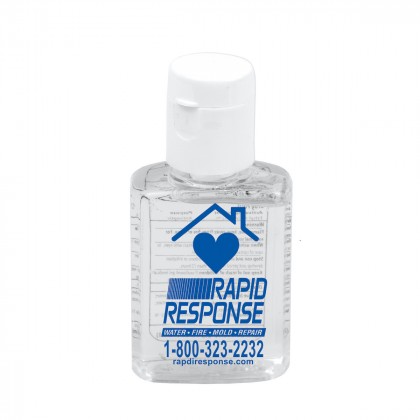 3. Smartphone PopSockets®
Holding onto a smartphone while browsing the internet or taking a call can be tiresome. Additionally, smartphones are often difficult to handle when carrying groceries or other items. This is where having a special grip stand becomes important. PopSockets® are a multifunctional solution, serving as a stand, grip, and a means of self-expression.
Give your customers something to remember your company by offering custom PopSocket grip stands. These phone holders can be personalized to include your business name, logo, or another design. They attach to the back of any smartphone securely, thanks to a special 3M non-residue backing. These PopSockets will be among the hottest promotional products for the coming year. Now is a great time to place a custom order.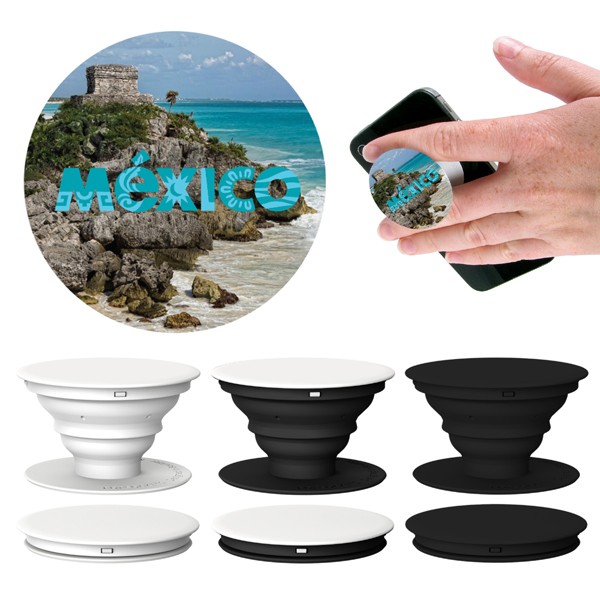 4. Stress Balls
Custom foam stress balls are one of the all-time classics when it comes to promotional giveaway items. At 4AllPromos, we offer a variety of unique, customizable styles. Choose from dozens of shapes, colors, and sizes to suit your needs. From footballs to globes, we have the perfect design to reflect your brand's message and niche. These fun promotional items make a great addition to any grab bag or giveaway collection and are sure to catch the attention of your customers.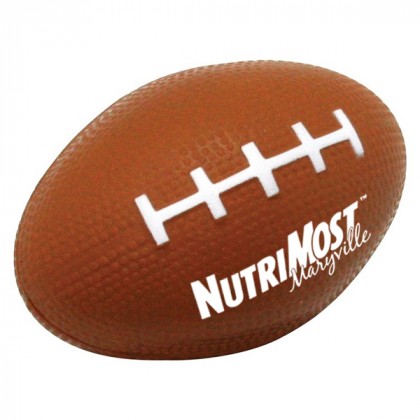 5. Travel Tumblers
Often considered a luxury promotional item, promotional stainless steel travel tumblers are an excellent way to show your most loyal customers how much you value them. 4AllPromos tumblers are available in several stylish colors and come complete with a secure lid to keep beverages warm and avoid spilling. Plus, they fit in most car cup holders. Your single or full-color logo design can easily be added to their stainless-steel exteriors.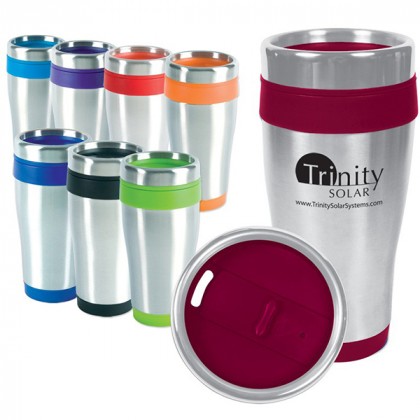 6. Drawstring Bags
If your business regularly hands out a variety of promotional items, giving them a custom drawstring bag might be a good idea. After all, they'll need something to hold all of your other giveaways. These bags come in over a dozen different colors, making it easy to find one that matches your brand's color scheme.
In addition, you can add your logo or imprint to the outside to create a promotional "swag bag" that every recipient will enjoy. With plenty of room to hold flyers and many of the other items on this list, you won't want to pass on adding these to your promotional strategy. They're perfect for trade shows, business events, and even carrying out daily tasks.
7. Sunglasses
Practical, stylish, and portable, sunglasses are an ideal giveaway item for businesses in all sectors. The 4AllPromos catalog includes many different types of promotional sunglasses, with one popular model being our custom rubberized sunglasses. These feature UV400 lenses and made from recycled materials.
Select from a vast assortment of frame and temple colors to create a style that truly represents your organization. Plus, you have the option of adding your business name or other contact information to the temple so that clients and potential customers remember to contact your organization in the future.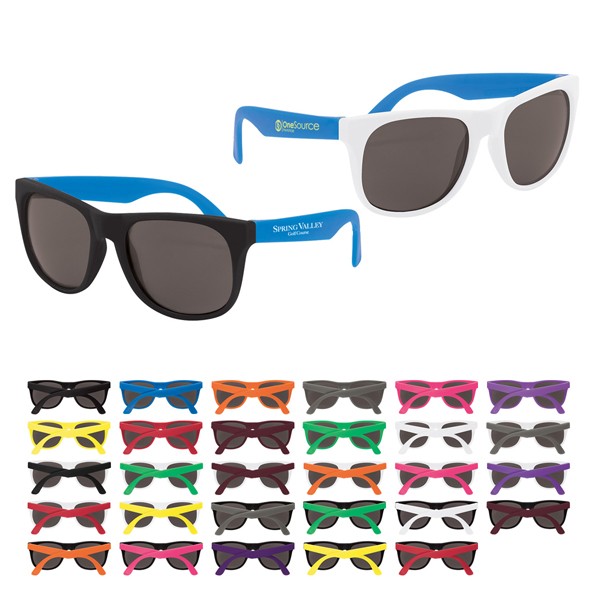 8. Board Games
Most families are staying home more these days. Your company can give them something to get excited about with our custom board games. The custom games available at 4AllPromos are nostalgic for older audiences and offer hours of fun for children. From simple solo games to exciting group activities, all of our games can be customized with your business's logo for a personal touch.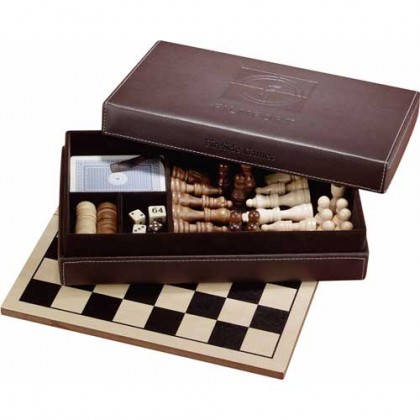 9. Promotional Tote Bags
In an effort to be more eco-friendly, many people have begun to utilize reusable bags. They're quickly replacing plastic grocery bags in shopping excursions. With this in mind, handing out custom tote bags is a great way to help them protect the environment while still remembering your business. With the taxes some states are imposing on plastic bags, this can also help users to save quite a bit of money over the course of time.
Personalized reusable bags are great for retail shops and businesses that want to show that they care about eco-friendly living. There's a multitude of design options available, giving you the chance to work with our 4AllPromos team to come up with one that accurately represents your business.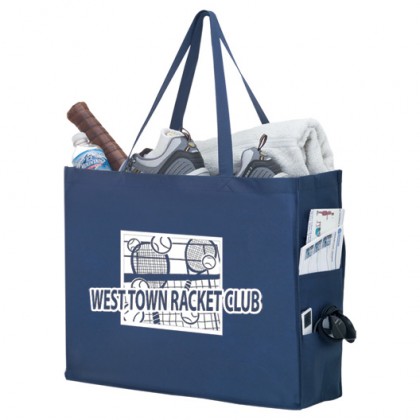 10. Aluminum Water Bottles
Many parks, playgrounds, and other public areas have eliminated drinking fountains for sanitary reasons. Therefore, having a personal water bottle on hand is more important than ever for staying healthy and hydrated. Our Alpine 25 oz. custom aluminum bottle features ample space for adding your company's unique imprint, logo, or message. To make things even better, there's also a clip included at the top to attach the bottle to a gym bag or keychain.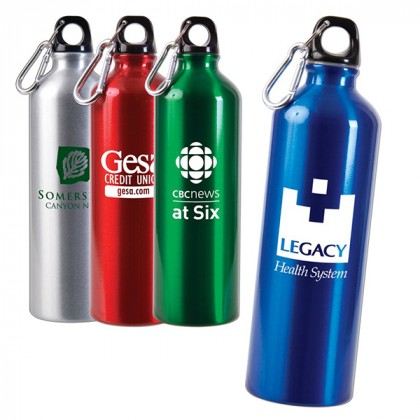 Looking for Something Else? 4AllPromos Has Everything You Need
If these 10 great promotional products aren't what your business had in mind, don't worry. We have thousands of other items in our catalog to help you market your brand and impress your customers. Please contact us today to learn more or to get your project started!