Promotional Greeting Cards Designed to Impress All Year Long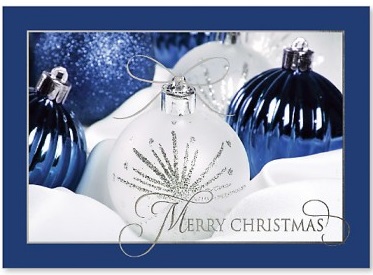 It's important for businesses to stay in touch with their valued customers and employees. This often includes doing things the old-fashioned way. One classic example would be sending greeting cards or postcards in the mail.
Whether for a birthday, holiday, appointment reminder, or just a note to say hello, these cards will make a memorable impact. At 4AllPromos, we offer a variety of greeting card designs for numerous occasions. All of our high-quality greeting cards feature an area to include your business logo and information. We can even help you add a special message to the inside! If you have a specific type of card in mind, you can navigate to some examples in the menu below.
Promotional Greeting Card Styles
When most people think about greeting cards, they think about the ones they get in the mail around the holiday season. Many companies enjoy sending out custom holiday cards to clients, leads, and other important people to show their appreciation. Some businesses even have all office staff or team members sign their names on the inside as a personalized touch.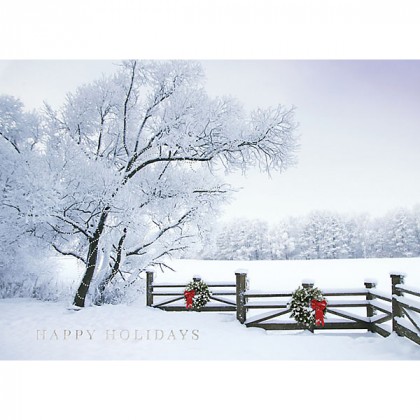 4AllPromos has dozens of different holiday card designs to choose from. Bear in mind, not all of holiday cards must feature a red-and-green motif. For example, our elegant blue promotional Christmas ornament holiday cards feature a highly professional aesthetic while still reflecting the spirit of the season.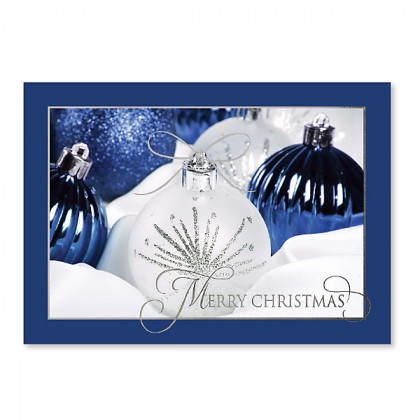 Looking for a way to set yourself apart from the competition? Start by sending your yearly greetings in the fall instead of waiting until the end of the year. Being the first business to hit everyone's mailbox makes your business more memorable than the rest.
We have several promotional autumn holiday card designs to help you with this task. These cards feature scenic views with red, orange, and gold leaves to capture the spirit of the season. They're also ideal for wishing customers a Happy Thanksgiving. Still, we can always add your own special saying or motto to the inside for that special touch.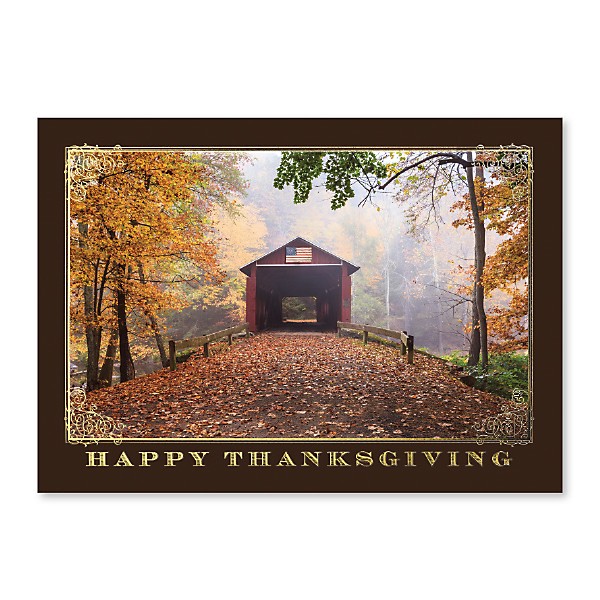 If your business involves flowers or gardening, then your recipients will love these plantable holiday cards. The fun shapes on the front of these cards are more than just decoration. Once removed, they can be planted in soil, either inside of a pot or in the ground. With a little bit of water and sunshine, beautiful wildflowers will start to sprout, bringing smiles to the faces of your recipients.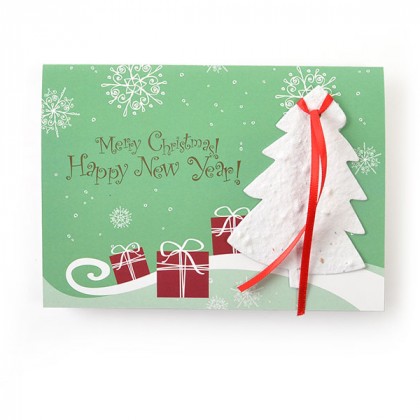 These whimsical cards are ideal for many different businesses, including nurseries, flower shops, and home improvement stores. Clubs, schools, and environmental organizations can also benefit from mailing them out at any time of year.
Of course, it's always important to show your appreciation to the loyal people who keep your business running. Let your clients, employees, or patients understand just how much their support means to you with our custom thank you cards. With dozens of different designs to choose from, it's easy to find one that perfectly represents your business or organization. Even better, they come with matching envelopes for easy sending!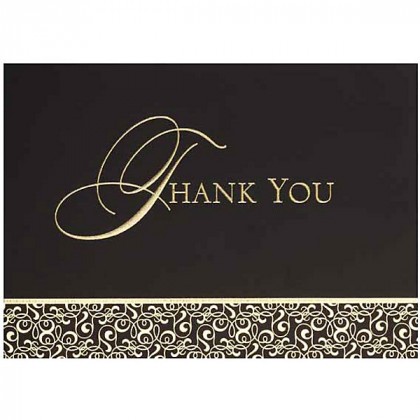 Our thank you cards are customizable, allowing you to add your company's name or logo. You can also choose to include one of seven message options on the inside. Each note reflects your genuine gratitude and is printed in a clean, professional font. Keep these cards on hand throughout the year to send to new customers or remain top of mind with previous ones.
A birthday is always a reason to celebrate. That's why we have so many different custom birthday cards to help acknowledge the occasion. Our chalkboard birthday cards feature a fun and lighthearted design, while our birthday balloon cards cards include a simple yet sweet bit of sentiment for recipients of any age.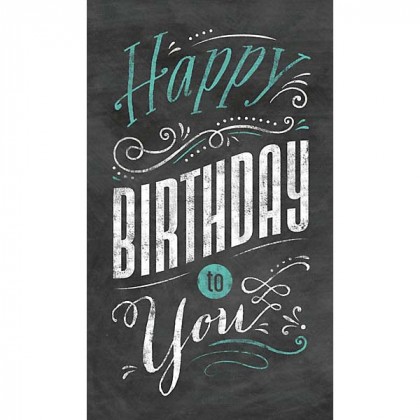 That's just the start of our vast inventory of custom birthday greeting cards. From whimsical partying owls to designs that are a little more formal, we have the ideal card to help represent your business. Not only will each recipient love knowing that you remembered their special day, but they'll also enjoy the quality of the card and coordinated envelope.
Holidays and birthdays aren't the only time of the year you'll want to send greeting cards to your customers and colleagues. Hence, we offer an array of different promotional designs for other occasions.
For example, as a realtor or apartment manager, you could easily send our personalized welcome cards to homebuyers or tenants. Keeping a few of these floral sympathy cards on hand in case one of your customers experiences a loss is also highly important.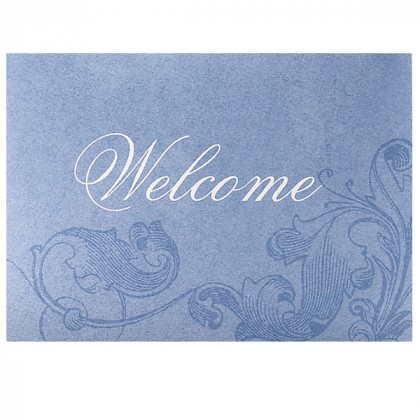 Not every opportunity to get in touch with your customers involves a greeting card. Sometimes a personalized postcard is just as exciting to receive in the mail. We offer a variety of customizable designs, from cards that include a personalized drink coaster to those with a miniature nail file, and beyond, we have exactly what you need to really capture their attention. All of our promotional postcards are fully customizable and include full-color printing for a look that's unique, eye-catching, and professional.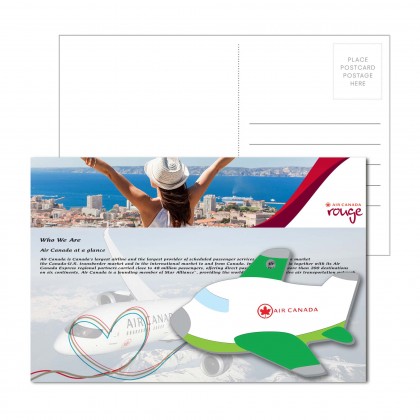 4AllPromos Is Your One-Stop-Shop for High-Quality Promotional Items
Our promotional greeting cards are just the start of the fun and festive items at 4AllPromos! You'll find the perfect products to fill goodie bags, exciting imprinted gifts for current clients or employees and much more in our expansive inventory.
Ready to place an order for promotional postcards or greeting cards? Don't hesitate to get in touch with the 4AllPromos team today to discuss project specifics and bulk pricing.