Custom Barware Accessories for Safer Dining During COVID-19
For the moment, nearly all of us have been forced to alter the way we live because of the Coronavirus (COVID-19) pandemic. Less than a year ago, it was incredibly simple to go out and grab a bite to eat at a favorite restaurant or knock back a drink at a favorite bar. However, we're now making our way through a patch where we need to exercise more caution. This sometimes means dining outdoors or settling for curbside take-out orders. Unfortunately, there are times where this also means skipping out on a chosen dining destination altogether due to closure or a lack of available tables.
For restaurant, bar, and coffee shop owners, it's part of the job description to ensure your patrons are safe while still able to enjoy their favorite delicious meals & drinks. We realize that your business is already likely taking steps to space tables apart and minimize customers' contact with staff members. Still, there's more you can do to keep customers safe. These measures can also go a long way in creatively promoting your business during this uniquely challenging time.
Whether you run a large dine-in restaurant or small café, 4AllPromos is here to help you navigate COVID-19 and its temporary restrictions by providing custom barware and dining accessories. These items can make your operations a little safer, while also building goodwill and brand awareness. We'll start introducing you to some of our top products right now.
1. Disposable Drinkware for Curbside Orders
Has your primary focus is presently shifting from inside dining to curbside delivery? If so, having disposable drinkware is a must. You can enhance the benefits of customer convenience by way of adding your own logo to your cups. It's a great way to stand out from the crowd and maintain a professional appearance in the eyes of your customers.
Our custom clear plastic cups come in a wide range of styles and sizes while offering plenty of room for your imprinted business name or logo. For a double promotional punch, they can easily be paired with custom reusable straws that your customers can take home and use again. Lots of diners seem to love these options, as they make it easy to grab a beverage on the go without having to worry about social distancing guidelines inside the restaurant. The reusable straws are also an eco-friendly option, helping to cut down on environmental waste.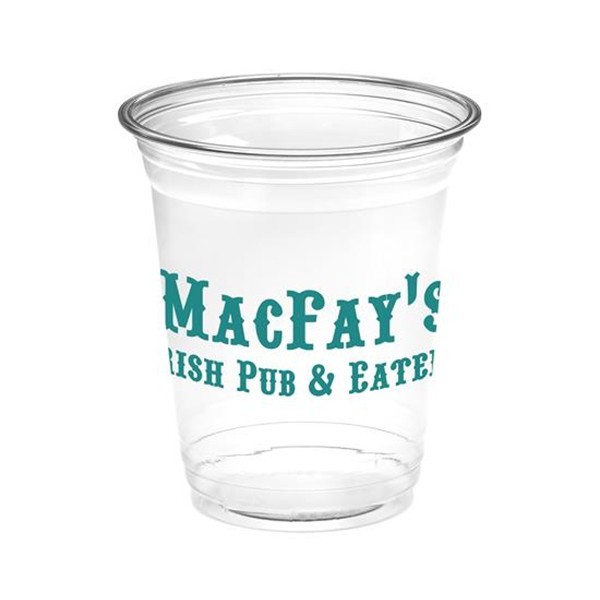 2. Plastic Barware for Outdoor Dining
In many areas, outdoor and patio dining is far more available than indoor seating. If your business is engaging in this style of service for the first time, finding the best way to make it safe for both patrons and staff can be a challenge. Fortunately, 4AllPromos is here to help.
One key step to safe outdoor dining is to avoid breakable items to customers who are dining out on the patio or sidewalk. As a result, glassware might not be your best option. Instead, consider purchasing logo printed stadium cups in bulk or perhaps our 16 oz disposable plastic cups. Both of these options can be customized to reflect your restaurant's branding. Meanwhile, customers will appreciate the personal touch. Additionally, if your establishment serves wine, custom plastic wine glasses are always a great idea for safe and worry-free serving.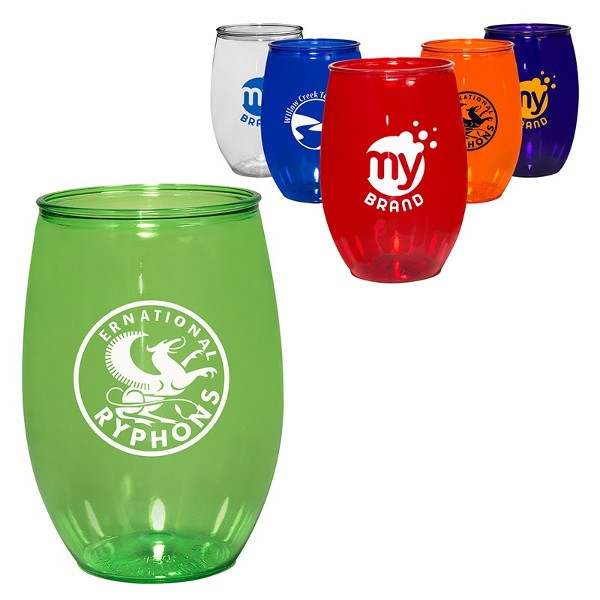 You can also set up new patio dining options by purchasing tables and stationary umbrellas. If offering outdoor seating is an entirely new experience for your restaurant, we offer plenty of products to help you get started.
3. Customized Items for Purchase
Your bar or restaurant's regular, repeat customers most likely realize that it is taking a financial loss under present conditions. The most loyal patrons who have enjoyed your establishment over the years will want to help minimize that hit in any way they can. Why not give them a little extra incentive to do so while making a bit of a profit in the process? This is possible when offering customized items for purchase. If desired, proceeds from these items can even be used to help put together a fund for workers taking personal losses due to COVID-19 restrictions.
For example, you could add your restaurant name and logo to any of our custom barware accessories that customers can take home and use while social distancing. Custom shot glasses are also always a huge hit as souvenir style items. This is a strategy that can start out small, but then grow into a larger line of branded products such as t-shirts, hats, and more. Your business will feel great when seeing just how many customers want to support it in a new way. The best part? Whenever recipients wear or use these branded products, they'll be advertising your business!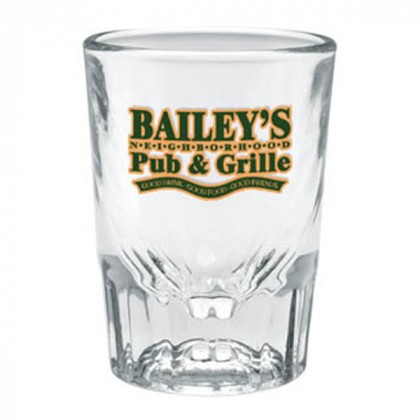 4. Personalized Packaging
Another way in which you can make the current adaptive style of dining more special for your customers is to offer personalized packaging. This is an especially helpful tactic for high-end restaurants and/or those that serve alcohol.
Items such as a personalized growler are a great way to market a brewery, restaurant, or bar, even if takeout service is all that's available for the moment. Alternatively, a custom party ice bucket full of niche soda pops and other beverages is great for customers to take home or enjoy being served while in small groups at outdoor tables. Of course, branded napkins, bags, and other items are also excellent options.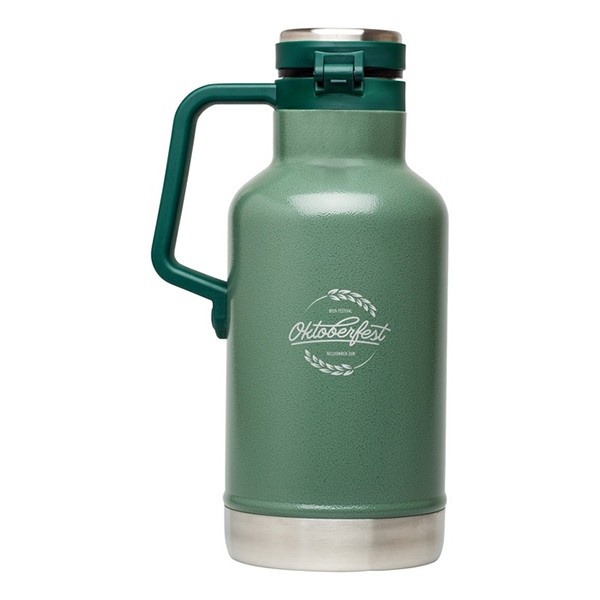 5. Incentives for Ordering
Giveaway products aren't just for functionality. They can also be used as incentives for ordering certain items or takeout packages from restaurants. For example, a steak dinner for two might come with two custom beer glasses as a premium. Another possibility is to offer a romantic dinner package that includes two custom wine glasses with your restaurant's name etched into the front.
This is another one of those areas where a little bit of creativity can go a long way. People always like getting free bonus items when making a purchase. Customized products with the name of your business are a mutually beneficial way to supply this experience. Your particular giveaway can be something as small as a personalized notepad or gift card holder or as large as a custom cooler. The possibilities are truly endless!
Looking for High-Quality Branded Products? 4AllPromos Can Help
From cheap plasticware to memorable take-home gifts, 4AllPromos has exactly what you need to delight your restaurant patrons in this temporary era of social distancing. We have extensive experience helping businesses just like yours come up with fun and unique ways to excite their customers through the use of promotional products.
Want more ideas on how to market your business against the tide of COVID-19? Feel free to browse our full line of promotional and customizable items. The 4AllPromos team is here to answer any questions you might have along the way to make the process as simple as possible. We can even help you select the perfect products for your needs and guide you through your customization options to create the best promotion possible.