Celebrate President's Day with a Promotional Product for Every President!
Presidents' Day is on its way! While this is one of the less-heralded holidays in our country, it's an important one nonetheless. It presents an opportunity for teachers and families to educate children on some of the founders of our country and the many great leaders we've had along the way. Several bussinesses engage in Presidents' Day sales and promotions as well, but often, they're rather predictable and uninspired. That's why we want to offer promotional products for Presidents' Day 2020 that break from the norm while still managing to educate. Therefore, we've compiled a list of every POTUS in order of when they took office, along with some fun facts about each one. We've also paired each president with a creative promotional product to celebrate them in fun and unusual ways. Now that you know what this article is all about, we'll launch right into things, starting with the Father of our country, George Washington.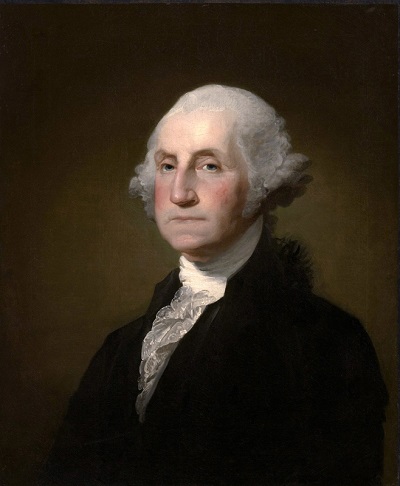 1. George Washington
Term of Office: 1789 - 1797
As most every American knows, George Washington was the first president of our great nation. He was the only president to serve exclusively in the 18th century, as well as the only president to not live to the year 1800. He died in 1799, just two years after his time in office came to an end. He appears on the US $1 bill as well as on our quarters. There are many myths surrounding George Washington, with the tale of his honesty about chopping down his father's cherry tree being one of the all-time greats. While this is actually a work of fiction, we've decided to pay homage to it anyway, via celebrating President Washington with our Cherry Flavored Fortune Cookies. Pictured below, these promotional Cherry flavored fortune cookies are red in color and have a variety of different fortunes to impart wisdom & entertain.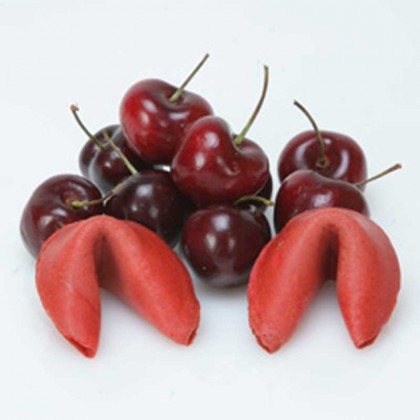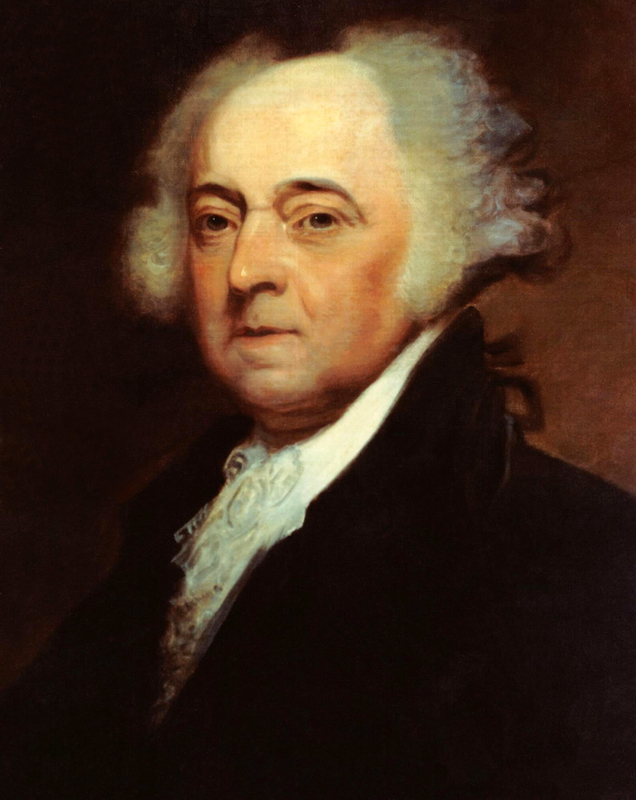 2. John Adams
Term of Office: 1797 - 1801
Our second president, John Adams was born in Massachusetts and was the first president whose son would also go on to lead our nation. He was a member of the Federalist party and served as Vice President under George Washington. Along with his Vice President Thomas Jefferson, Adams died on July 4, 1826. Adams was a native of Massachusetts and a respected military leader during the Revolutionary War. He was the first president to serve only one term, something that would not occur again until the presidency of his son, which occured 24 yerars later. He was the first president to reside in the White House. As such, we felt the perfect promotional product for him would be our Large House Magnet, which is pictured below this paragraph. Great for real estate businesses, these custom house shaped magnets come with a full color logo imprint.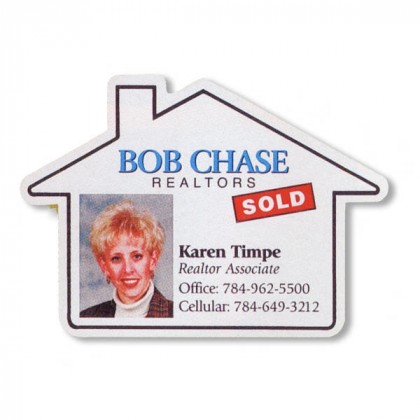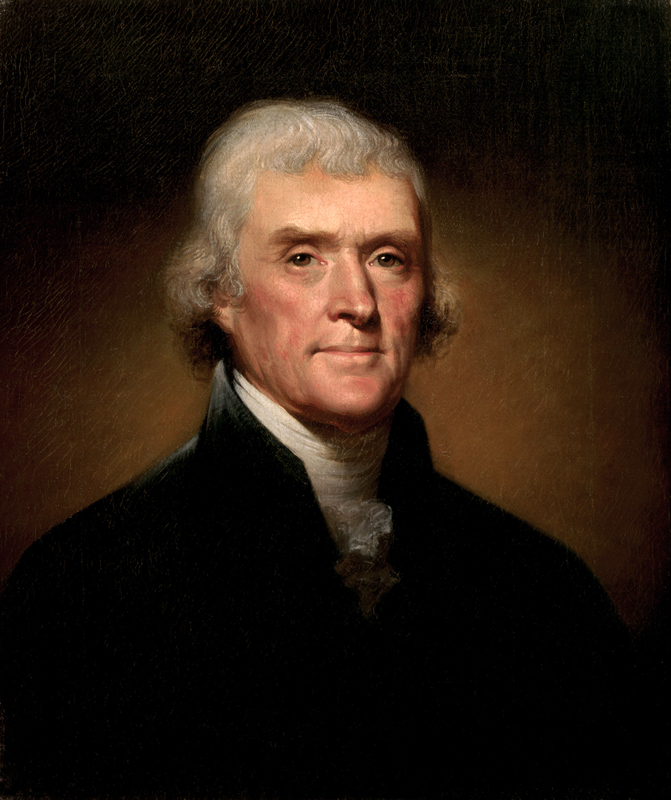 3. Thomas Jefferson
Term of Office: 1809 - 1817
The third president of the United States, Thomas Jefferson is a big name in the annals of history. He played a large role in both drafting the Declaration of Independence as well as organizing the Louisiana Purchase. A lesser-known fact about Thomas Jefferson is that he was a huge fan of ice cream. He's widely credited with making it popular here in the states after dining on it in France. The same claim can be made when it comes to French fries. His likeness appeared on the short-lived $2 bill in 1976 and continues to appear on nickels to this day. That's why our promo pick for him is our custom printed wooden nickel. This makes a great giveaway item for bars, restaurants, museums and more. It works well as a fun souvenir token for fairs, carnivals, and events of all kinds.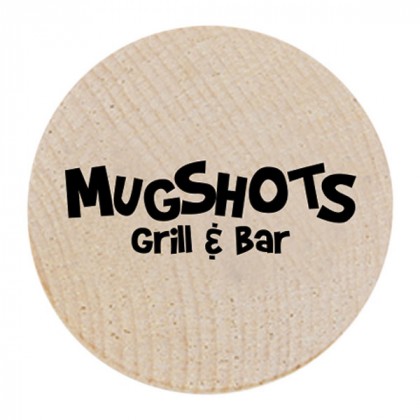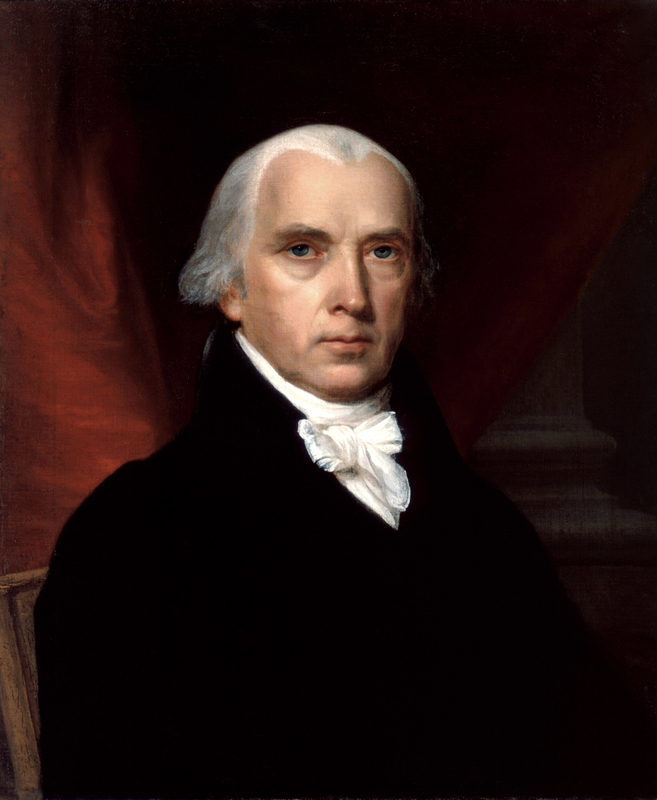 4. James Madison
Term of Office: 1809 - 1817
James Madison served as our 4th president and was a member of the Democrat-Repulican party. At 5'4" tall and a slight 100 lbs, he is both the shortest and lightest president in American history. Along with George Washington, he was the only president who signed the Constitution. His wife Dolley is viewed as having been pivotal in creating the role of First Lady, with many of her traditions still being carried out to this day. An intelligent man and capable student, Madison was the first person to receive a graduate degree from Princeton University. Because he was so bright, (and obviously due to his last name), we celebrate this president with the Madison Magnetic Flashlight. These custom logo magnetic flashlights feature two bright white LED lights as well as a handy wrist strap for easy transportation. As can be seen in the picture below, multiple color imprint designs are an available option.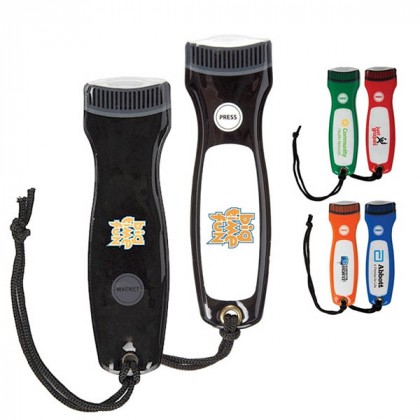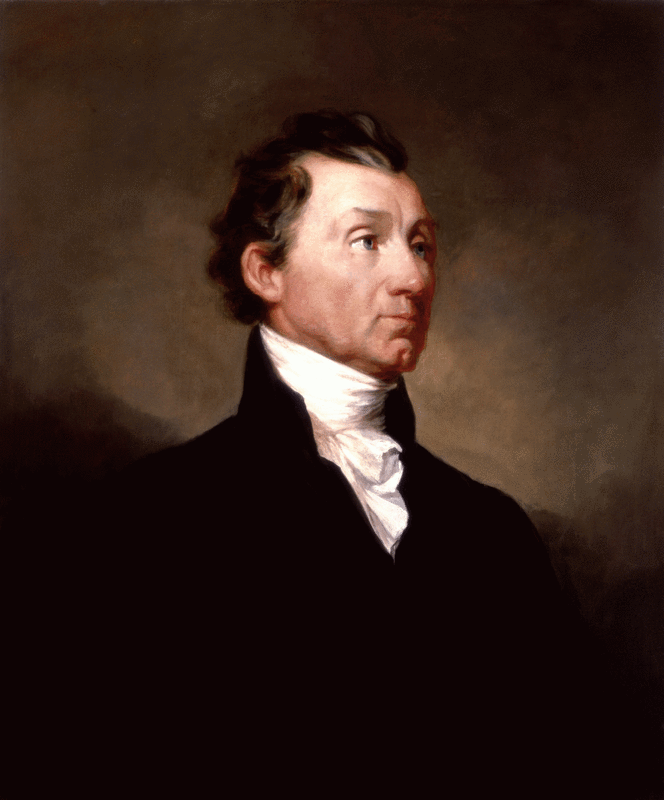 5. James Monroe
Term of Office:  1817 - 1825
Up next is our fifth president, James Monroe. He is most famous for establishing the Monroe Doctrine, the essential focus of which was to keep the USA neutral in conflicts abroad, particularly in Europe. This was and still is met with mixed reviews. Some consider him an isolationist and others a non-interventionalist. However, the full document was actually written by then-Secretary of State John Q Adams, who would go on to succeed him as the next president. James Monroe, like John Adams and Thomas Jefferson, also died on the 4th of July, setting an eerie precedent among our first five leaders. However, his death occured in 1831, while Adams and Jefferson died in 1826. Our official James Monroe promotional givewaway item is The Custom Stereo Headset with Microphone. The soft silicone tips of the earpieces help these promtional headphones to provide sound isolation for uninterrupted listening pleasure.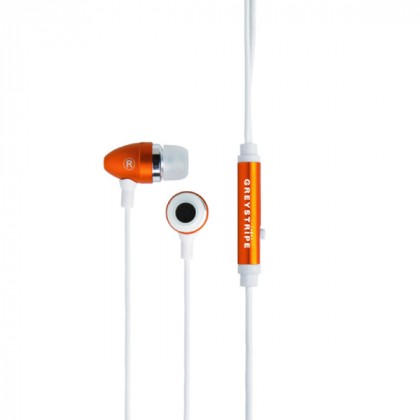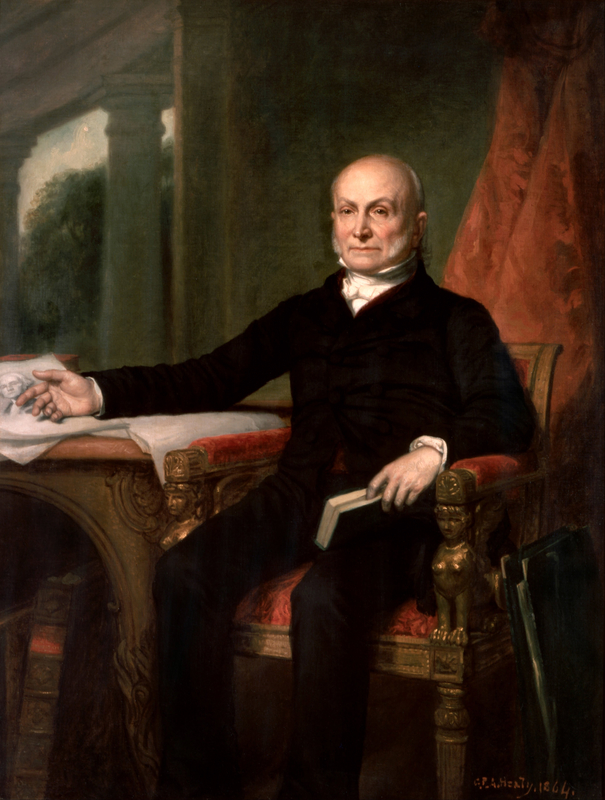 6. John Q Adams
Term of Office:  1825 - 1829
Next up is president #6, John Quincy Adams. Until George W Bush took office in 2001, Adams had the distinction of being the only president whose father had also held the office. Like his father, he only served one term in office. He was a skilled pool shooter and great public speaker, but notoriously socially awkward in more intimate interactions. The younger Adams was easily recognizable by his large sideburns, but that was hardly the most interesting thing about the man. He engaged in many strange hobbies and behaviors, one of which was adopting a pet alligator who actually lived in the White House. He didn't much like his job, going on record as saying that his years as preisdent were the worst of his life. In recognition of his exotic choice in pets, we submit our Economy Magnetic Alligator Clip as his honorary giveaway item. These sturdy yet cheap promotional magnetic clips  live up to their name with their powerful grip, perfect for holding bags, coupons, papers, shopping lists, memos, pictures, and more.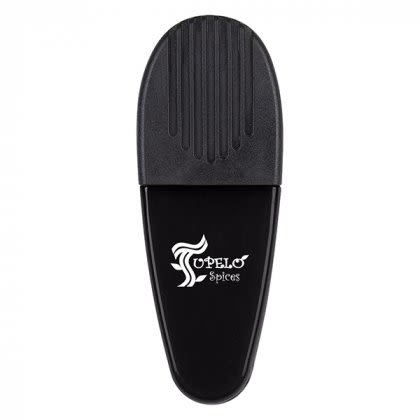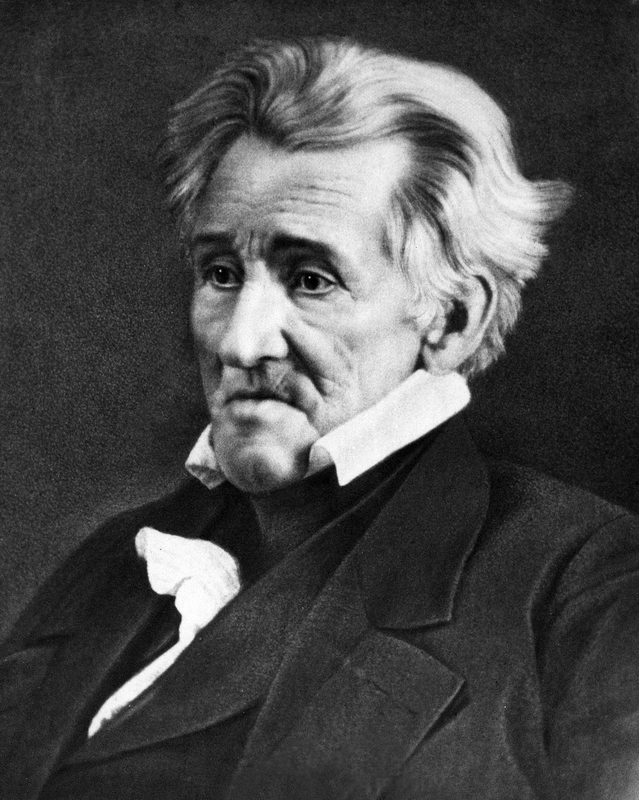 7. Andrew Jackson
Term of Office: 1829 - 1837
Andrew Jackson was the son of immigrants from Ireland and grew up in an economically disadvantaged home. Despite this, he displayed high intelligence from an early age, learning to read and write very quickly. He went on to become a respected General in the Tennessee militia during the War of 1812, having already served as a messenger during the Revolutionary War. He (at least for the moment) appears on the $20 bill. Jackson also had a complicated relationship with famous frontiersman Davy Crockett. While the pair disagreed quite vocally on many issues, Crockett intervened and successfully prevented an assassination attempt on Jackson in 1835. Because of this fun fact, we've picked our Meet Rocky the Recycling Raccoon custom educational coloring book as his honorary promotional product. We assume Jackson developed a fondness for the coonskin cap after having his life spared. This coloring book teaches kids many valuable lessons in environmenal responsibility at the hands of Rocky, a lovable and eco-friendly raccoon.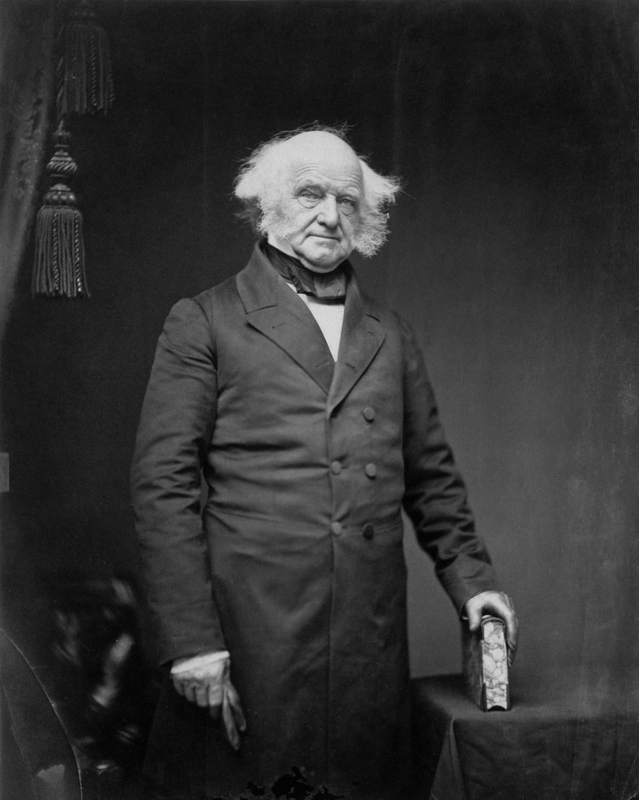 8. Martin Van Buren
Term of Office: 1837 - 1841
Martin Van Buren was the eighth president of the United States and the first president to have been born as a US citizen. He was also the first in a string of ten consecutive presidents to not serve two full terms in office. Despite his American citizenship, he was the only president whose first language wasn't English; as a young child, he spoke Dutch. Owing to his birth and residence in Kinderhook, New York, Van Buren was dubbed "Old Kinderhook". This was eventually shortened to "OK", a tagline he used heavily during his presidential campaign in 1836. The saying eventually became popular within the American (and international) parlance. Even a simple text of "k" in present times owes its existence to our eight president. Naturally, we'll honor President Van Buren with our 16" OK Foam Hands. These custom logo printed OK sign foam hands come in many colors and have a 35 square inch imprint area. They're perfect for sports arenas, schools, souvenir shops, political rallies, and nearly any other event/venue with an enthusiastic attendees.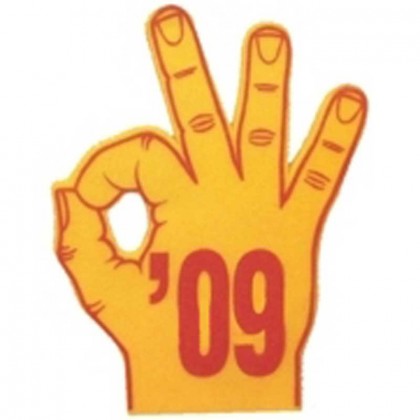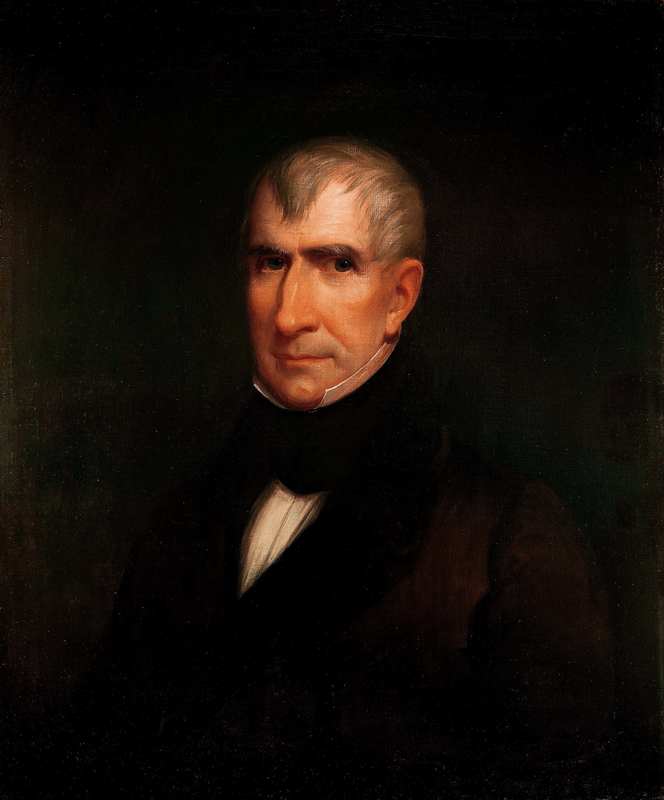 9. William Henry Harrison
Term of Office: 1841 - 1841
William Henry Harrison's presidency is most remembered for its short duration. Unfortunately, Harrison took ill and died after only 32 days in office, making his presidency the shortest in American history. He was a member of the Whig party and a military hero at the Battle of Tippecanoe. When running for president, he was scoffed at by the elite, who viewed him as an outsider who couldn't carry an election. Mockingly referred to as a "log cabin and hard cider" candidate, he began using the phrase to his advantage, often handing out log cabin shaped bottles of cider during campaigning events. In light of this fact, our #1 promotional product four our 9th president is the 64 oz Amber Malt Growler. These promotional brown glass growlers are perfect for toting home brewed ciders and beers without losing prime temperatue and flavor.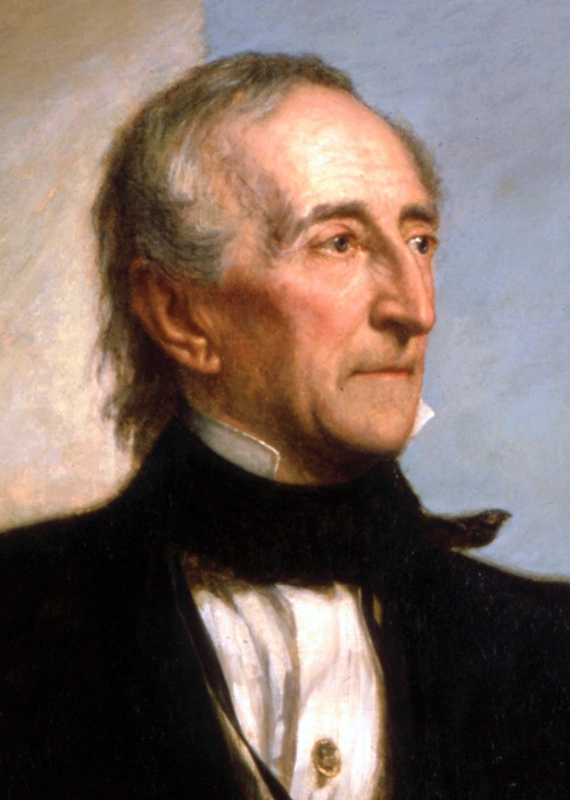 10. John Tyler
Term of Office: 1841 - 1845
John Tyler was the tenth president of the United States and the first to take office upon the death of his predecessor. He was elected to the position of Vice President while using the semi-catchy campaign slogan "Tippecanoe and Tyler Too". His last official act as president was to officially admit Florida into the union as the 27th state, but also was a key contributor in the annexation of Texas, which would become the 28th state shortly after he left office. Though his presidency ended 16 years before the Civil War broke out, tensions were already running high and he attempted to introduce legislation to help strike compromise and stability between the North and South. For his personal promotional product, we've picked our Kids Color Changing Sunglasses. Why these wholesale children's sunglasses? The chief reason is that Tyler had a lot of kids. In fact, he had more than any other president to date, with a grand total of 15. Their changing property plays a role too, as Tyler changed politcal party affiliation from Democrat-Repulican to Whig.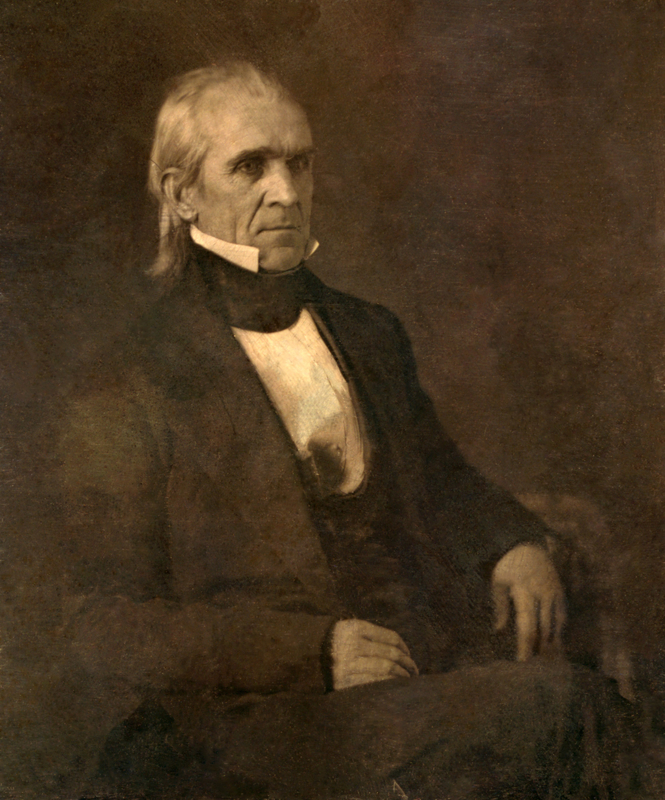 11. James Polk
Term of Office: 1845 - 1849
Our eleventh preisdent was James Knox Polk. While he only served one term, he accomplished a great deal during that time. Manifest Destiny was completed during Polk's tenure, with California being added as a United States territory. This officially stretched the USA from "sea to shining sea". However, California didn't officially become a state until 1850, one year after Polk was replaced. He was referred to as the "Dark Horse" candidate, as few saw him as a threat against Martin Van Buren and Henry Clay, who were the two projected candidates. In addition to this, James Polk was the first president who was known to have his image captured by photograph. It is because of this that we nominate his honorary promo product to be our Photo and Memory Box. These custom photo box keepsakes feature an attractive leatherette box which holds a photo of your choice on the top with room to store treasured personal items inside.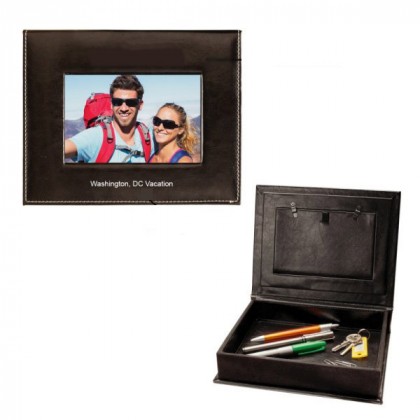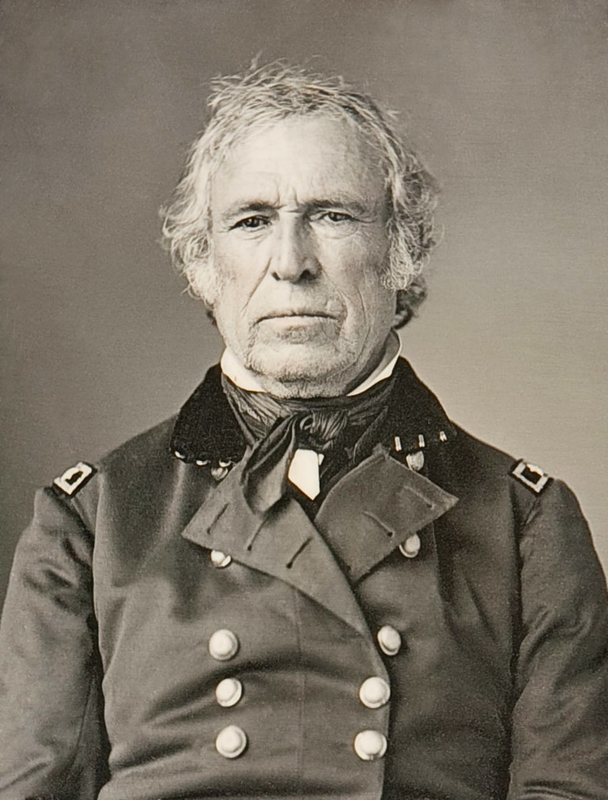 12. Zachary Taylor
Term of Office: 1849 - 1850
Zachary Taylor was the twelfth president of the United States and the second to die while in office. Like Harrison, Taylor was a staunch military man and political outsider. In fact, he was such a political outsider that he didn't even know he'd been nominated as the Whig presidential candidate until a month after it happened! His nickname of "Old Rough and Ready" pretty well summed up his tough and stoic demeanor. Zachary Taylor died from food poisoning after eating an entire bowl of iced cherries and drinking a signficant amount of milk outdoors during a 4th of July celebration ceremony in 1850. He died 5 days later on July 9. To this day, it is not known if the cherries, ice, or milk were to blame for the poisoning. He was succeeded by his Vice President, Millard Fillmore. In keeping with his military service, we select the Stainless Steel Engraved Round Edge Dog Tag as his personal promotional product. These custom engraved stainless steel dog tags make excellent personalized gifts for those who have served in the military, but do a commendable job in honoring civillians as well. 
13. Millard Fillmore
Term of Office: 1850 - 1853
Millard Fillmore was an interesting man who lived an interesting life. He's yet another self-made president, having been born into a poor family in a log cabin. He provided his own early education, teaching himself how to read and write. The effort was a successful one, as he went on to law school and eventually became a judge. He must have been a pretty great student, as he actually ended up courting and marrying one of his teachers! Fillmore switched from vice president to president upon the death of Zachary Taylor in 1850. He was the 13th president, as well as the final president to be a member of any party other than Democratic or Republican (Whig). One of the most interesting stories involving Millard Fillmore is that when he learned the Library of Congress was on fire, he personally rushed to the scene to help fight the blaze. That's why we've chosen our Die Cut Color Changing Fire Engine Eraser to represent him today. These fun custom color changing erasers make great promotional items for schools, office supply stores, and fire safety programs.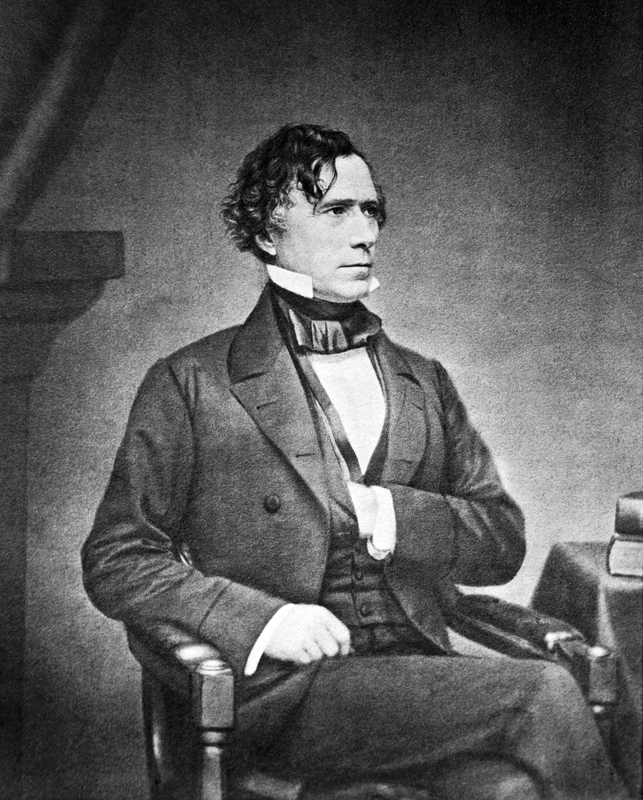 14. Franklin Pierce
Term of Office: 1853 - 1857
While most of this post is in fun and good humor, the promotional product choice for President Pierce is a somber one. Hailing from New Hampshire, Franklin Pierce was a Democrat who was elected to office in 1852 and was sworn in on March 4, 1853. Presiding over a rapidly dividing country would be challenging enough, but sadly all three of his sons died in childhood, causing both Pierce and his wife to fall into a deep depression. He is one of the few presidents who did not seek re-election at the end of his first term. Rather, he chose to spend his later years tending to his ailing wife. Due to the tragic and unfortunate events Franklin Pierce experienced, we remember him with our personalized Floral Sympathy cards. These custom imprinted sympathy cards have a gentle floral design, interior comforting verse for the bereaved, and an imprint area for your company logo or message. Each also comes with its own envelope.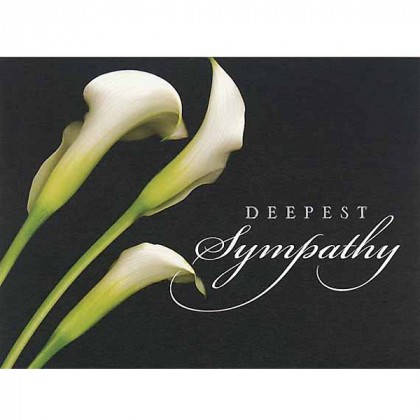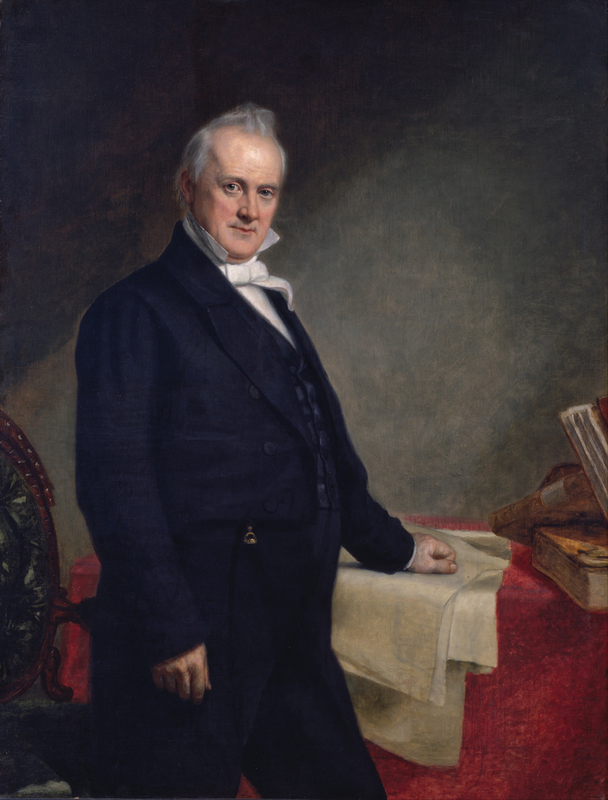 15. James Buchanan
Term of Office: 1857 - 1861
James Buchanan was the 15th president and unfortunately, ranks as the most unsuccessful president by today's current algorithms. In his defense, it's a little bit hard to avoid that when a Civil War breaks out a month after you leave office. What's not so easy to defend is that he was a supporter of state's rights when it came to allowing slavery. As of the present date, he is the only president to have been unmarried for his entire time in office. During his presidency, the First Lady was Harriet Johnston, Buchanan's niece. While the offical start of the Civil War didn't take place until April 12, 1861, several states had already seceded from the Union by the time Buchanan left office. That's why he gets the dubious honor of being assigned the 2 lb Chocolate Breakaway Bar as his official promotional product. These large promotional chocolate bars are molded into the shape of your logo and come in your choice of dark or milk chocolate.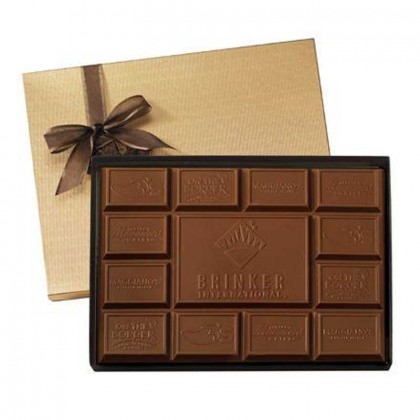 16. Abraham Lincoln
Term of Office: 1861 - 1865
Arguably the most famous president after George Washington, Abraham Lincoln was the 16th president of the United States and the first who was a member of the Republican party. A man whose character, courage, and strength of leadership has become the stuff of legends, Lincoln was yet another president with a very humble beginning. Lincoln also had a self-depricating sense of humor, especially when it came to his apperance. On one occasion, when called "two-faced" by an opponent, Lincoln's reply was, "If I were two-faced, why would I be using this one?"
His nickname of "Honest Abe" was well-earned. One example comes from an instance where he accidentally overcharged a customer by 6 cents while working as a store clerk. Upon realizing his error, he walked 3 hours to give the customer her change. Most importantly, Abraham Lincoln abolished slavery and reunited the nation after the Civil War before his tragic assassination. As his likeness appears on the penny, we've chosen our personalized Penny Hockey Game to be the official promotional product of Ol' Honest Abe. It makes a great gift for hockey fans, kids, bars, waiting rooms, and anyone/anywhere else that could use a little fun.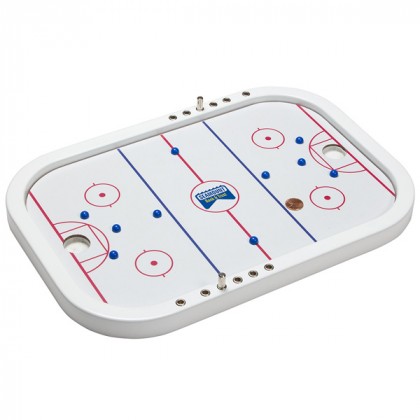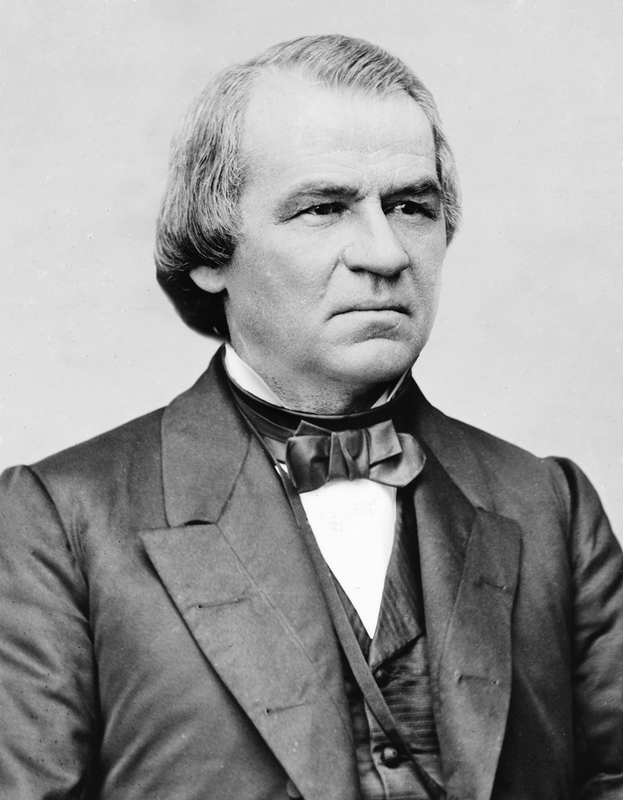 17. Andrew Johnson
Term of Office: 1865 - 1869
Many people wonder how it was that Andrew Johnson came to be president after the assassination of Abraham Lincoln, despite the fact that the two were of different political affiliation. After the Civil War, it was decided that in the spirit of unity, a politician from the South should work alongside Lincoln as vice president. Still, things weren't so friendly just yet. Many were upset by the lenient stance Johnson took on former Confederate leaders and felt he showed uneven favor toward the South. He was the first president to be impeached. This happened as a result of his dismissing Edwin Stanton, who was at the time Secretary of War, from office without Congressional approval. This was in violation of a newly passed law. By a margin of just one vote, Johnson was acquitted by the Senate and remained in office. 
Prior to becoming president, Johnson was a tailor and continued to make some of own suits, even while in office. This fun fact is the basis behind choosing our custom imprinted Full Size Garment Bag as the promotional product for president #17.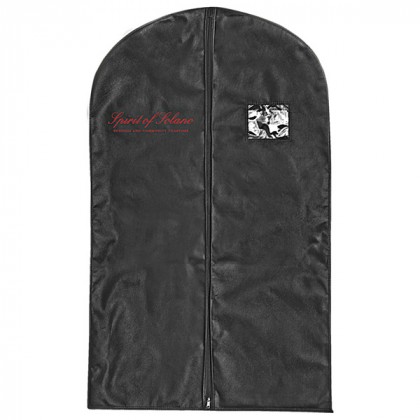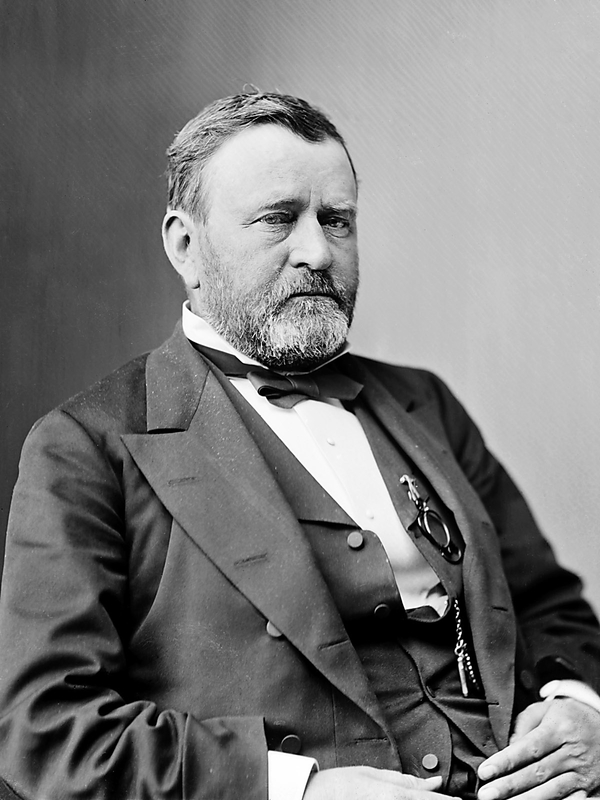 18. Ulysses Grant
Term of Office: 1869 - 1877
Ulysses Grant was the 18th president of the United States and the first since Andrew Jackson to complete two full terms in office. Born as Hiram Ulysses Grant, he was one of only three presidents to change part or all of his name. The name change happened when he enrolled at West Point, where a clerical error had him listed as "Ulysses S Grant". In order to attend, he had to stick with the new moniker, and so he did. This served him well, as he played the "U. S." in U.S. Grant to stand for "Uncle Sam" while on the campagin trail. His military service also led to him being greatly respected, as he was one of the leading Union generals during the Civil War. One of his most notable achievements as president was the passage of the 15th amendment, which gave former slaves the right to vote. 
For President Grant, we have to go with the obvious choice and salute him with the Grant® 2GB promotional flash drive, which is pictured below. Colorful, free of shipping charges, and with a large capacity, these custom thumb drives can be used with both Windows and iOS devices.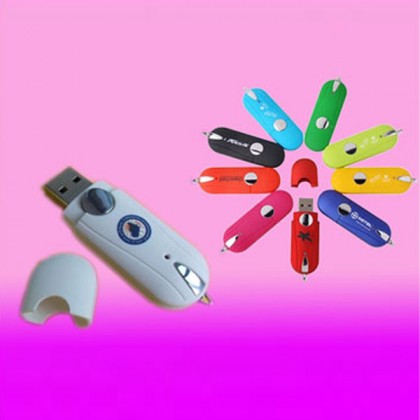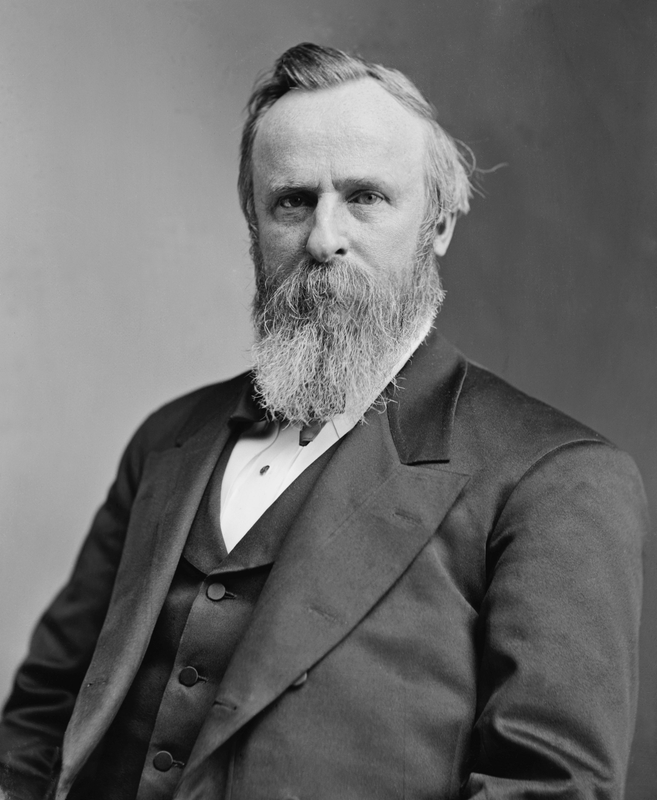 19. Rutherford Hayes
Term of Office: 1877 - 1881
The nineteenth president of the United States was Rutherford B Hayes, who served from 1877 to 1881. Another military man, Hayes fought for the Union during the Civil War and was repeatedly wounded in battle. Interestingly enough, his military career began at the age of 40. Previously, he'd been a lawyer. His election was a hotly contested one, narrowly eking out a victory over Democrat Samuel Tilden. A new legislative body called the Electoral Commission was established to decide the outcome of the seemingly too-close-to-call election. By one vote, they leaned in favor of Hayes, making him the winner of the election just 2 days before his inauguration.
Hayes was a serious and quite literally sober man. He and his wife Lucille would not allow alcohol inside of the White House, leading the First Lady to be dubbed "Lemonade Lucy". Owing to his dedication to the temperance movement, we've designated our Imprinted Lemonade Pitcher Drink Pack as the official 4AllPromos promotional product of Rutherford Hayes.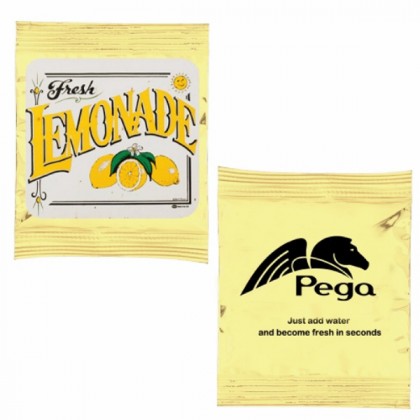 20. James Abram Garfield
Term of Office: 1881 - 1881
Though the name Garfield is most often associated with an obese cartoon cat, the character's name was indirectly inspired by the 20th president of the United States. Jim Davis, creator of the Garfield strip, got the name from his grandfather, James Abram Garfield Davis. Garfield was the fourth president to die in office and the second to depart by way of assassination. He was shot by Charles Giteau and died from infections caused by the bullet wound. The assassination was motivated by Guiteau's delusions of grandeur. He falsely believed himself to be responsible for Garfield's victory and believed he was owed a large monetary debt as a result. At 79 days, his presidency was the shortest, second only to that of the 32 days of William Henry Harrison. 
In addition to his unfortunate demise, James Garfield was also unique in that he was the only president to have also been an ordained minister. We acknowledge the spiritual side of President Garfield with our Engraved Silver Cross Key Ring. Silver plated and engraved with a special message, this makes a great gift for any Christian individual or organization.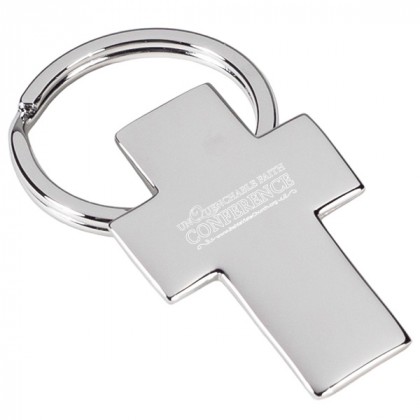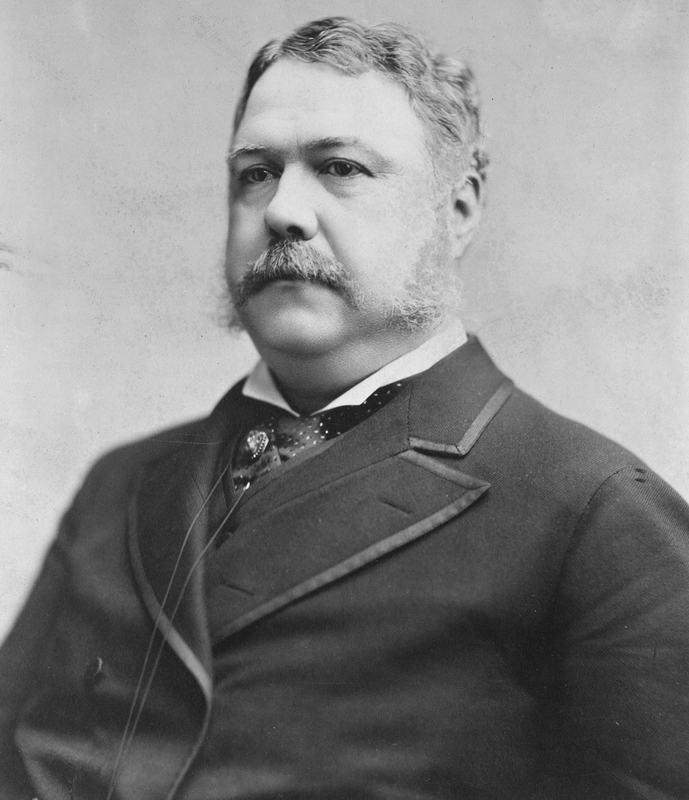 21. Chester Arthur
Term of Office: 1881 - 1885
After the death of James Garfield, Vice President Chester Arthur was sworn in as the 21st president. He never had a vice president of his own, despite serving almost an entire four-year term. The son of Irish immigrants who stopped in Canada before settling in Vermont, Arthur's birthplace was subject to some debate. While it was eventually proven he was born in Vermont, he faced challengers who attempted to claim he was not a United States citizen. Chester Arthur was a jovial and affable man. His good nature carried into his personal beliefs, as he was an early civil rights champion. He successfully implemented legislation in New York that prohibited racial discrimination in riding public transportation. At the time, this largely consisted of trolleys and trains, so it is in deferfence to this that we find our Nickel Plated Train Bank to be the ideal fit for Chester Arthur. These custom engraved train shaped money banks are durable, attractive, and have a low minimum order requirement of just 6 units.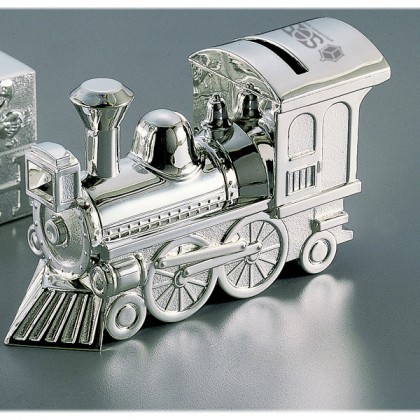 22. Grover Cleveland
Term of Office: 1885 - 1889
One of a handful of presidents who chose to go by their middle names, our 22nd president was actually named Stephen Grover Cleveland. A Democrat born in New Jersey, Grover Cleveland took office for the first time (we'll address that in more detail later) in 1885 after defeating Chester Arthur in the general election. In 1888, he lost the election to Republican Benjamin Harrison, but he wasn't done just yet. 
At a weight of 275 lbs, he was the second heaviest president in United States history. His girth led to him being given the nickname "Uncle Jumbo". Therefore, we find it fitting to pair him up with our Jumbo Jute Tote, which is also large and in charge. These extra large promotional jute tote bags feature double handles and a large gusset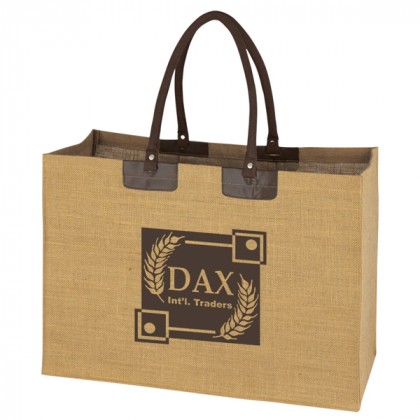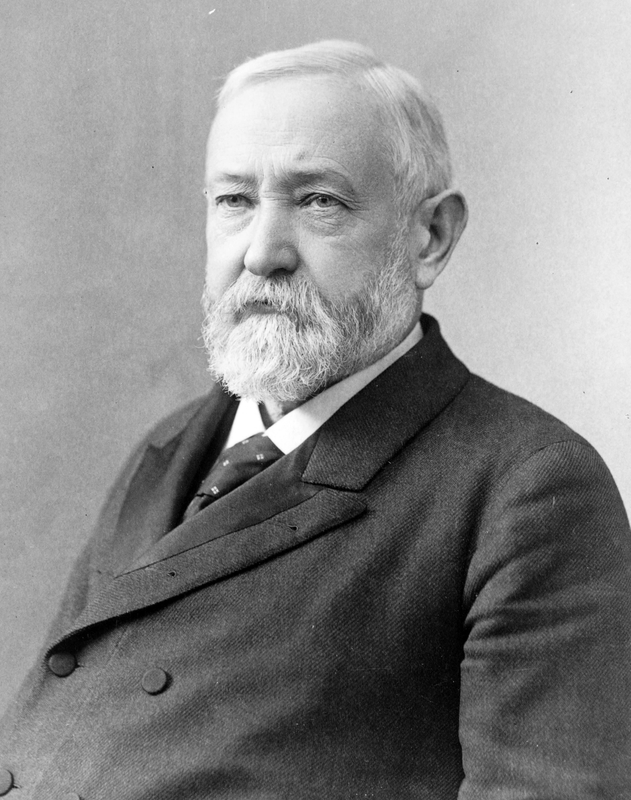 23. Benjamin Harrison
Term of Office: 1889 - 1893
Benjamin Harrison is the only president in American history whose grandfather also held the office. Fortunately, the younger Harrison survived to see his full term through. Sadly, death did continue to plague the Harrisons, as his wife died while he was in office. Much of his campaigning was done from his own home, with large crowds gathering around outside to hear his porchside speeches. Upon moving from his private house into the White House, he became the first president to reside there with the luxury of electricity. As much as he enjoyed the modern conveniences, Harrison was a bit fearful of them. He would never flick a light switch on his own, fearing electrocution. 
In "light" of this little fun fact, we've decided to match President Harrison with our 20 oz Light Bulb Tumbler with Straw. These custom shaped novelty tumblers come in the shape of light bulbs and hold 20 oz of one's beverage of choice. Each comes with a colorful bendy straw & is imprinted with your logo.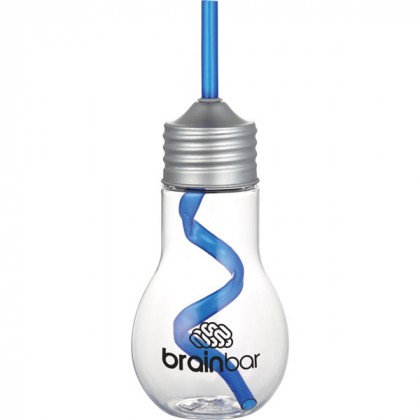 24. Grover Cleveland (Again)
Term of Office: 1893 - 1897
Do you remember how we said Grover Cleveland wasn't done after losing the election of 1888? Well, here he is again. The only president to serve non-consecutive terms, Grover Cleveland's hand once again turned the White House key after winning the presidential election of 1892. Many credit this victory to the fact that a third party candidate, James B Weaver, took 8% of the vote. Running as a populist, he cut into many votes that likely would've otherwise gone toward the re-election of Benjamin Harrison. 
It was during his second term that his daughter Esther was born. She was the first child of a president to be born in the White House. However, his more famous daughter is Ruth, for whom the Baby Ruth candy bar is named. Considering the fame of his offspring, particularly their beginnings, Grover Cleveland's second promotional product is the Tahoe Microfleece Baby Blanket. Soft, available in many colors, and embroidered with your logo, these personalized soft baby blankets are perfect for baby stores & maternity wards.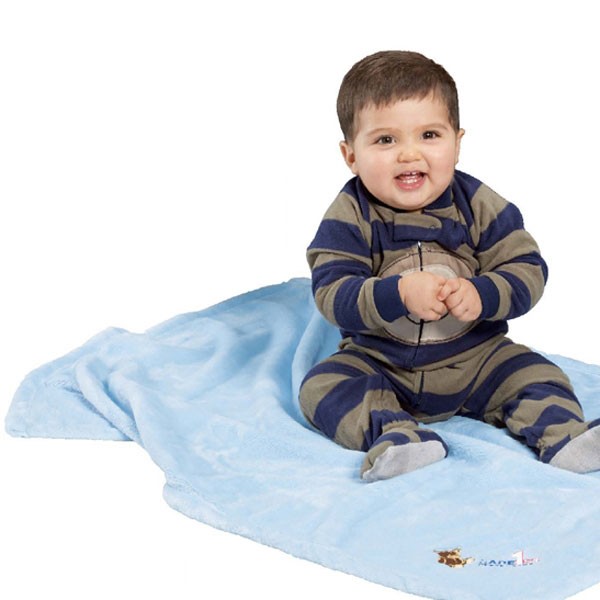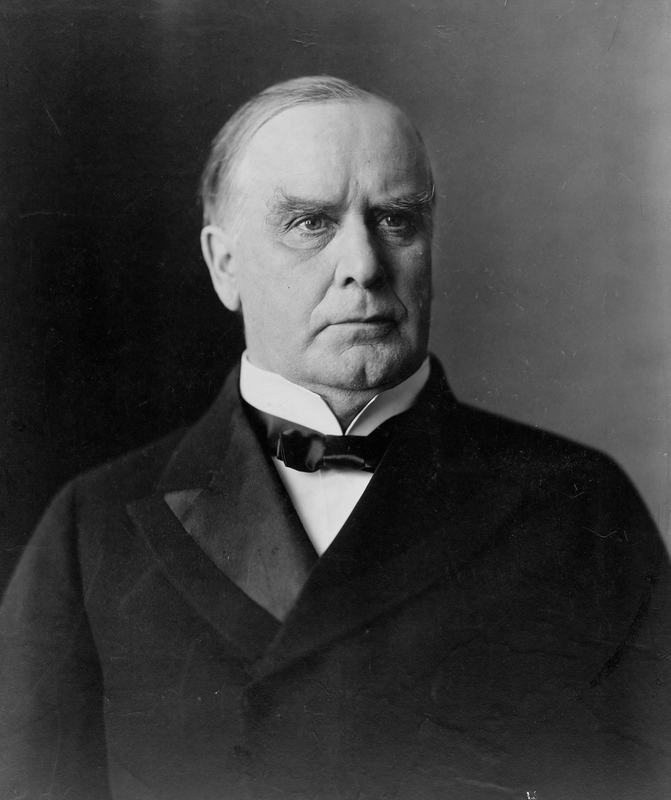 25. William McKinley
Term of Office: 1897 - 1901
William McKinley was the 25th president of the United States and sadly, the 3rd of 4 presidents to be assassinated. Holding office as the 19th century gave way to the 20th, McKinley. He was shot to death by Leon Czolgosz, an anarachist who approached the president, in the guise of offering a handshake. This tragic event took place in Buffalo, New York, at the Pan-American Exposition. Prior to this, McKinley was able to free Cuba of Spanish rule in addition to establishing Puerto Rico and Hawaii as American territories. 
Sadly, as was the case with Franklin Pierce, all of William McKinley's children died in childhood. However, he had two daughters (Katherine & Ida) while Pierce had three sons. Mount McKinley, which is located in Alaska and is the higest peak on American soil, was named for our president. Contrary to popular belief, this wasn't done posthumously; it received its name in 1896 from a McKinley-supporting gold prospector. We'll also give tribute to President McKinely with our Mountain Stress Reliver. These wholesale stress toys come in the shape of snow covered mountains and are perfect souvenir giveaways for ski resorts and mountain-based attractions.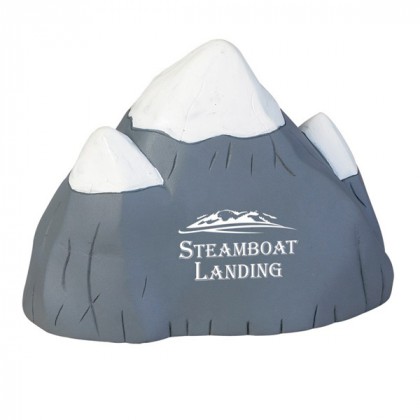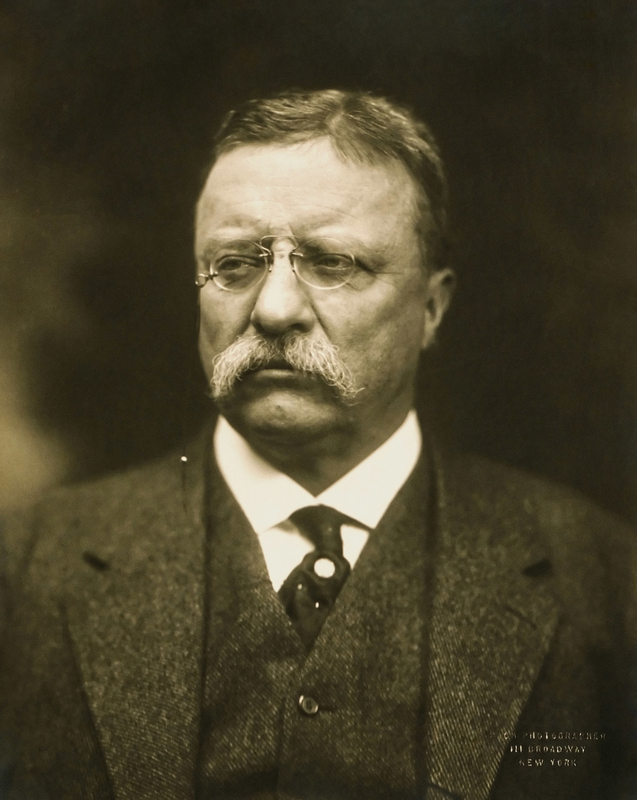 26. Theodore Roosevelt
Term of Office: 1901 - 1909
Accompanying Washington, Jefferson, and Lincoln on Mt Rushmore is our 26th president, Theodore Roosevelt. This native New Yorker's life story is an inspirational one. A sickly and weak child, Roosevelt built up his strength, confidence, and leadership skills through a series of rugged outdoor expeditions and adventures. He was the first president to leave the country while in office, having traveled to the Panama Canal. Roosevelt was also an avid reader and writer, possessing an almost savant-like memory. He could read full length articles and then recite them in word-for-word perfect detail.
Theodore, or "Teddy" Roosevelt was a huge animal lover. He possessed a wide variety of pets while in office, including a snake by the name of Emily Spinach. Due to his love of animals and rather endearing public image, the Teddy Bear was named in his honor. That's why we're choosing to represent him with our 10" Traditional Teddy Bear. These bulk Teddy Bears for giveaways make great prizes at fairs, carnivals, and fundraising events.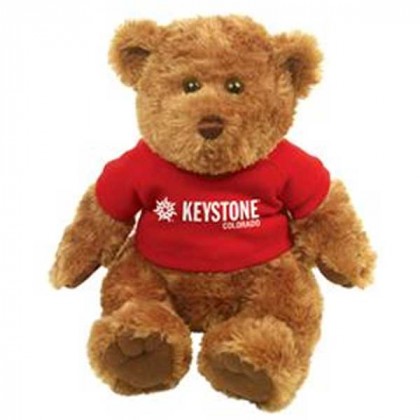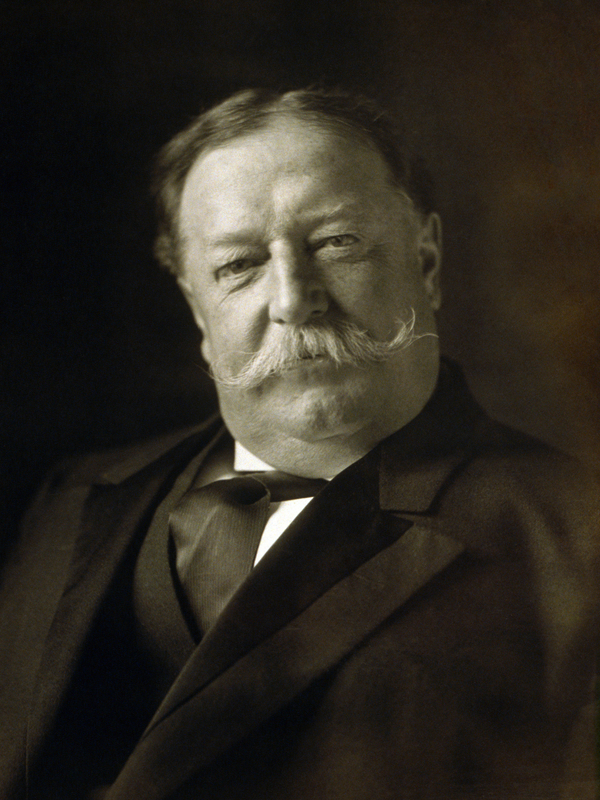 27. William Howard Taft
Term of Office: 1909 - 1913
The only president to later become a Supreme Court justice, William Howard Taft served as our 27th president from 1909 to 1913. The sixth of seven presidents to be born in the state of Ohio, Taft was a Republican who was our largest president to date. President Taft tipped the scales at 332 lbs, eventually getting to a large enough size that he became marooned inside of a White House bath tub. Among his other exploits were throwing out the first ceremonial pitch by a president at a baseball game, and causing another bath tub to overflow in a hotel, wetting the heads of the guests in the room below. He took this incident in his famous good humor, a trait which made him a popular figure with many Americans.
In later years, Justice Taft would reveal that he preferred the bench to the Oval Office, referring to the presidency as, "the loneliest job in the world". Due to his notable carriage (and ability to laugh about it), our President Taft promotional product is our Managing Your Weight Info Guide. These wholesale health brochures include helpful information about establishing and maintaining a healthy diet.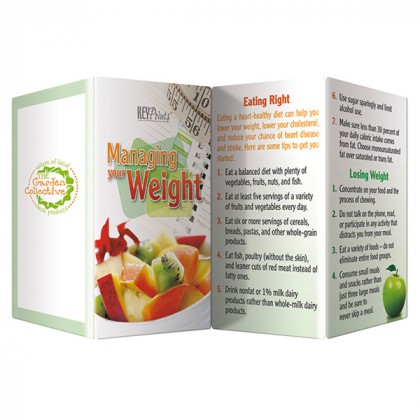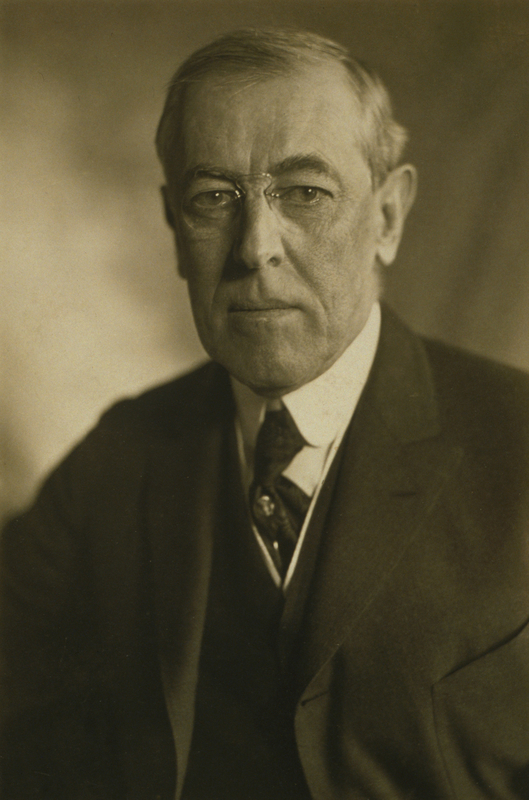 28. Woodrow Wilson
Term of Office: 1913 - 1921
Holding office during the first World War, Woodrow Wilson was our 28th president. Another president who preferred his middle name to his first, his actual name was Thomas Woodrow Wilson. He was the first president to travel to Europe while in office and was the first Democrat to be elected president since Grover Cleveland 20 years earlier. Wilson was the first president to address the nation on radio and surprisingly, he was the only president to be buried in Washington, DC. Due to severe illness, he nearly died in office. He did managed to complete his term, passing away in 1924.
In addition to establishing the Federal Reserve, one of the most well-known hallmarks of the Wilson presidency was the 14 Points Speech. This was in reference to the fourteen goals Wilson outlined for what he hoped our nation would achieve through participation in World War I. We'll pay homage to this with our 14 Point Laminated Pentagon Bookmark. These custom laminated bookmarks with logos are perfect giveaway items for libraries, book fairs, schools, bookstores, office supply retailers, and fundraising events.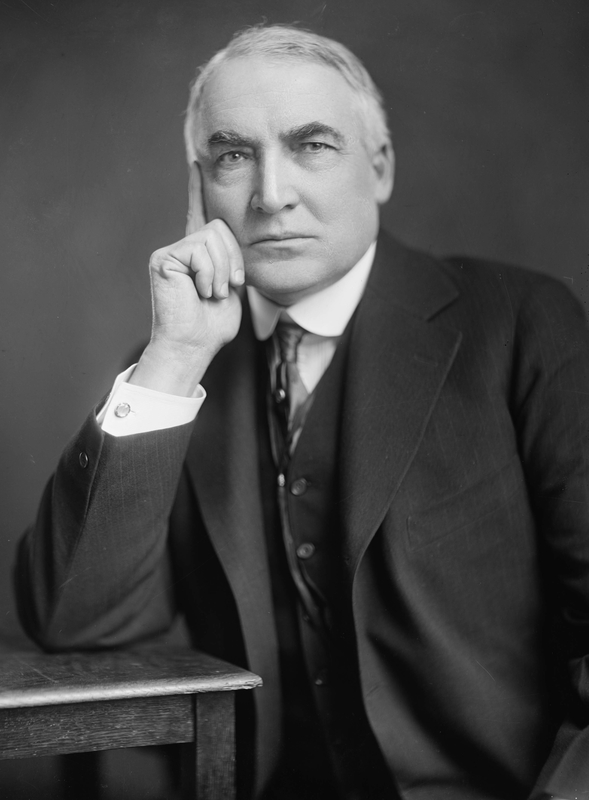 29. Warren Harding
Term of Office: 1921 - 1923
Warren Harding was our 29th president, serving from 1921 to 1923. Unfortunately, he was the sixth president to die while in office, dying from a heart attack in a San Francisco hotel on August 2, 1923. While Harding himself was an honorable and respected man, he didn't make the greatest choices when putting together his staff. His cabinet members were involved in many scandals, with the Teapot Dome Scandal being the most prominent example.
The 7th Ohio-born president, Harding was also the Commander-in-Chief with the largest feet. Incredibly, he took his shoes in size 19. That's siginficantly larger than that of the average NBA player, which stands at 14.8. Despite this, he was only mildly above average height, standing an even 6 feet. In his younger days, Harding worked as a paperboy, which is why his personal promo item is our Messenger Style Elite Convention Tote Bag, a style otherwise referred to as a "newsboy  bag". These promotional messenger bags are made from eco-friendly 100 GSM polypropylene and have a generous imprint area for your logo.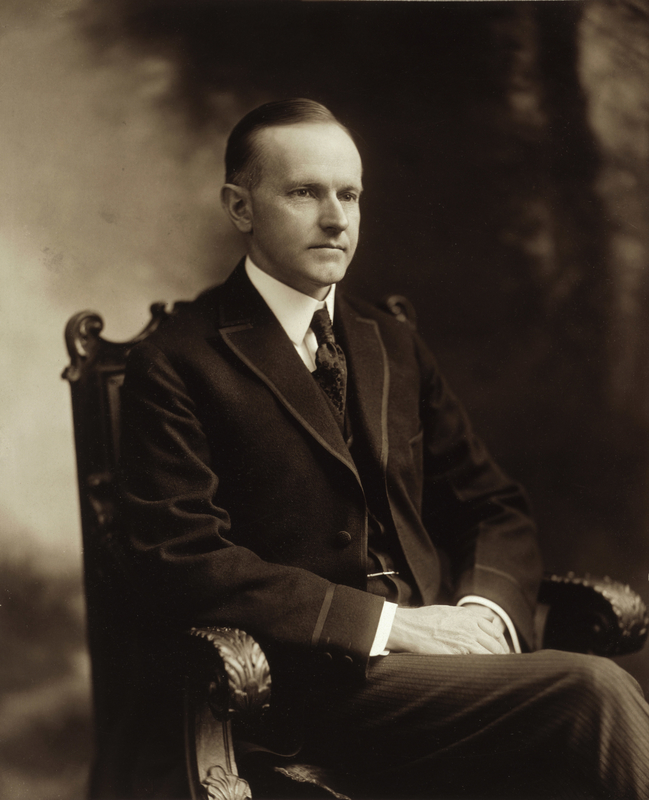 30. Calvin Coolidge
Term of Office: 1923 - 1929
Well known for both his thrift in money and words, Calvin Coolidge was the 30th president of the United States. Another member of the Middle Name First Club, his actual name was John Calvin Coolidge. This stoic Vermont Republican knew how to negotiate by unnerving opponents through silence. On one occasion, a woman made a bet with the president that he could get him to say three words. Coolidge simply replied, "You lose," and collected the wager money. 
Though three presidents died on the Fourth of July, Coolidge was the only president to be born on that date. His re-election in 1924 was one of the most lopsided to that point in history, running on the quippy slogan, "Stay cool with Coolidge". In memory of his taciturn nature, we have designated the Quiet Note Kit Jotter Pad Organza Bag as his promo item match. These custom sleep aid gift sets come with an eye mask, ear plugs, jotter pad, and retractable pen.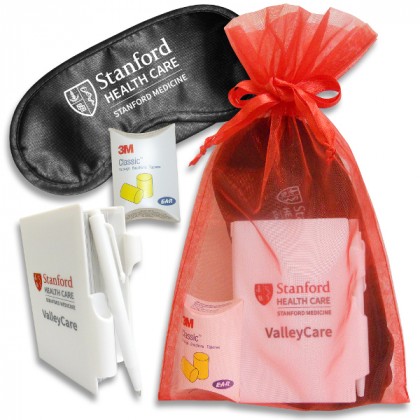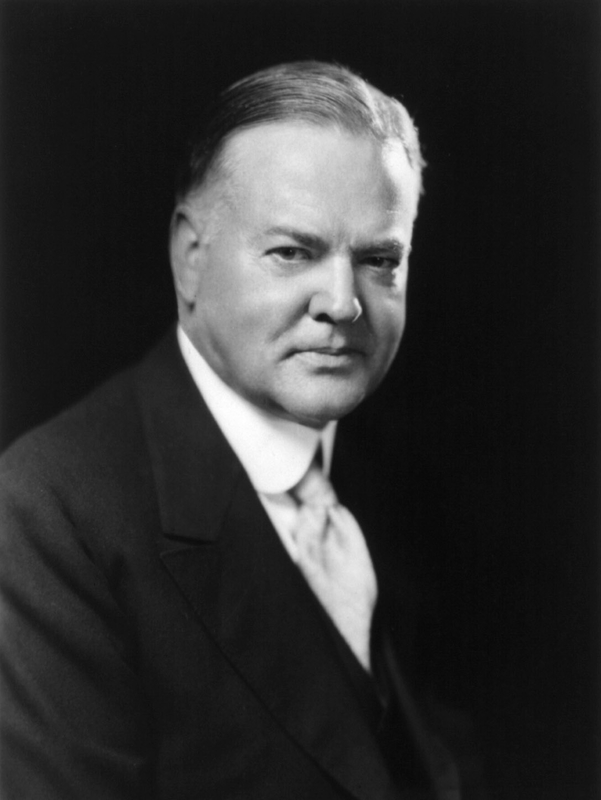 31. Herbert Hoover
Term of Office: 1929 - 1933
Herbert Hoover was the 31st president of the United States and was in office during the Great Stock Market Crash of 1929. This event is seen by many as the principal spark to the Great Depression. As a result, Hoover ended up shouldering much of the blame. In reality, corporate corruption and individuals getting irresopnsible with credit and living beyond their means were the true drivers. Before his involvement in politics, Hoover made a great deal of money in mining. For a time, he lived abroad in China. It was during this time that the Boxer Rebellion took place, with Hoover's home being among the buildings to experience a direct attack. 
He returned to the United States during World War I and was appointed as Secretary of Commerce by President Harding in 1921. Eight years later, he would take his oath of office, with the presidency being the first position he was ever actually elected to. Two years earlier, he participated in the first long-distance television broadcast, retroactively making him the first president to appear on television. A famous quote attributed to Hoover has him stating that people were quitting their jobs to peddle apples during the Depression. As a nod to this, we've selected our Apple Pen as the official Herbert Hoover Giveaway item. These custom apple shaped pens are unique & fun writing implements for any occasion.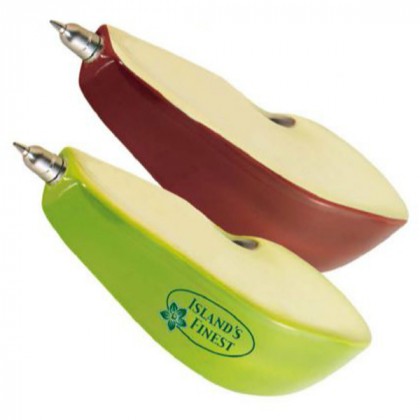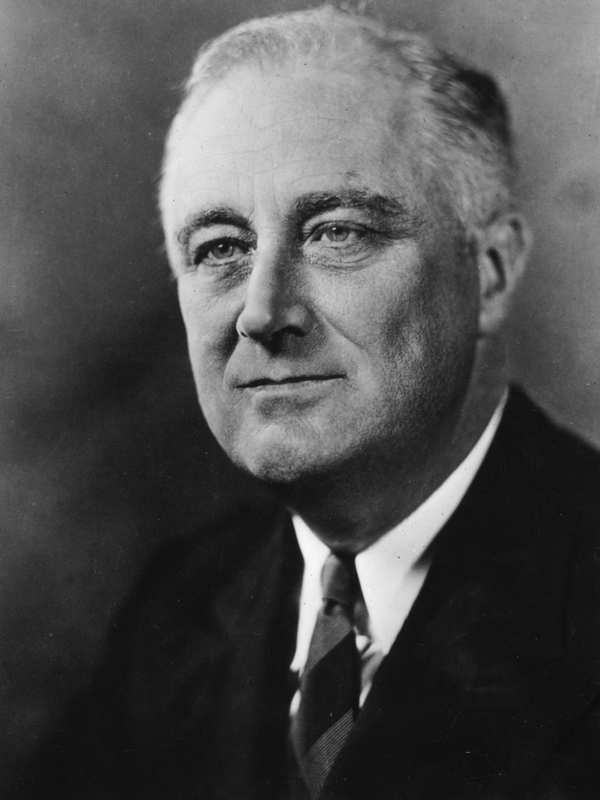 32. Franklin Roosevelt
Term of Office: 1933 - 1945
As president number 32, Franklin Roosevelt was the only president to serve more than two terms. He was elected to an unprecedented fourth term in office in 1944, but passed away shortly after on April 12, 1945. He was highly popular, as wartime presidents often tend to be. Roosevelt had a gift for communication and public relations, which he employed in his famous "Fireside Chats". These were speeches that FDR made to the American public via radio from 1933 to 1944, establishing a more personal relationship with the American people than any president who preceded him.
Roosevelt was affected by polio and spent most of his term using a wheelchair. While this is common knowledge now, great pains were taken to hide it during his presidency. Roosevelt and his advisors felt that the nation would see a physically ill man as an unfit leader and thus many different undertakings occured to hide his handicap and make it appear as though he were able to stand and walk under his own power. As a reference to the Fireside Chats as well as his famous cigarette extending from a stick, we've selected the Zippo Windproof Lighter to be our FDR promo item. These personalized Zippo lighters feature windproof chimneys and make great gifts for cigar lovers, campers, survivalists, and more.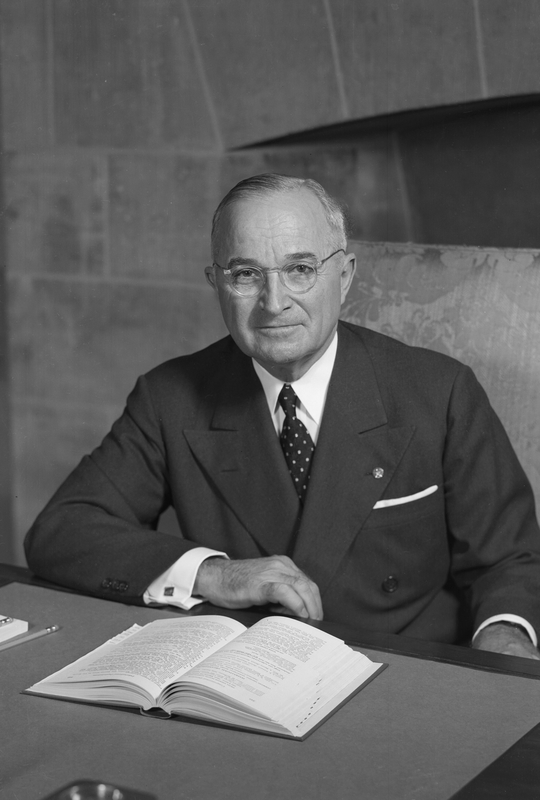 33. Harry Truman
Term of Office: 1945 - 1953
Taking office upon the death of president Roosevelt, Harry Truman became our nation's 33rd president in 1945. His re-election in 1948 provided an iconic moment in American history. As Election Day came to an end, the victory of his opponent, Thomas Dewey, seemed imminent. The press was so certain of his victory that many had written articles about it advance. When Truman pulled off the upset victory, he gleefully posed with a newspaper bearing the headline, "Dewey Defeats Truman".
Harry Truman was the first president since Grover Cleveland who didn't attend college and as of the time of this writing, is also the last. His famous middle initial of S didn't actually stand for anything - it was simply a letter. It was given to him in honor of his grandfathers, one of whom had a first name beginning with S, while the other, ironically enough, had a middle name beginning with S. Consequently, it seems appropriate to pair this president up with our TaylorMade Project S Golf Balls. These custom imprinted golf balls feature a low spin and superior distance when struck from the tee.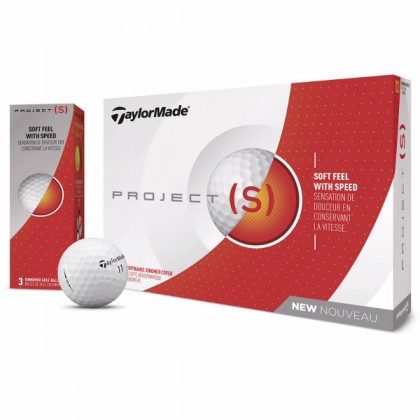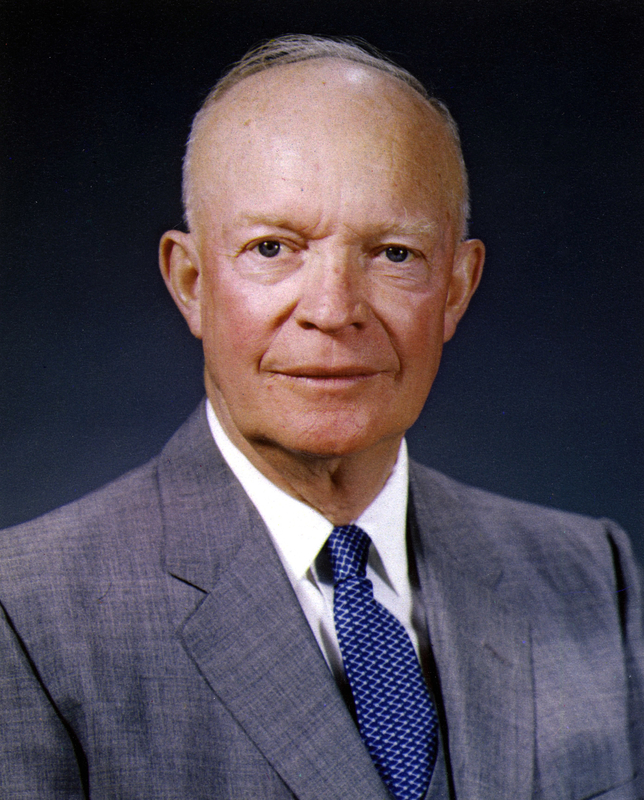 34. Dwight Eisenhower
Term of Office: 1953 - 1961
Our 34th president was Dwight David Eisenhower, a prominent general in the US Army during WWII. He was one of two presidents born in Texas, but one of five to use his middle name as his first name. His actual first name was David, which was also the name of both is father and one of his sons. In fact, Camp David is not named for President Eisenhower, but rather for his grandson, Dwight David. Under the Eisenhower administration, our nation saw the birth of NASA, the expansion and refining of the Interstate Highway System (which still bears his name), and an astounding boom of economic growth. So popular was Eisenhower that both parties wanted him to run as their candidate. He ultimately chose tor run as a Republican, beating Democrat Adlai Stevenson twice, winning more than 400 electoral votes both times.
One of the elements most strongly associated with Eisenhower's campaigns was the saying "We like Ike", which was printed and worn on many a button. "Ike" was actually a nickname derived from his last name and was one that he and all six of his brothers went by all their lives. To commemorate Ike, we select our 2¼" Full Color Custom Button. It's perfect for political campaigns, trade shows, fundraisers, orientations, and more.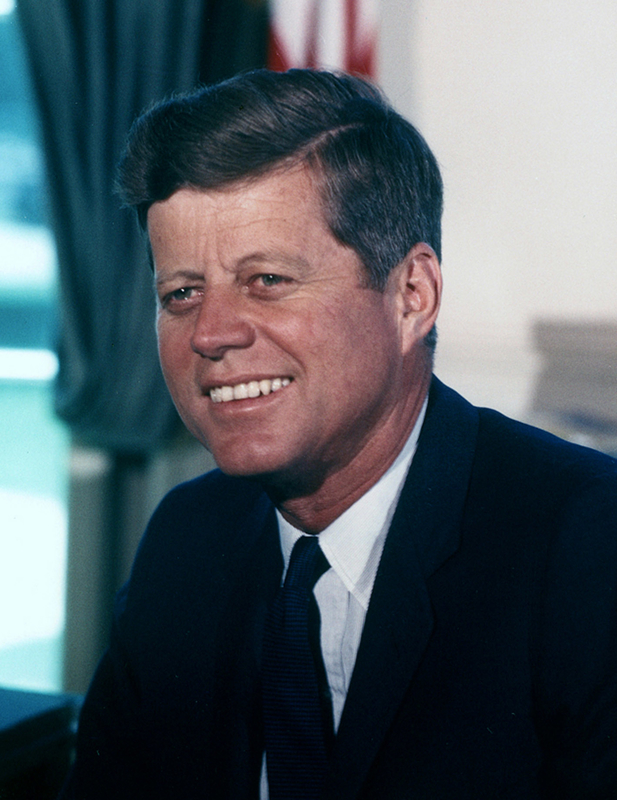 35. John F Kennedy
Term of Office: 1961 - 1963
John Fitzegerald Kennedy was and still is one of the most popular presidents in American history. A gifted speaker and man of great courage and character, JFK was our 35th president. He was the eighth president to die while in office and the fourth to perish by way of assassination. Fortunately, there have been no other additions to either group since, and we sincerely hope it stays that way. Kennedy was born into a family that a great level of influence in both the military and political scenes. One of nine siblings, his brother Ted was a long-serving Senator for the state of Massachusetts, his brother Joseph died heroically in battle, and his brother Robert was also the victim of an assassination. His sister Rosemary was the recipient of a frontal lobotomy procedure at the age of 23, which sadly disabled her until her death at the age of 86.
JFK was the youngest president ever to be elected, winning the White House at the age of 43. There are two highly famous quotes attributed to him. One is "Ich bein ein Berlinner", which has been misconstrued by urban legend into Kennedy accidentally claiming to be a doughnut. An even more famous quote came during his inauguration, when he beseeched, "Ask not what your country can do for you; ask what you can do for your country." Kennedy was the first president to have been a member of the Boy Scouts as a youth, which is why our JFK promo item is our 16.9 oz h2Go Scout Water Bottle. These promotional stainless steel water bottles come in many colors and offer vacuum insulation for superior temperature retention.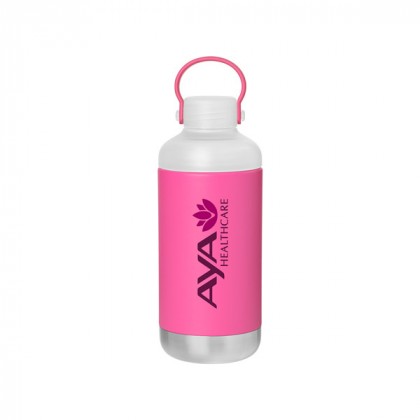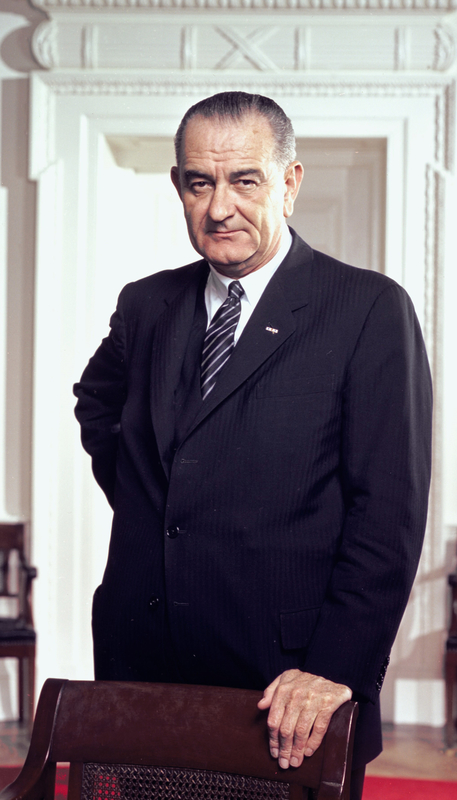 36. Lyndon Johnson
Term of Office: 1963 - 1969
After the assassination of John F Kennedy, native Texan Lyndon Johnson took office. Serving as the 36th president from 1963 to 1969, Johnson's term in office was certainly a memorable one. Between the Vietnam War, rise of the counterculture, and unprecedented social upheaval, these six years were some of the most tumultuous in American history. Johnson brought about some change in his own right, being the main force behind the passage of the Civil Rights Act of 1964. He had actually opposed similar legislation earlier while a member of the Senate, but obviously had a positive change of heart. 
Fans of the television series King of the Hill may already know that Hank Hill's brassy boss, Buck Strickland, is based on Lyndon Johnson. Both his appearance and off-key mannerisms, such as holding meetings while using the restroom, are taken from President Johnson. Another nod to Johnson in the series is Hank's dog Ladybird, who is directly stated to be named after Linda "Lady Bird" Johnson, who was Lyndon Johnson's wife. A natural fit for a proud Texan, we're pairing this president up with our Texas Flag Emissary Click Pen. These custom click pens feature a fun Texas flag design on a rubberized grip, write in medium point ballpoint ink, and ship free of charge.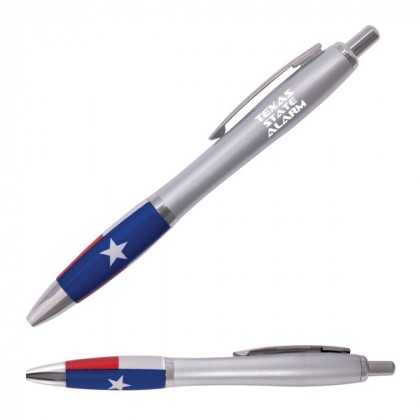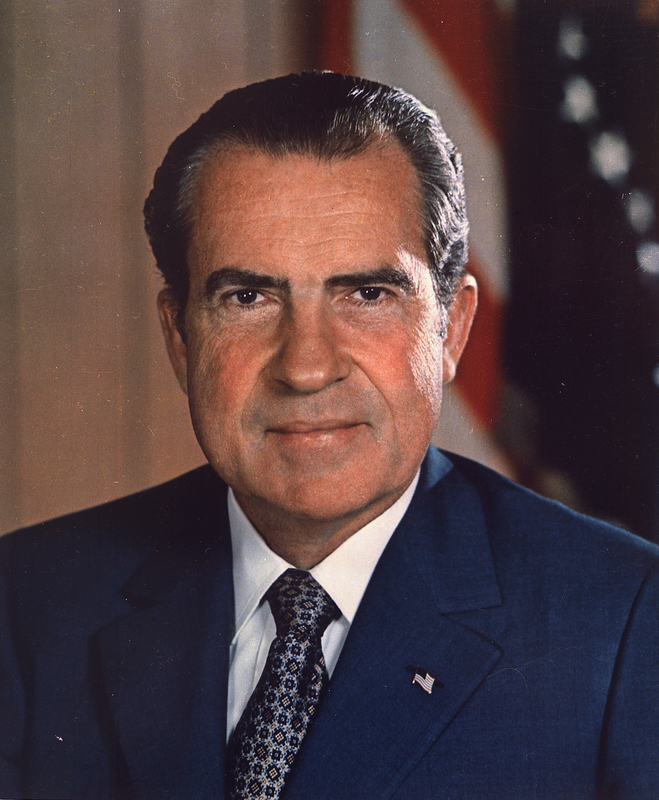 37. Richard Nixon
Term of Office: 1969 - 1974
Richard Nixon was the 37th president of the United States and thus far, is the only president to have ever resigned from office. Like Lyndon Johnson, Nixon has made his way into animation history, with his middle name of Milhous being the inspiration for the character Milhouse Van Houten on The Simpsons. Despite the specter of the Watergate scandal hanging over his legacy, Nixon actually accomplished a great deal as president. He was essential in ending the military draft, securing SSI benefits for the elderly and disabled, and establishing what would go on to become OSHA and the EPA. His administration also saw both moon landings.
One of Nixon's most notable achievements has come to be known as "Ping Pong Diplomacy". In 1971, tensions between the United States and China were running high. Hostility and suspicion ran rampantly through the air. During this year, a 19-year-old American ping pong player participating in the World Championship befriended members of the Chinese team, with a chain reaction of events eventually prompting Chairman Mao to invite President Nixon to China. This proved to be a very productive meeting and went a long way toward easing Chinese-American tensions and was a major step toward ending the Cold War. In honor of this, we're choosing to represent President Nixon with our custom imprinted white ping pong balls.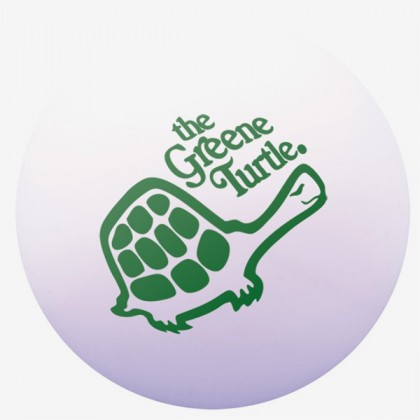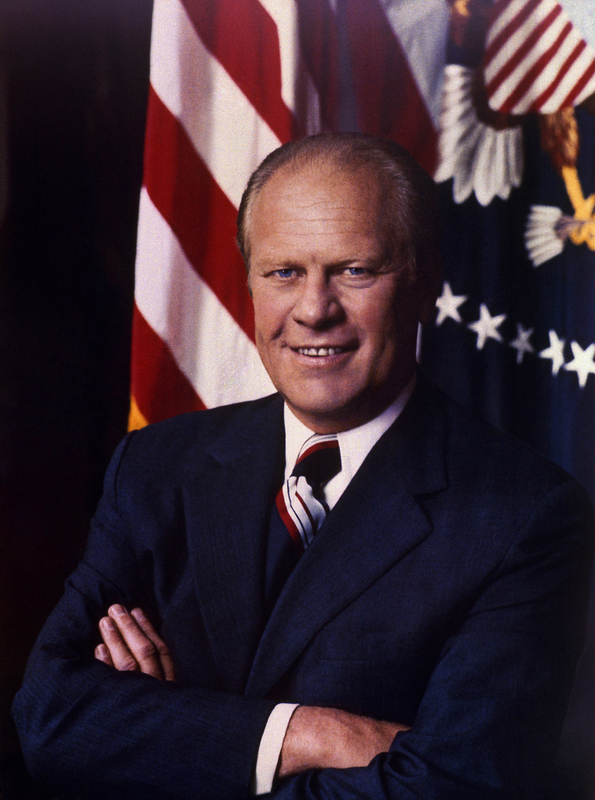 38. Gerald Ford
Term of Office: 1974 - 1977
Gerald Ford was the 38th president of the United States. He is unique among his fellow presidents in many ways. For one thing, he is the only president to have had a full name change. His name at birth was Leslie Lynch King, but he changed it to Gerald Rudolph Ford in 1935. Making Ford's presidency even more unique is that he was the only president never to be part of a winning election ticket. He became vice president upon the resignation of Spiro T Agnew and president upon the resignation of Richard Nixon. Thus, he never successfully ran as part of a presidential campaign, as he lost the 1976 election to Jimmy Carter. 
Like Kennedy, Gerald Ford was a member of the Boy Scouts of America, attaining the rank of Eagle and remaining a lifelong supporter of the organization. Ford was also a supporter of Cross pens, often being recognized as the president who led to them being recognized as the official pen of the White House. Today, we salute Gerald Ford with our personalized Cross Pen and Pencil Set. These custom pen set gifts feature a twist action chrome Cross pen and mechanical pencil, presented together in an executive gift box.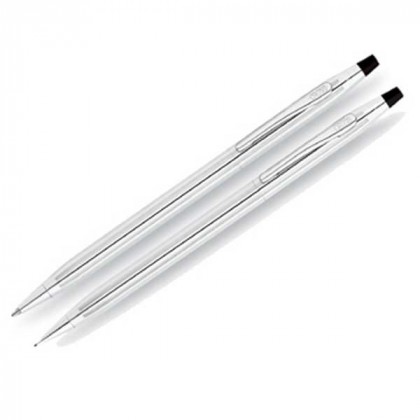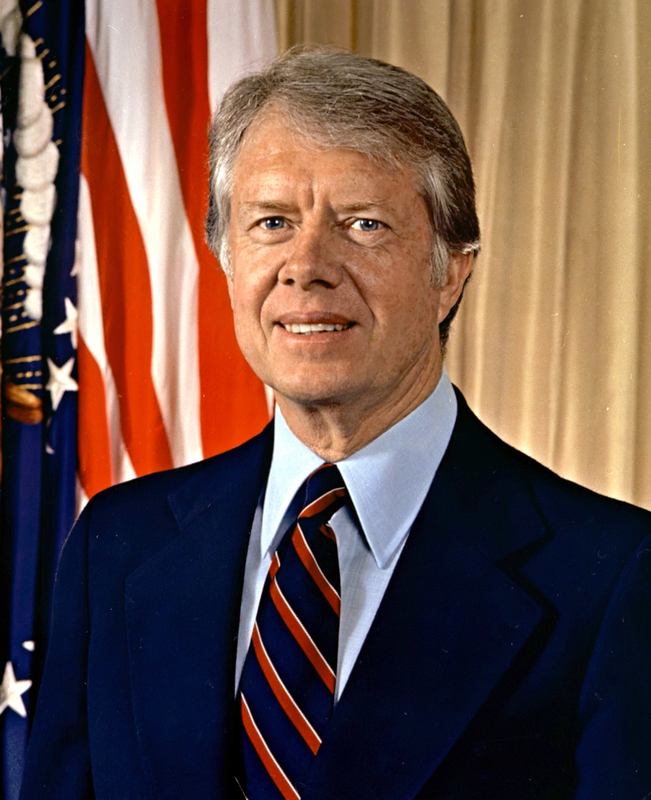 39. Jimmy Carter
Term of Office: 1977 - 1981
The 39th president of our country was James Earl "Jimmy" Carter. Born in the state of Georgia on October 1, 1924, Carter started out life as the eldest sibling in a family of peanut farmers. He did quite well in this venture, proving himself a successful businessman as a young adult after serving in the Navy. He was a staunch supporter of civil rights and an equally staunch opponent toward racial segregation. Carter was also a stellar student. He would have been recognized as his high school class valedictorian, but had this honor rescinded due to having skipped a day of school to attend a movie. A bit harsh. 
Since leaving office, Jimmy Carter has remained a public presence. His most notable achievements post-presidency have revolved around his philanthropic efforts, particularly those involving Habitat for Humanity. At the age of 95, he is the oldest living former president and the longest-lived president in American history. In rememberance of his early days and humble beginnings, we've chosen our Zagasnacks promotional peanut snack bags to be his personal promo product. Filled with tasty whole peanuts and printed in full color, these custom peanut bags are perfect giveaways for ballgames, concerts, and events.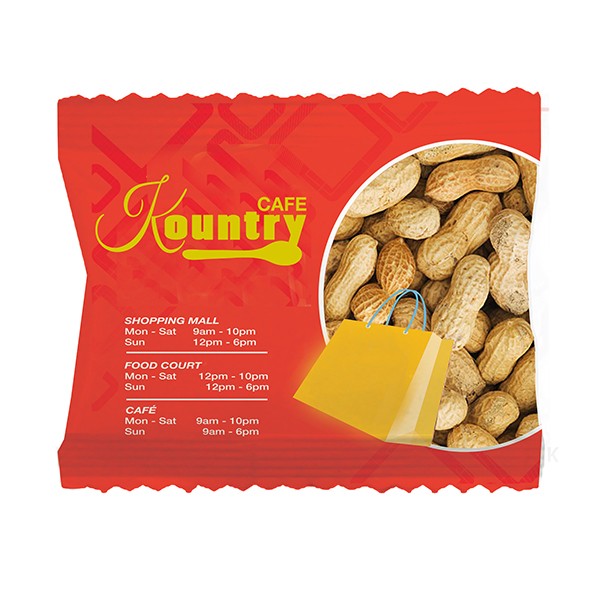 40. Ronald Reagan
Term of Office: 1981 - 1989
We now move to Ronald Reagan, the fortieth president of the USA. Unlike most presidents, Reagan had a career in Hollywood before getting involved in the political arena. Born in Illinois, Reagan moved out West to seek his fortune and was quite successful in doing so. After his time on the silver screen, he went on to become governor of California in 1966. He was successful in both bids for the Oval Office, defeating Jimmy Carter in 1980 and Walter Mondale in 1984. In 1984, Reagan's popularity was so high that he won every state in the election, with the sole exception of Minnesota. However, the District of Columbia also went to Mondale, making the final margin of victory 525 electoral votes to 13. 
Ronald Reagan was a classic conservative and firm believer in traditional Christian values. His open embracement of his faith would go on to become one of his defining traits in the eyes of the nation. Another thing which he dearly embraced was Jelly Belly® jelly beans. The sweet treats were President Reagan's favorite snack, and as such, we designate them as his offical 4AllPromos product in the form of our Jelly Belly personalized jelly bean tins.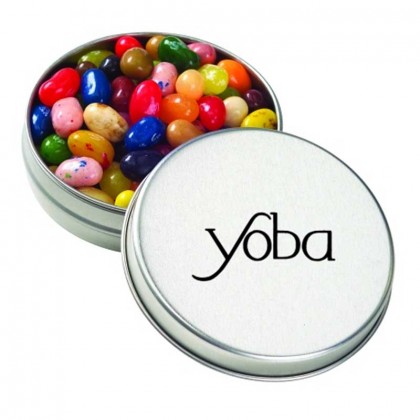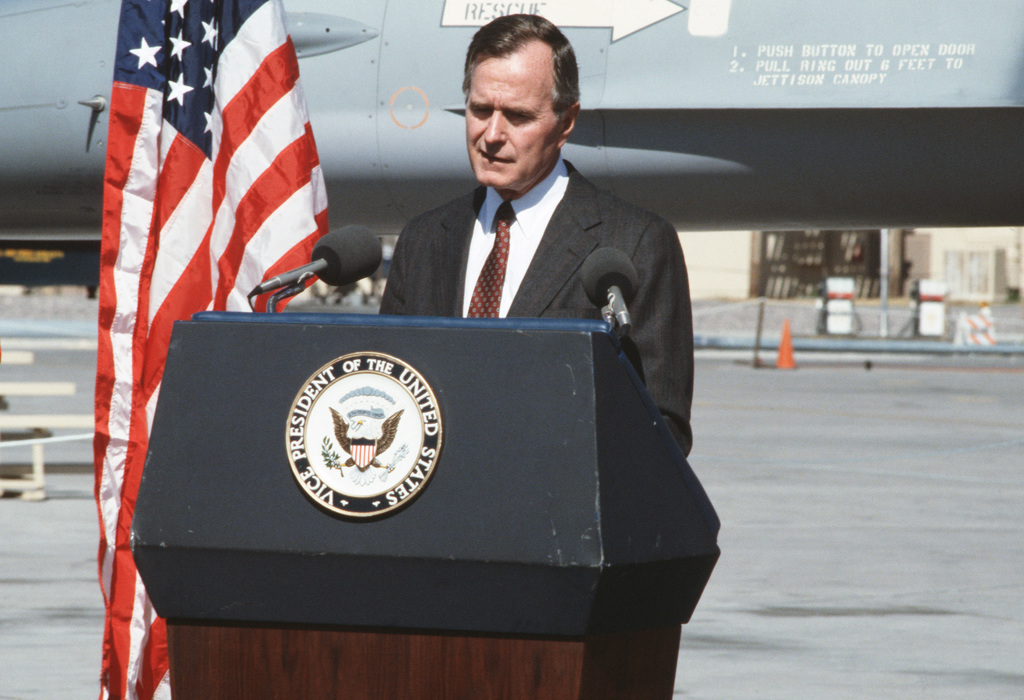 41. George Bush
Term of Office: 1989 - 1993
Aside from John Adams, George H W Bush is the only president whose son would also become president. He served as vice president under Ronald Reagan from 1981 to 1989. In 1988, he won the race for president against Democrat Michael Dukakis, securing the electoral votes from 40 out of 50 states. The elder Bush had an up and down presidency marked by several highs and lows. He handled Operation Desert Storm admirably, but didn't fare quite so well on economic policy, with most who were alive at the time still remembering the "Read My Lips" speech. 
Before taking office, Bush was a Naval pilot during World War II. At one point, he was in a plane that was shot down. This apparently didn't faze him much, as he had a love of skydiving that continued well into his later years. He even went skydiving to celebrate his 90th birthday! In recognition of his service to our country and his love of aviation, our Geoge H W Bush promotional product is the Airplaine Retract-A-Badge. These customizable trade show badges are shaped like airplanes and feature vinyl ID straps with 36 inch retractable cords.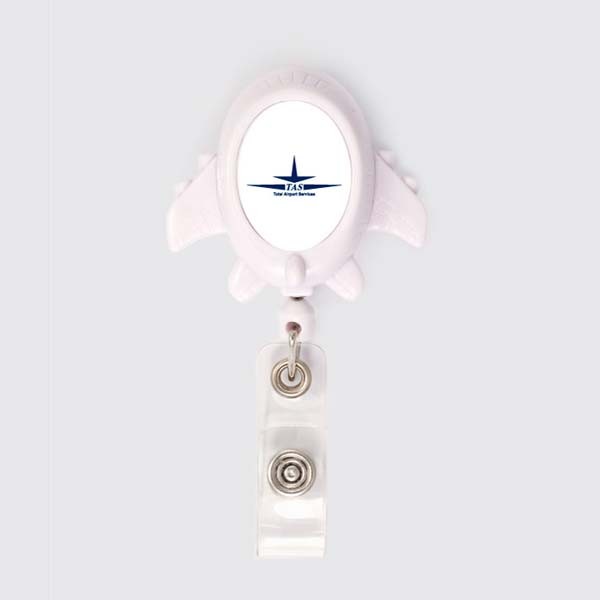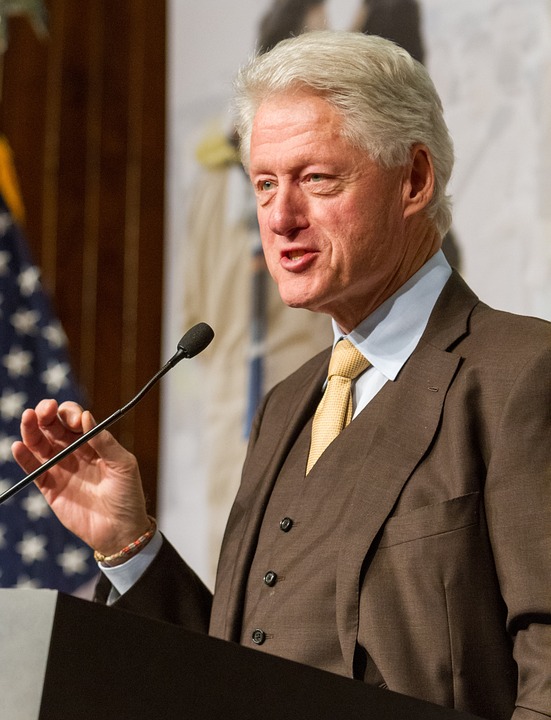 42. Bill Clinton
Term of Office: 1993 - 2001
The first president of the 21st century and the 42nd of the United States, Bill Clinton was in office from 1993 to 2001. Born as William Jefferson Blythe, Clinton was sadly bereft of his father before he was born. He changed his last name to Clinton at the age of 15, as this was the surname of his stepfather, mother, and younger brother, Roger. Despite the name change, President Clinton didn't particularly admire his stepfather, as he was abusive toward the family. The only president born in Arkansas, Clinton served as governor of the state from 1979 to 1981 and again from 1983 until 1992.
Along with Andrew Johnson, Clinton was the only president to ever be impeached. Like Johnson, he was eventually acquitted by way of a vote by the Senate. Despite this black eye, he is still seen as one of the most successful presidents of the modern era. His economic policies were highly successful and his relatively Centrist views allowed him to appeal to and make compromises with influential figures on both sides of the aisle. Bill Clinton is a talented musician, well-known for his skill at playing the saxophone. That's why the product we've chosen for him is our Saxophone Scratch N Win card. These bulk small scratch-off tickets are perfect for fundraisers, carnivals, fairs, and special events.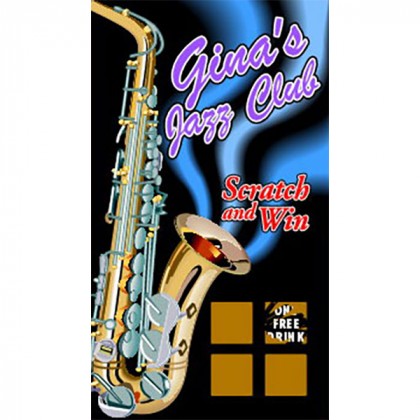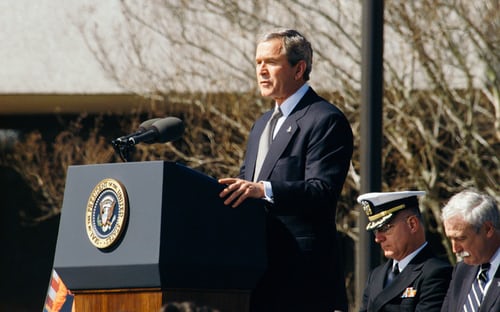 43. George W Bush
Term of Office: 2001 - 2009
Following in the steps of John Quincy Adams, George W Bush is one of only two presidents who also happened to be the son of a president. Serving as the 43rd president from 2001 to 2009, Bush was the winner of two hotly contested elections, particularly the first time around when running against former Vice President Al Gore. George W Bush had a lot on his plate from the beginning. Between the September 11 World Trade Center Attacks and the rippling effects of the Enron scandal, both security and the economy were hot button issues. Things would become even futher complicated with the beginning of the war with Iraq. One of the top achievements of his administration was capturing and removing from power former Iraqi President Sadam Hussein.
Before his days as president, Bush grew up as the eldest of six children born to George and Barbara Bush. Sadly, his younger sister Robin died of cancer as a young child, though his remaining siblings all survived into adulthood. George W Bush was a standout athlete, being a pitcher baseball teams in both high school and college. He would later go on to become part owner of the Texas Rangers. While throwing out the ceremonial first pitch of the 2001 World Series, Bush showed that he still had it, throwing a perfect strike to New York Yankees catcher Todd Greene. In rememberance of this moment, we designate the Baseball Tote Bag as his honoray promotional product. These custom baseball shaped tote bags have 28 inch handles and are made from eco-friendly non-woven polypropylene.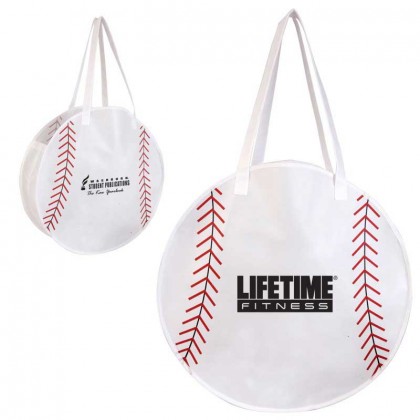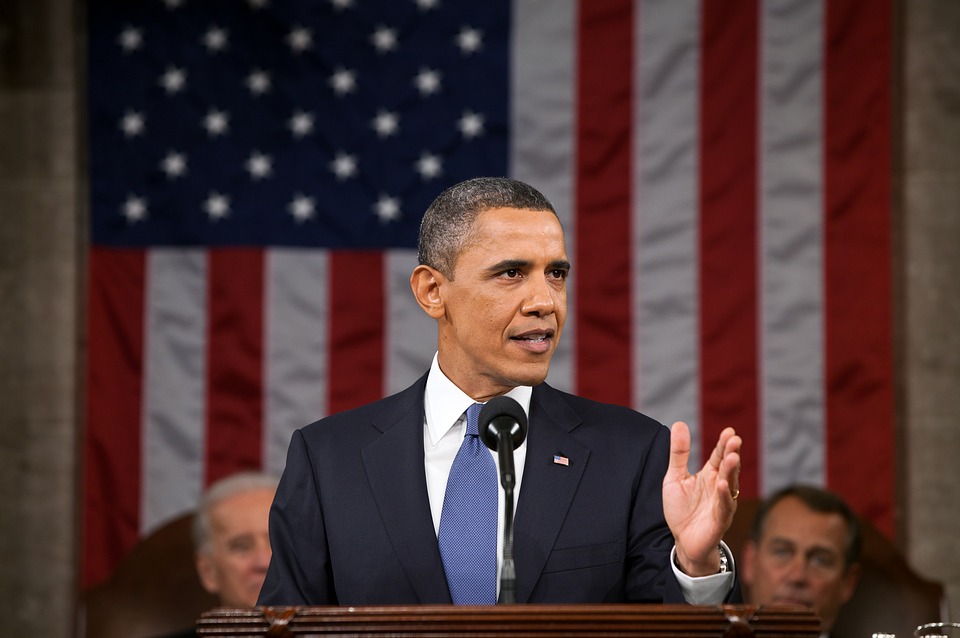 44. Barack Obama
Term of Office: 2009 - 2017
Barack H Obama was the 44th American president, leading the nation from 2009 to 2017. Born in Hawaii in 1961, Obama had a meteoric rise to fame during the 2007-2008 primaries, going from a relatively uknown figure to a household name. His popularity,  particularly among young voters, helped propel him to the Democratic nomination and to two terms as president. In his youth, Obama was a star basketball player, earning the nickname "O'Bomber" for his reliable shot. He spent much of his early childhood in Indonesia before returning to Hawaii in 1971. Though he used his legal name while in office, he went by "Barry Soetoro", with Soetoro being the last name of his stepfather.
Obama was the first president to hold office during the social media era, and as such, faced an increasingly divise public. As is the case with George W Bush, one of Obama's most notable achievements was his role in bringing a notorious war criminal to justice. Under his direction, Osama bin Laden was captured and executed on May 2, 2011. Though it has received mixed results and reviews, one of his proudest personal accomplishments was the passage of the Affordable Care Act, which has come to be known as "Obamacare". To honor Barack Obama, we salute his Hawaiian roots by way of our Full Color Hawaiian T-Shirt Luggage Tag. These affordable yet handy items make ideal giveaways for travel industry businesses and trade shows.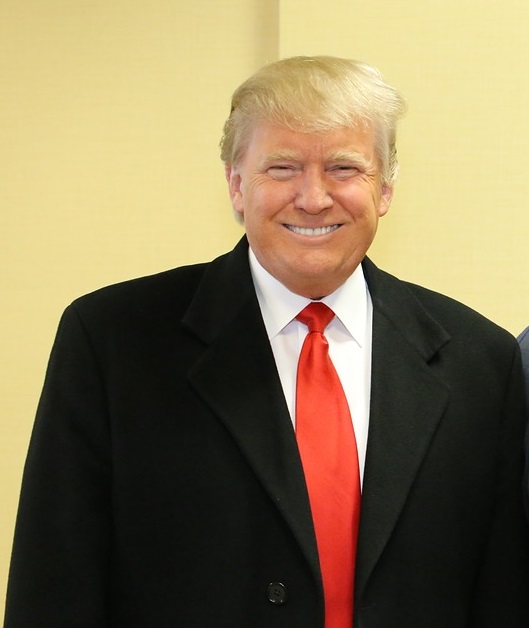 45. Donald Trump
Term of Office: 2017 - Present
Our 45th and current president is Donald John Trump. With a rallying cry of "Make America Great Again", President Trump narrowly edged Hillary Clinton in one of the closest elections in American history. His bold patriotism, blunt manner, Washington-outsider reputation have made him a favorite with some Americans and a controversial figure in the eyes of others. Like Obama, Trump's presidency has been strongly affected by social media and the activism arising from it. 
At 6'3', Donald Trump is one of the tallest presidents and if re-elected at age 74, he will be the oldest president to do so. President Trump grew up as the 4th of 5 siblings and has 5 children of his own. He is one of the few presidents to be married to an immigrant, with First Lady Melania Trump having been born in Slovenia. Aside from Louisa Adams (wife of John Q Adams) she is the only First Lady not to have been born in the United States. One of the many things that makes Donald Trump unique is that aside from Ronald Reagan, he is the only president who has a star on the Hollywood Walk of Fame. This made it an easy decision to declare our promotional Star Ornament as the official 4AllPromos product of President Trump. Made from shatterproof material and featuring a smooth satin finish, these ornaments are useful not only for Christmas trees, but for celebrations all year 'round.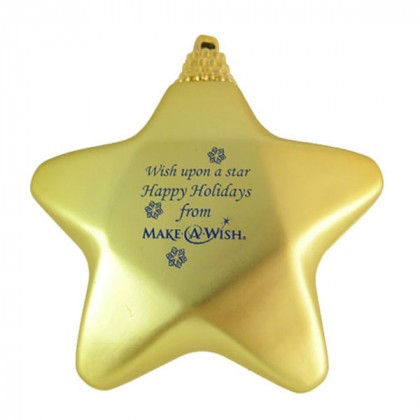 We hope you've enjoyed our salute to America's presidents. We also hope that we've struck you with some great promotional product ideas for Presidents' Day 2020 and beyond, as well as giving you an edge in your next trivia contest. Do you have any presidential fun facts that you'd like to share with us? If so, we'd love to hear them! We'll add them to this post along with your name for proper credit.