Your Guide to the Best 2020 Promotional Winter Products
Your Guide to the Best 2020 Promotional Winter Products
Whether you love or hate the colder months, winter is full of opportunities to give away high-quality promotional items. Personalized cowhide lined winter gloves, custom ornaments, insulated drinkware, and several other products offer a unique and memorable way to get your company's name out there.
Now it's time to take a closer look at our ultimate 2020 winter promotional products guide, which features everything your business needs to make the season a success.
Promotional Winter Apparel Items
Live in a frigid climate? Whether you're gifting promo items to your employees or prepping for a tradeshow, these giveaway products will be especially appreciated throughout the colder months.
Imprinted Winter Gloves
Help your audience stay warm this winter with promotional winter gloves. 4AllPromos offers a variety of high quality options, including durable work gloves, casual fleece gloves, and more. These products make an excellent gift for employees, repeat customers, and even potential clients. Durable, long-lasting styles such as our branded brown suede cowhide leather gloves, (pictured below) are sure to get a full season of use. This means your brand will enjoy plenty of exposure whenever the mercury falls.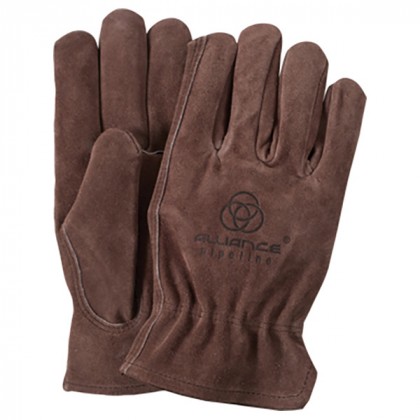 Custom Winter Headwear
Promotional beanies and custom fleece headbands offer your brand even more visibility while making an always-appreciated promotional item to give during the holiday season (or any time of year). Here at 4AllPromos, we have a wide selection of cold-weather headgear to choose from. We stock custom knit heathered caps, promotional winter hats with cuffs, and much, much more. With so many customization options, you can create a product that reflects your company's unique branding while sacrificing nothing in style. This can clearly be seen in the image below, which is one of our personalized beanies with cuffs.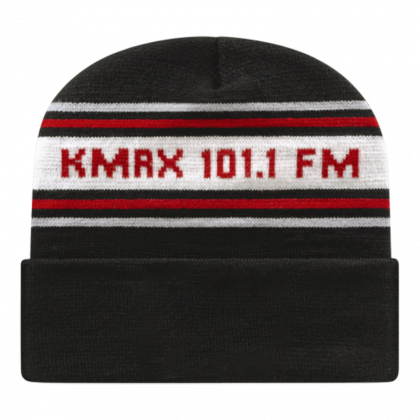 Customized Ice Scrapers
If you live in an area that's prone to snow and ice, you know the importance of having a high quality ice scraper on hand. This presents an opportunity to give your audience something that they'll use every time the temperature drops. Consider cheap bulk ice scrapers that won't take up too much space in the car or maybe a versatile custom snow brush and ice scraper that can handle the heavy stuff with ease. The best part? Your customers will remember your company each time they use their promotional ice scrapers to clear their windshields.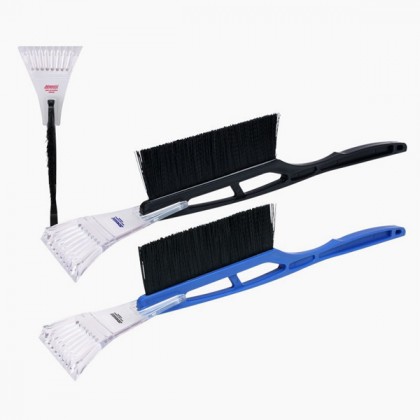 Promotional Outerwear
Promotional outerwear items make excellent giveaways, employee uniform add-ons, and gifts for clients. At 4AllPromos, you'll find a huge selection to suit every industry. Our offerings range from lightweight, custom packable jackets to cozy branded fleece ponchos, to the pictured stylish wholesale softshell jackets and beyond. Customize each one with your brand, and your business will enjoy season after season of excellent visibility.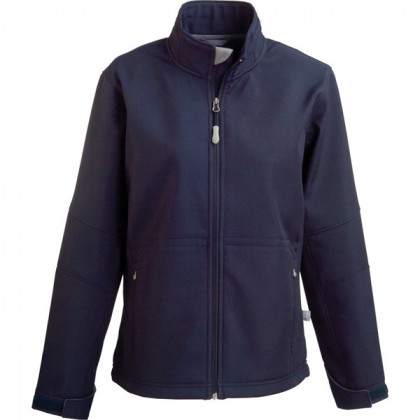 Festive Holiday Giveaway Ideas
Make the most of the holiday season by gifting employees, customers, and all target market members with a unique giveaway item. 4AllPromos has a wide selection of promotional holiday ornaments and other unique winter holiday items that your audience is sure to love.
Durable Custom Holiday Ornaments
Personalized Christmas ornaments are a great way to show your appreciation for your customers during the holidays. However, you may be concerned about their durability and longevity. Luckily, we have the perfect solution – custom shatter-resistant ornaments. Crafted from a long-lasting material that can withstand falls, our personalized shatterproof ornaments are sure to have a spot on your customers' trees year after year. Making a great product even better is the fact that these imprinted shatter-resistant ornaments can be completely customized to reflect your company's branding.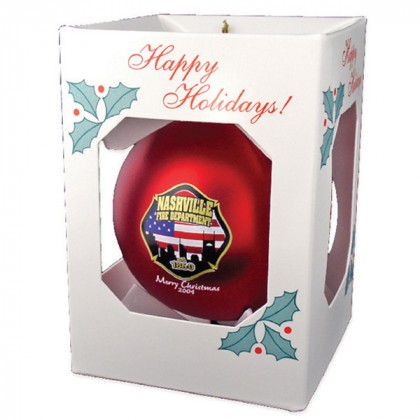 Unique Ornament Gifts
Want to give away something a little different this year? In addition to our traditional ornaments, we also offer a variety of unique options, such as our stylish personalized leatherette ornaments. You can even let your audience add their own personal touch to their giveaway item by offering them a custom large snap-in photo snowflake ornament that features a spot for a photo of their choice.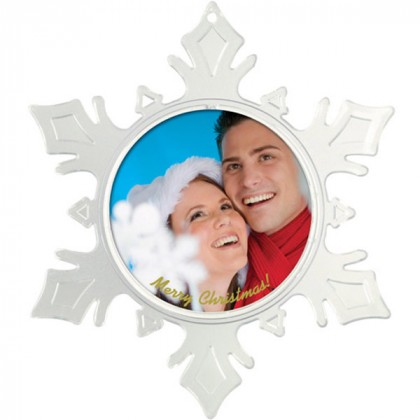 Personalized Holiday Greeting Cards
Send warm wishes this season with personalized holiday greeting cards. We offer a wide selection of designs, from stunning nature scenes to festive wreaths and ornaments. With so many options, you're sure to find the perfect fit for your company and its special message.

Additional Company Branded Winter Items for 2020
Sometimes the best giveaway items are the ones that are convenient and useful. If you're looking for practical promotional products that your target market will use frequently, we have you covered. Take a spin through the following section to discover custom logo imprinted items that are always winners when it comes to winter.
Custom Drinkware
Help your clients keep their coffee, hot chocolate, iced tea, or spiced cider at the perfect temperature with promotional vacuum-insulated tumblers, mugs, bottles, and other custom insulated drinkware. Sleek designs and effective insulation make for a product your recipients will use again and again. Plus, when you add your custom logo, your brand will be on display everywhere hot, tasty beverages are consumed.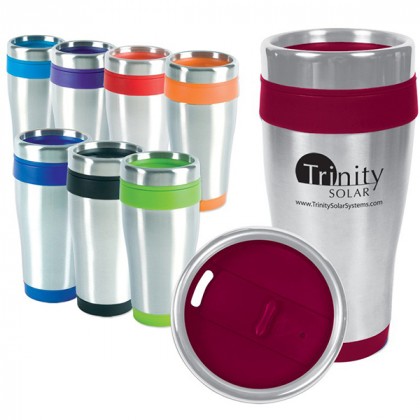 Promotional Stadium Cushions
For many, winter brings countless evenings spent sitting on frozen metal bleachers in hockey rinks and football stadiums. Luckily, you can promote your business and help your audience enjoy a more comfortable viewing experience with custom stadium seat cushions. 4AllPromos has a wide selection of cushions in a variety of sizes, including standard square and rectangular options.
Looking for something that provides even more comfort? You can't go wrong with custom stadium chairs. Many of these portable options feature durable backrests that can transform even the most uncomfortable metal benches into plush seating. By adding your business logo, you can ensure that your marketing is represented at every game, both home and away.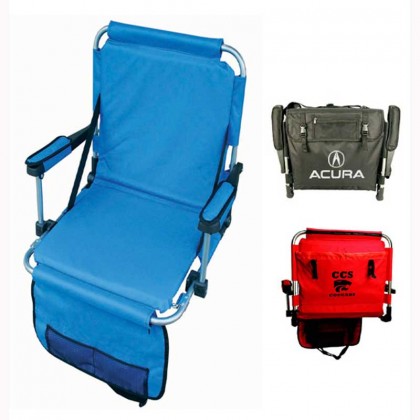 Promotional Hand Sanitizer
Unfortunately, winter goes hand in hand with colds, the flu, and other viruses that are passed from person to person. Still, this doesn't mean your business has to be the loser in the battle for good health. Help your customers give germs the boot in style with our promotional hand sanitizer giveaways! From traditional compact bottles to unique options like pocket hand sanitizer sprays and individual antibacterial wipes, 4AllPromos has everything you need to promote your brand and the health of your audience.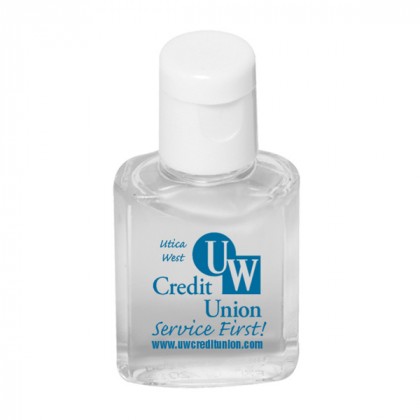 Personalized Floor Mats
Customized floor mats are a great way to keep business floors clean all winter while providing an instant advertising impression any time a customer passes through the door. We provide options for you to design your own promotional floor mats in a variety of ways. Just a few options include inlay logo mats in multiple sizes, full color logo printed mats, and wholesale counter-stick mats, imprinted with your logo or information.
Shop 4AllPromos for All of the Promotional Products You Need this Winter
Still on the fence about what to order? At 4AllPromos, the options are nearly endless! From customized food items to flasks, tote bags, cell phone wallets, and more, you're sure to find something that your audience will love.
As always, if you'd like more information about our products or customization options, don't hesitate to reach out to our team! We're here to answer your questions and help you find the perfect promo products to fit your needs.