Keep People & Profits Strong and Healthy with These 15 Promotional Health & Wellness Giveaways!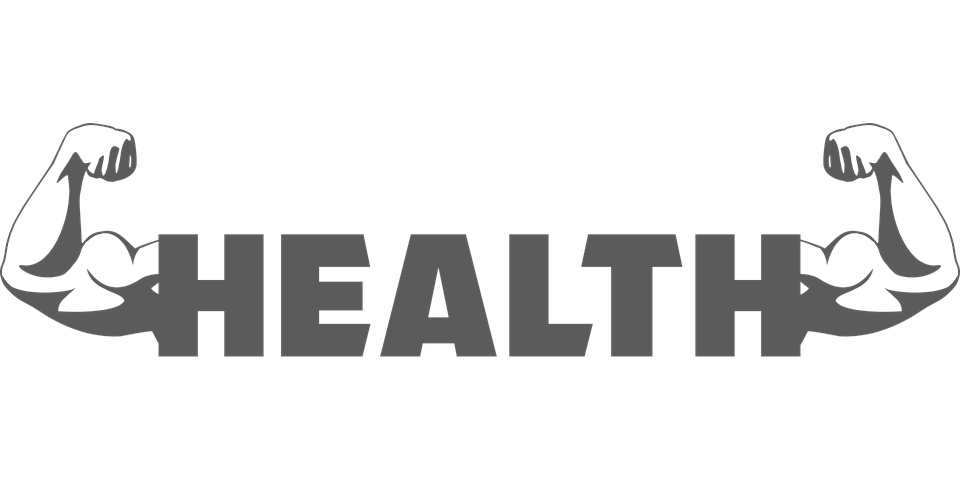 This article certainly is a good fit for the "news you can use" category. This is due to the fact that it addresses five common yet highly underestimated health conditions that are prevalent in nearly all parts of the world. In addition to providing information and insight into these ailments, we'll also share with you preventive measures and corresponding products that are available on our site. While that introduction may sound a bit grim, bear in mind that this article is here to help and will introduce many effective promotional items for preventing these conditions before they can start. Read on and empower your business to help build awareness and reach target demographics through offering potentially life-saving giveaway items. To put it mildly, it's a powerful way to capitalize on relationship marketing. Now that you know what this article is all about, we'll get right into it. 
Melanoma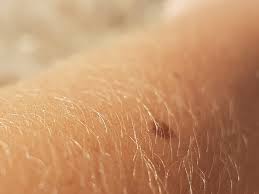 The image above certainly doesn't look like any real cause for concern, but that's exactly why we selected it. While it is not the most common form of skin cancer, melanoma is the most deadly variety and has a horrible way of sneaking up on people. The first visible signs are often ignored, as they can just appear to be simple moles or sun spots, such as in the picture we've shared. However, if you've had prolonged, unprotected sun exposure and suddenly notice any new moles, get to a doctor right away. When not treated, any skin blemish that is a product of melanoma will eventually rise higher above the surface of the skin, discolor, and cause a great amount of pain. After this, it can quickly spread to the lymph nodes and eventually, the body's major organs.
Melanoma is a disease that needs to be taken seriously. It is responsible for tens of thousands of deaths every year. In most cases, as we've already mentioned, it is a result of prolonged exposure to the sun and its intense UVA & UVB rays. It attacks pigment producing cells known as melanocytes, which are primarily found in the skin and eyes. Those with light skin tones are most susceptible to developing melanoma, though nobody is fully immune. The good news is that in the vast majority of cases, this is a preventable condition that can be stopped before it even gets a chance to start. We'll share three or our best promotional sunscreen products that will enable your company logo to be the official face in the fight against melanoma.
Slazenger Multi Lens Sunglasses - Promotional UVA & UVB Blocking Designer Sunglasses
We understand. When you hear the word "sunscreen", sunglasses aren't likely the first thing that comes to mind. However, many of our promotional sunglasses are designed to block harmful UVA & UVB rays from affecting users' eyes. One such example of these eye-protecting custom logo sunglasses comes in the form of our Slazenger Multi Lens Sunglasses. These unique sunglasses come with three sets of interchangeable lenses. Pictured below, the tinted lenses offer 100% UV ray protection. The yellow lenses can be swapped in for blocking out low light, while the clear lenses serve as general eye protection shields. Each set of lenses and their accompanying frame come in a black carrying case with a zipper closure. This carrying case also houses a cleaning cloth and behind-the-head strap. A metal plate, imprinted with your personalized business logo design, sits atop the case. These make great impulse items at retail locations and also serve as ideal year-round promotional giveaways. UVB rays can do some of their worst damage in the winter months when the sun's rays reflect off of ice and snow, so these sunglasses are just as useful on the slopes as they are in the sand.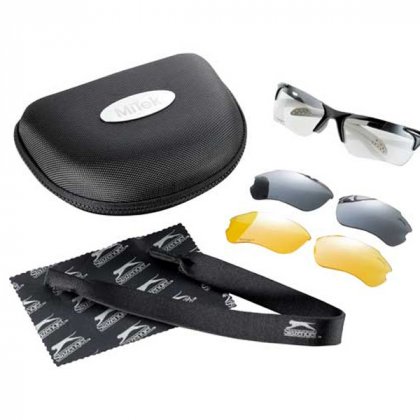 SPF 30 Suntan Lotion Lip Balm Combo - Promotional Sunblock & Lip Balm Giveaways
Did you know that your lips are just as vulnerable to sunburns as the rest of your skin? Although it's not one of the more common locations, melanoma can also occur on the lips. Therefore, arming your target audience with the best custom suntan lotion and logo printed lip balm in a single giveaway item is a fail-proof strategy. In our promotional sunblock and lip balm combos, users are treated to 1 oz of SPF 30 sunscreen and 0.8 oz of SPF 15 lip balm. They come an in eco-friendly recyclable bottle made of PET with polypropylene trim. Offering a mild and appealing vanilla scent, both the sunscreen and lip balm meet FDA requirements. To access the lip balm, users can remove the top cap. To access the sunscreen, unscrewing the lower cap and squeezing the bottle is the way to go.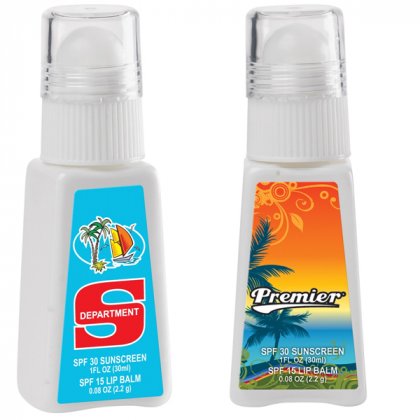 Coast Small Sunscreen Packets - Bulk Single Use Sunscreen Pouches
The final sunscreen promotional products we'll introduce in this article are our custom single use sunscreen packets. Shipping free of charge, our Coast Mini Sunscreen Packets come in eco-friendly, biodegradable packaging. Suitable for use on several skin types, including dry, mature, and normal, the suntan lotion inside of these packets is sweat and water resistant. It rubs on smoothly without a sticky, greasy sensation. Each packet is intended for one use only and contains sunblock with an SPF rating of 30. The packets come in your choice of gold, silver, and white. They have size dimensions of 2⅛ inches in both width and length and come with a single color imprint. For an upgrade fee, up to three logo imprint colors are accessible.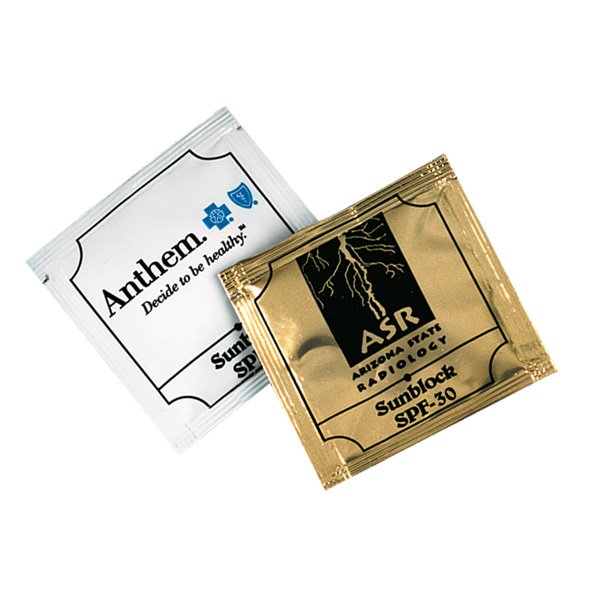 Depression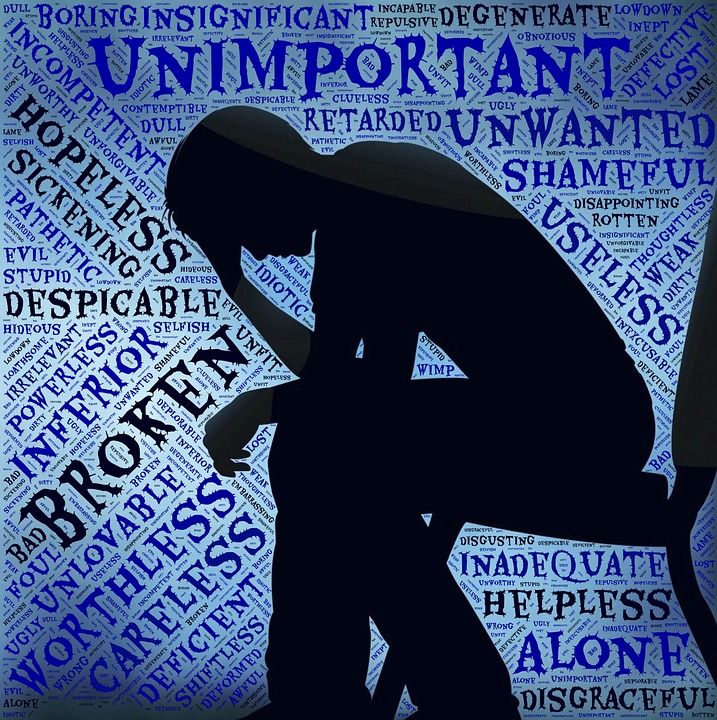 Though depression might not always be as easy to spot as in the picture located above this paragraph, a less obvious case isn't any less serious. There are many different forms of depression, including bipolar depression (formerly known as manic depression), major depressive disorder, postpartum depression, chronic depression, and more. Depression can exist in a reactive form in an endogenous form. Endogenous depression is a term used to describe depression that sets in without any distinct external cause. Symptoms of depression can include feelings of sadness, psychomotor retardation (slow movement), a lack of energy, loss of enjoyment in one's favorite activities, social withdrawal, loss of appetite, headaches, nausea, and unexplained muscle and joint pain. In individuals with preexisting muscular/skeletal pain, symptoms may worsen with depression.
This disease can adversely affect an individual's quality of life. In the most tragic cases, it can even end lives. As many as 1 in 14 adults in the USA are believed to experience depression at some point within their lives. Often accompanied by anxiety, depression is one of the leading causes of suicide, which presently is the 10th most common cause of death in America. With this information in mind, it's not hard to understand why it's so important to join the fight against depression. The next three items we'll present are ones that your company can invest in to do its part to take on this disease and bring comfort to those who suffer from it.
Yoga Mat with Bag - Personalized Yoga Mat with Logo & Carrying Bag
It's often said that additional exercise and movement are effective in helping to lighten feelings of depression. This is especially true when it comes to yoga, as it helps to treat the often-accompanying anxiety issues as well. Getting out and taking classes also helps to build social circles, so it's a win all around. That's one of the main reasons why we wanted to mention our promotional yoga products in this article. Specifically, we're interested in telling you about our Personalized Yoga Mats with Carrying Bags.
Pictured below this paragraph, our customizable yoga mats come in a variety of colors, including royal blue, black, purple, lime green, and pink. They're also easily portable, as they're lightweight and can be rolled up and toted around in the 600D polyester carrying bags that come with each order. The carrying bags have a drawstring closure, but the cord is long enough to be worn over the shoulder. They're extra comfortable, so much so that they're also known to be used as camping cushions! Each mat is 66 inches wide by 24 inches high by 5/32 of an inch thick. Each comes with one color logo imprint, appearing in an area that is 8 inches wide by 8 inches high. For an upgrade fee, multiple imprint colors and debossed logo designs are available.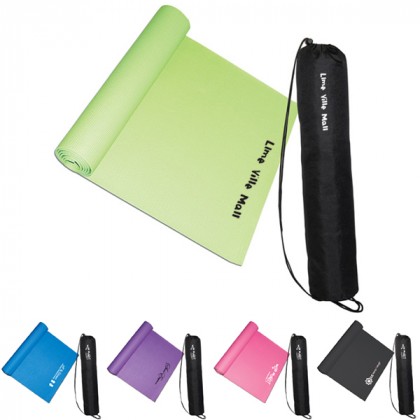 4" x 5" Printed Seed Paper Postcards
Sometimes, one of the most important things that can be done for someone who is suffering from depression is to let them know that they are loved and cared for. It doesn't always have to be a grand gesture; often, just knowing that someone is thinking of them can make all the difference. Combine that with cheery visual stimulation and you have the recipe for an excellent promotional giveaway for people struggling with depression. We happen to have just such an item. As the heading would indicate, the item were talking about is our set of 4" x 5" personalized seed paper postcards.
These cheap and affordable thinking-of-you style items are also eco-friendly. Each is hand-made from 100% recycled materials and infused with wildflower seeds. All who receive these items will be delighted by both the kind gesture as well as the beautiful flowers that will soon spring up, lightening the mood around their yard or living space. These festive little cards are 4 inches wide by 5 inches high and are decorated on one side with a full color imprint, with a ⅛ inch color bleed. For an upgrade fee, double-sided imprints, envelopes, and cello bags are accessible.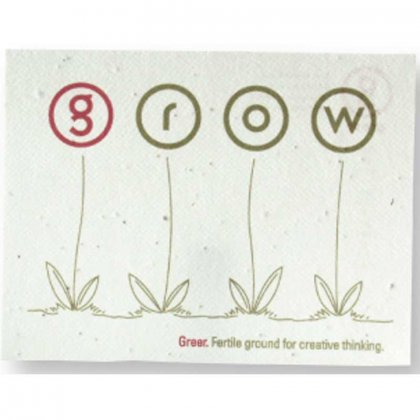 Hues of Happiness Adult Coloring Book - Wholesale Therapeutic Coloring Books for Adults
Letting the creative juices flow can be a great way to relax, unwind, and give a little lift to one's spirit. The emerging popularity of promotional coloring books for adults is proof of this claim. Art therapy has long been known to be an effective treatment for depression in many people, and your business can provide this little package of relief and release, building powerful emotional marketing bonds in the process. 
One of our most popular adult coloring books is our Hues of Happiness model. These custom logo printed adult coloring books feature 12 pages of intricate floral designs for users to color to their content. Each image is accompanied by words of encouragement and appears on thick velvet stock paper. This style of paper is tough and is ideal for avoiding rips. It also provides a great backdrop for hanging and framing. These fun coloring books are 8 inches wide by 10½ inches tall. They have an imprint area spanning 5 inches wide by 1½ inches high. A single color imprint comes standard. Please call us for more information if you're curious as to further personalization options.
Arthritis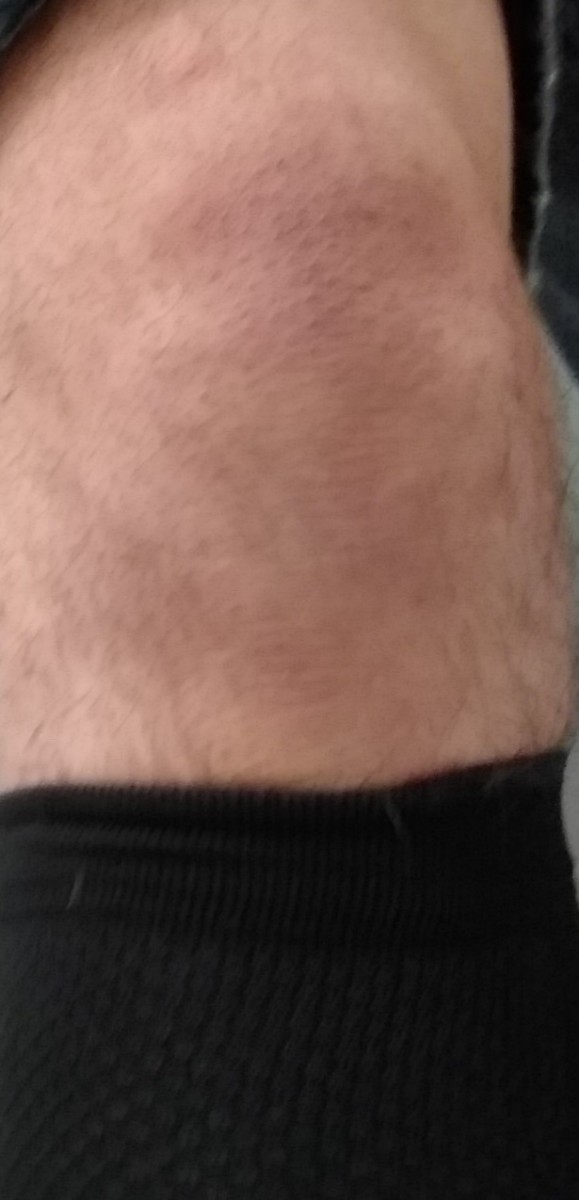 While most everyone has heard of arthritis and likely has some familiarity of what it is, there's a whole world of knowledge out there beyond the headlines. It's not a condition limited to the elderly; it can strike people at any age and for a variety of reasons. Nearly 20% of people in the USA will be diagnosed with at least one form of arthritis within their lifetimes. Arthritis is a term that covers a broad range of different disorders involving pain, stiffness, and restriction of movement within skeletal joints. 
There are many risk factors, including old age, obesity, a sedentary lifestyle, poor diet (particularly lacking in calcium), Lyme Disease, and a number of genetic disorders. The picture above is of man's knee, affected by arthritis.
The visible redness, swelling, and acquired joint malformations are all among the main features doctors look for when providing a diagnosis of arthritis. Below the knee, a compression stocking is visible. Phlebitis is often a comorbid condition, and compression stockings seek to reduce the resulting swelling and improve bloodflow.
Osteoarthritis and rheumatoid arthritis are the two most well-known forms, but psoriatic arthritis, gout, pseudogout, lupus, are just four of the many other sub-types. Arthritis is an expensive problem, as it is one of the leading causes of work absenteeism, particularly within manual labor professions.
It can also create a rather vicious cycle, in that it reinforces many of the factors that cause it in the first place. For instance, people who acquire it due to obesity or an overly sedentary lifestyle will find it even more difficult to engage in a healthy level of activity once arthritis hits.
We like to take pain away from people whenever we can, and we're sure that your business does as well. That's why we're now going to share with you three of our top promotional arthritis items.
Target Jar Opener - Promotional Jar Openers for People with Arthritis
To ease users' pain and to make their lives a little bit easier, we suggest providing them with our Target pattern bulk arthritis-friendly jar openers. Opening bottles and jars is kind of an afterthought for most people. However, for those dealing with arthritis, having to do this act multiple times a day can literally become a huge pain. A jar opener with a solid gripping surface can make life in the kitchen a lot easier. Our Target Jar Openers ship 100% free of charge and feature a bold red and white target pattern. In addition to their visual appeal, this pattern also makes the jar openers easy to spot when sorting through kitchen drawers and cabinets. Each is made from high-quality rubber, and consequently, they boast impressive longevity. Arriving in individual gift bags with viewing windows, our Target Jar Openers have a diameter of 4¾ inches and an imprint area diameter of 3¾ inches.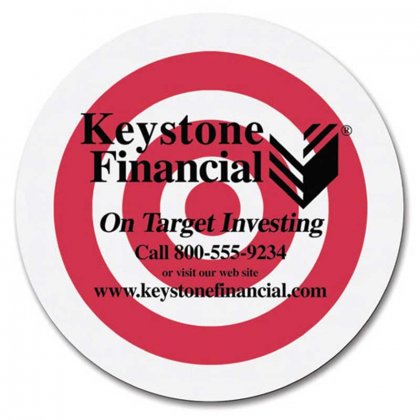 Therm-A-Seat Stadium Cushions - Comfortable Personalized Stadium Cushions with Logos
One of the many problems presented by arthritis is the worsening of pain that can result from uncomfortable and/or poorly designed seating. Sitting in the bleachers for extended periods of time isn't something that is comfortable even for those lucky enough to not have arthritis, but for those who do, it can be excruciating. To combat this and create tons of mobile advertising impressions in the process, we suggest your company consider our Therm-A-Seat promotional foam stadium cushions.These comfy and colorful stadium cushions come in 11 different hues, so you're sure to find one that's a perfect fit for cheering on any team.
The Therm-A-Seat is made from closed cell foam and is highly durable. It's sure to last for many seasons, becoming a treasured emotional item connected to fond fandom memories. Extra soft and water resistant, these personalized stadium cushions can be placed on top of bleachers or even set on the ground in grass fields where bleachers may not be present. They also come with a bonus item, presented in the form of a punch-out key tag that opens a space for a carrying handle when removed. A chain is included for simple & easy attachment. The keytag doubles as a hand exerciser and has dimensions of 2¾ inches wide by ¾ of an inch high. Printed with your logo in a 10 inch wide by 6 inch high imprint area, the cushion is 13 inches wide by 10¼ inches high by ¾ of an inch deep.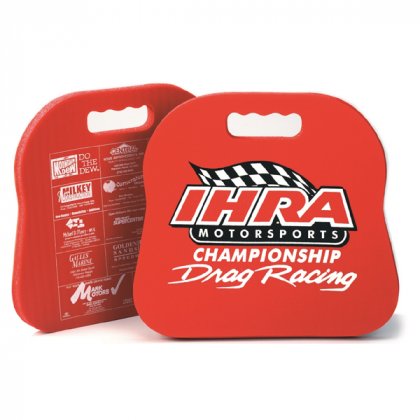 Safe N Easy Pill Organizer Tray - Arthritis-Friendly Custom Printed Pill Sorting Trays
Medications are typically part of the daily experience for those affected by arthritis. As we mentioned earlier in our description of the Target Jar Opener, unscrewing and opening jars and bottles can be very difficult and painful for many arthritis sufferers. Our Safe N Easy Pill Organizer Tray makes a great promotional item for pharmacies, hospitals, assisted living facilities, physician practices, and orthopedic clinics hoping to grow brand awareness while making customers' lives a little bit easier. These are promotional arthritis-friendly pill organizer trays, printed with your logo for quick and easy branding impressions.
These personalized pill counter trays offer a smooth counting surface that is generous in size, along with a spatula for sorting and distributing pills. A securely locking hinged pill chamber holds medications and swings open when the time comes to dispense them. Each is white in color and boasts a clear sorting surface, below which lies an imprint area with a diameter of 2⅛ inches. These items ship free of charge and are 7 inches wide by 6 inches high. A single color imprint design comes standard, though up to 3 colors can be included for an additional charge.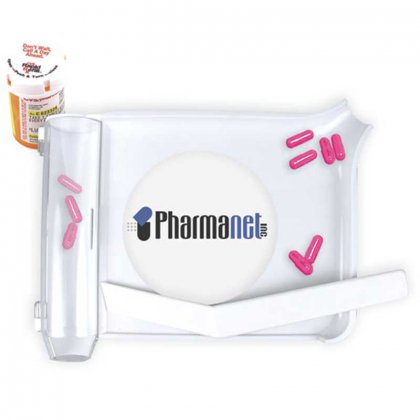 Gingivitis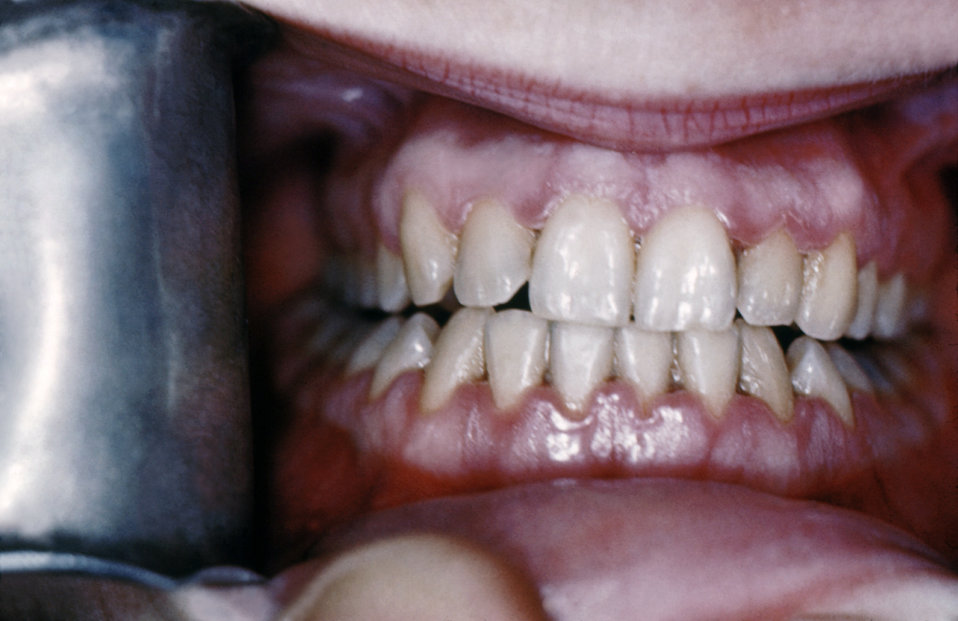 If you've ever seen a Listerine commercial, it's safe to assume you've heard of gingivitis. The name is fairly self-explanatory. "Gingiva" is another term for gums, so it logically follows that gingivitis refers to an inflammation of the gums. This is a condition that is quite easy to observe visually, though it often doesn't get much attention until physical symptoms set in. Consistently sore gums, bleeding during routine flossing or brushing, and receding gum lines are all symptoms of gingivitis. When the gums recede enough, the root of the tooth, can be exposed. As this portion of the tooth is not protected by enamel, even the slightest touch can sometimes be indescribably painful. 
Of all of the medical conditions covered in this article, gingivitis is the one that is experienced by the greatest number of people. Almost 75% of all people will eventually deal with some degree of gingivitis. This is no reason to wave the white flag though, as quick and effective treatment can reduce and sometimes reverse the effects of this condition. Failure to attend to it can result in gingivitis progressing to periodontitis, loss of teeth, oral abscesses, and many other unpleasant and even dangerous health issues. Smoking, poor diet, stress, advanced age, and overaggressive tooth brushing with hard bristles are among the leading risk factors. As the old saying goes, an ounce of prevention is worth a pound of cure. That's why you'll want to arm your employees, customers, and target audience with the best promotional dental hygiene products to prevent gingivitis. We'll share three of them with you in the following section.
Card Mint Dental Floss with Mirror and Pouch - Promotional Dental Floss Giveaways
Here's a cheap, quick, and convenient way to help your target audience avoid having to worry about gingivitis. Perfect as a promotional giveaway item for dentists and orthodontists, our Card Mint Dental Floss with Mirror & Pouch is small enough to fit into a wallet, pocket, glove compartment or purse and is perfect for use on the go. These promotional travel dental floss kits are shaped like credit cards (hence their name) and include a generous 44 yards of FDA approved mint flavored dental floss. They also come with a mirror to help users floss hard to reach areas and to make sure they don't accidentally skip any teeth while flossing.
Our personalized dental floss dispensers are white in color and are 3⅜ inches wide by 2⅛ inches high. They come with a protective vinyl pouch as well as a 3¼ inch wide by 2 inch high imprint area. This imprint area contains a full color design at no additional charge. If desired, photo images may be included in your design.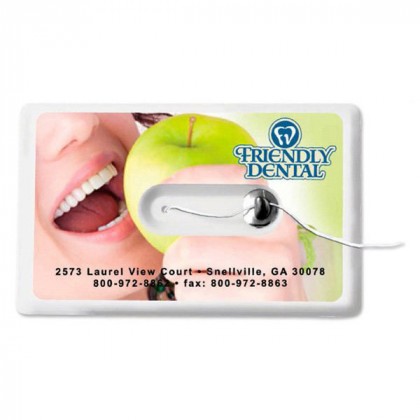 Signature Soft Toothbrush - Cheap Wholesale Toothbrushes with Logo Imprints
As mentioned earlier, gingivitis can sometimes be caused, or at least expedited, by overly brisk brushing with stiff, hard-bristled toothbrushes. Your business can help promote good dental health and gum safety by investing in our Signature Soft Toothbrush. These wholesale soft bristle toothbrushes with logo imprints come in an adult size, but are still easily usable for most children as well. Made in the USA, these custom soft bristle toothbrushes come in your choice of yellow, blue, red, green, purple, pink, and orange. The outer bristles of each brush are white, while the inner bristles match the handle color. Each toothbrush has a length of 6¾ inches and an imprint area spanning 2¼ inches wide by ¼ of an inch high. For an upgrade fee, blank travel caps can be included with every unit. They make excellent giveaway items for dentists, oral surgeons, and dental industry trade shows.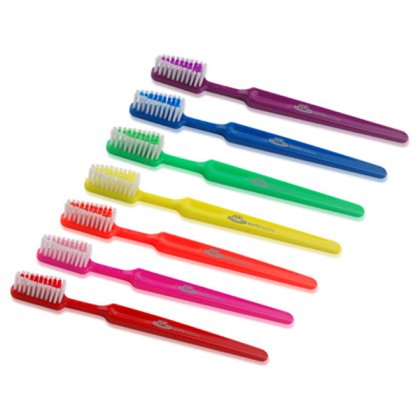 Three Minute Smile Brushing Sand Timer - Best Promotional Products for Dentists
Good dental habits are most likely to be maintained when they're learned and practiced from an early age. That's one of the reasons why dentists always court children so heavily. Getting a jump start on healthy oral hygiene routines is the best way to prevent tooth and gum trouble later in life. That's the idea behind our Three Minute Smile Brushing Sand Timer. While young children don't always enjoy brushing their teeth, finding a way to inject some fun into the scenario can turn this activity from a chore into an anticipated ritual. 
These custom novelty dental giveaway items come in the form of white rectangular tubes with friendly smiling tooth characters at the top and bottom. The tube portion contains colored timer sand, designed to run for three minutes when turned over. This helps kids to brush for an adequate period of time, rather than just zooming through and getting it done as quickly as possible. The fun graphics and colorful timer sand provide entertaining visual stimulation that youngsters are sure to love. They make a perfect giveaway item for dentists who like to reward their well-behaved patients with a little gift when their appointments come to an end. Each unit stands 3½ inches tall and has an imprint area that is one-quarter of an inch wide by 1¼ inches high.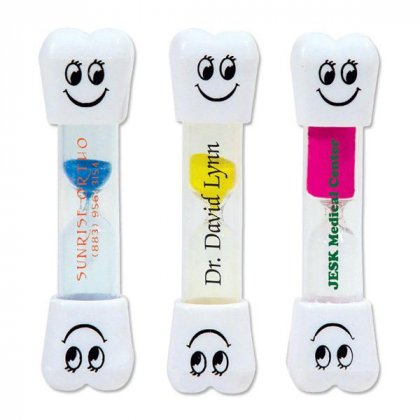 Insomnia & Sleep Deprivation
Sleep is a vacation anyone can afford. In addition to being a great escape from the slings and arrows of life, getting adequate sleep is also essential to maintaining optimum physical, mental, and emotional health. All too often, stress, busy schedules, and unwelcome noise can lead to sleep deprivation. In other cases, underlying psychological or medical causes can create insomnia even when none of the aforementioned factors are a part of the picture. Insomnia lies at the extreme end of sleep deprivation, but any significant amount can have adverse effects. Chronic fatigue, absent-mindedness, memory trouble, clumsiness, depression, premature skin aging, and muscle soreness are all serious problems that can stem from a lack of adequate sleep. In extreme cases, it can even become fatal for some people when seizures are triggered. 
In addition to stress and other factors that are difficult to control, there are other causes of sleep deprivation that are completely self-inflicted. Overuse of stimulants, excessive coffee/caffeine consumption, chronic inactivity, drug abuse, and failure to keep a consistent sleep schedule are all risk factors that for the most part, are well within our control. Regardless of the cause, it is important for anyone suffering from a lack of adequate sleep to do what they can to address the problem. We offer a number of different company branded sleep aid giveaways. We'll wrap up this article by introducing three of them with you now. 
Ear Plugs and Eye Mask Set - Custom Promotional Sleep Mask Kits
We offer a variety of different promotional sleep masks aimed at helping business build brand awareness while helping users get their 40 winks. Our Ear Plugs and Eye Mask Set is one of most popular custom logo printed travel sleep mask kits. Each of these personalized eye mask sets ships 100% free, but that's just the beginning. Comfortable ear plugs with convenient cords join forces with canvas colored padded eye masks to make sleeping easier even in noisy or brightly lit areas. They're perfect for long plane flights, for people who have trouble sleeping in hotel rooms, and even for general usage around the house. 
Each set comes in a handy individual clear zippered carrying pouch. The transparency of the pouch allows users to easily see the canvas colored sleep mask and orange ear plugs with blue cords that are contained within. The pouch is 8 inches wide by 4½ inches high. It plays host to your personalized company logo imprint design, which occupies a space of 5½ inches wide by 2¼ inches high. A single color and location logo imprint are included in the price, but a second imprint color and opposite side imprint are available as upgrade options.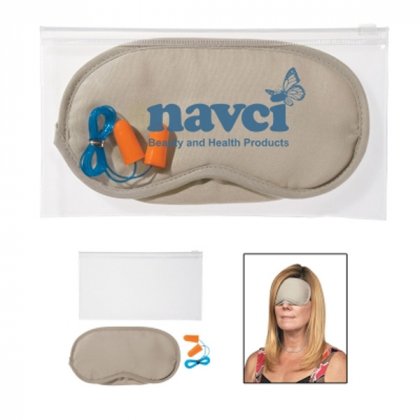 Sleep Mask Recovery Kit with Emergen-Zzz® and Water - Wholesale Travel Sleep Aid Kits
The next anti-insomnia item we'd like to share with our is our Sleep Mask Recovery Kit with Emergen-Zzz® and Water. These promotional sleep aid gift sets are ideal for use on the road and or at home. Each contains a comfortable eye mask in your choice of several different colors along with soft foam ear plugs. In addition to blocking out extra light and noise, these kits also offer a bottle of purified water and a bag packet of Emergen-Zzz®. The contents of the packet include Melatonin to induce relaxation and a blend of vitamins, antioxidants, and nutrients to promote good health. Intended for use by people 14 years of age and older, the Emergen-Zzz® mix is designed to be stirred together with the provided water for a healthy and tasty drink.
These custom sleep mask gift sets have a width of 4 inches, height of 8 inches, and depth of ¼ of an inch. A full color imprinted label is included on the bottle, which sports dimensions of 8⅛ inches wide by 2 inches high with a full color bleed of ⅛ inches wide by 2 inches high with a full color bleed of ⅛ of an inch. For an upgrade fee, the mask can also be decorated with your logo design. Please feel free to give us a call, email, or live chat message if you'd like to learn more.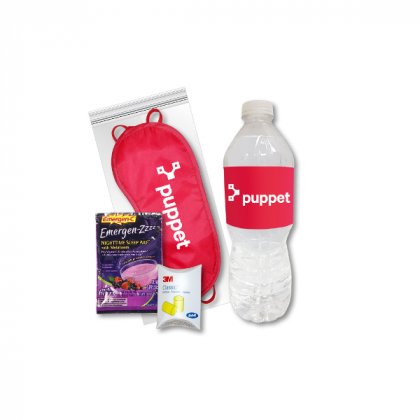 LED Sparkle Night Light - Custom Logo LED Sparkle Night Light - Custom Logo Printed Night Lights
Sleep deprivation and insomnia can strike people of any age. That's why we feel it's necessary to include an item in here for the little ones who might be having trouble getting to sleep at night. The vivid imagination of a young child can make the bedroom a pretty scary place once Mom and Dad leave the room and the lights are turned off. A fear of the dark is quite common among young children, and this can unfortunately lead to disturbances in sleep. Our LED Sparkle Night Light is an ideal promotional product for solving this issue, and your company will be the one getting the thanks when happy parents find their children sleeping peacefully through the night.
These company branded LED night lights make for fun, unique, and comforting giveaway items. Each has a circular shape, containing a hoop-like tube that lights up to fill a bedroom with soft, sparkling light. These items are UL listed and are able to plug into most standard North American power outlets. For convenience, they also contain a power outlet of their own, negating the space they take up on the wall outlets to which they're affixed. A single color imprint with dimensions of 1⅛ inches wide by ½ of an inch high is located just above the plug. The unit as a whole is 2¾ inches wide by 2¾ inches high by 2⅛ inches deep.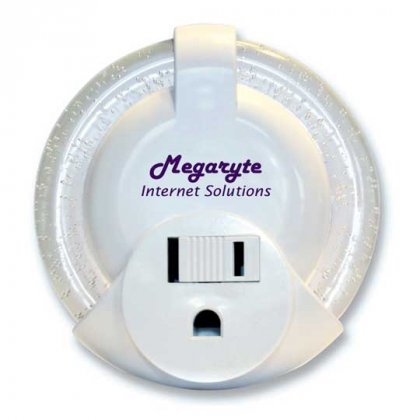 That brings us to the end of our guide to the 15 best health and wellness promotional items for fighting and preventing Melanoma, depression, arthritis, gingivitis, and sleep deprivation. We hope you found this article to be informative and helpful, both for better understanding these conditions and better understanding how your company can use these items to build brand awareness and promote good health among your customers, employees, and target audience. For now, we'll say goodbye and good health!